Ummid celebrates Christmas with CORP India – IIM Indore, Mumbai Campus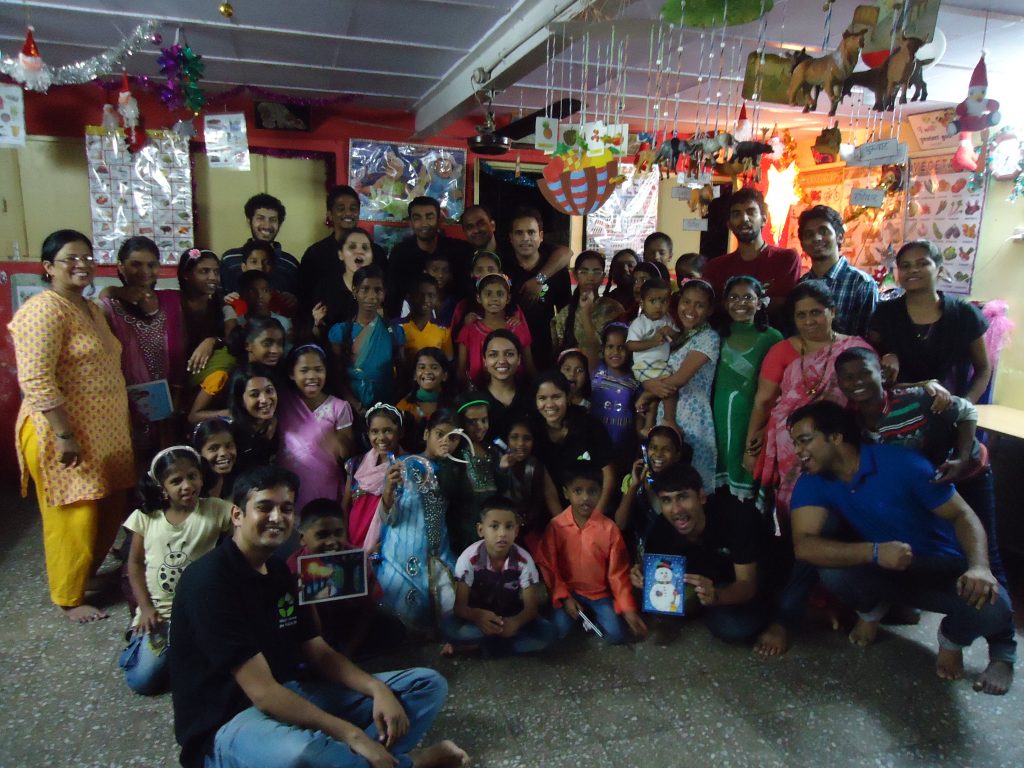 Christmas is a season for kindling the fire for hospitality and the genial flame of charity in the heart- believe the students at IIM Indore, Mumbai campus. Ummid, the social service cell of IIM Indore Mumbai campus celebrated this Christmas with the kids at The Thane Home for Children, Kailash Nagar.
CORP (Community Out Reach Program) has community centres in 13 disadvantaged areas across greater Mumbai providing residence and access to quality education to the underprivileged children. This shelter home in Kailash Nagar consisted of a very bright bunch of 24 girls and 7 boys, all in the age group of 3-15 years. This community centre was established by CORP in the year 2007 in response to growing needs for a safe residential environment for the children.
Thirteen students of the first year Post Graduate Programme in Management course, visited the "children's home" at around 4 pm. The students were warmly welcomed by all the kids. The home was beautifully decorated by the kids themselves, with their creative works of art and decorative items on display-the highlight being their very own handcrafted Christmas tree!!! The celebrations started with a number of fun games which the kids thoroughly enjoyed. This was followed by a cake cutting celebration by the youngest member of the home. Christmas is never complete without gifts, hence along with chocolates the students brought in special gifts for all the kids.
The home was enlivened with fun and frolic as the kids danced and sang their hearts out. This wasn't the end of the celebrations. A special dinner was sponsored by the IIM Indore (Mumbai) students for these special kids. The kids requested the students to have dinner along with them. The students also provided career guidance to the 9th & 10th standard children, making them aware of numerous opportunities in the world outside.
Members of Ummid share, "Festivals are all about spreading happiness amongst our near and dear ones. We took a step ahead and chose to spread happiness among these kids who haven't been fortunate enough in their lives. Kids at CORP are very bright and talented. If there is someone to guide them in the right path, they will surely achieve a lot in their lives. We are just trying to be that "someone" in each one of their lives. Our motive is to help them develop a positive attitude towards life as there are many who have had a troubled childhood. We are sure that this could be achieved with our continuous interactions with these kids."
As the day came towards an end, the sparkle in the eyes of the kids left a deep sense of satisfaction in the hearts of the students of IIM Indore, Mumbai- undoubtedly, it was the best Christmas gift that they had ever received!!
Ummid hopes to continue its good work and serve the society in its own small way.