An Unexpected Journey Of An MBF (Masters Of Business Finance) Student – XIMB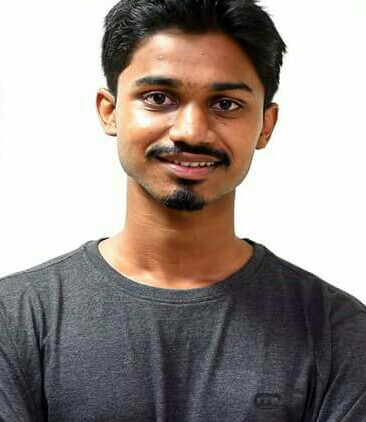 The first time I was exposed to MBF was when I received a mail from Xavier University which carried details of all the courses it offered, quietly nestled in among them was Master of Business Finance (MBF), being a finance enthusiast it piqued my interest and  I was immediately drawn towards it , it was a new course offered by Xavier School of Commerce and this was to be the first batch of MBF.
At first, I was wary of applying to the course since it was new but considering its specialized course structure comprising of behavioural finance, business analytics, treasury and forex management and the brilliant faculty of Xavier University, I could see its true potential and decided to apply.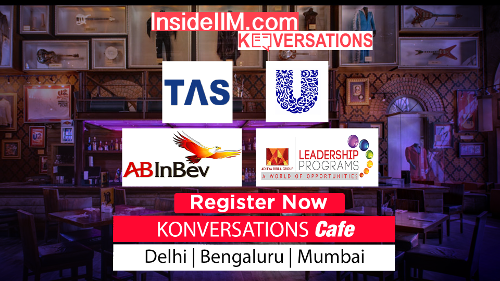 A few weeks later, I was interviewed via Skype and since the interview was rigorous, I was contemplating my chances of being selected. days seemed like weeks as I was eagerly awaiting their reply. One fine day as I was  scrolling through my mail, a mail popped in my inbox and it was from Xavier University Bhubaneswar – "We are pleased to inform that you have been selected for admission to the two year full-time Master of Business Finance program", I was overwhelmed with joy and I couldn't control my excitement, my parents were equally excited and my friends were thrilled.
I had never imagined going to Odisha, a state which I knew little about, a state shrouded in mystery – not knowing what it has to offer me.
July 14th was the date of commencement of the program and a lot of packing had to be done in order to prepare for that day, this was my maiden journey venturing out to a state known for its rich culture and its ancient temples.
As the final day drew closer, I felt the jitters and was apprehensive about my decision but this was a journey unlike any other, a journey which had the potential to change my life and I knew that it would be worth it.
 TOUCHDOWN – DAY ONE 
The day I was anxiously waiting for had finally arrived, we had landed at the Biju Patnaik international airport, I was accompanied by my parents, my cousin and my uncle who decided to accompany me on this epic journey. I was always fond of cities which embrace nature and are quiet and peaceful unlike other cities crowded with people and skyscrapers and Bhubaneswar is exactly what I wished for.
The Xavier City campus was 14kms away from the airport and the journey towards the campus was stunning, the Sun was shining brightly and  the road was flanked by beautiful lush farms on both the sides with lakes and ponds greeting us occasionally and there were beautiful streams joyously flowing all across the journey, as we neared the campus we were surrounded by thick foliage which welcomed us with their cool breeze.
We finally reached the campus which was majestic and was seated in a picturesque location surrounded by innumerous hills, it was as though I had entered the gates of knowledge.
The process of admission went on smoothly with no hiccups and soon it was time to say goodbye to my parents and my family (the toughest part of my journey) who had to head back to Bangalore. Soon after I came to terms with the reality of the separation, I had to rush back to class to attend the introductory session which had all our faculty present and we were briefed by each of them, apprising us about our duties and responsibilities and the expectations that we had to fulfil. All of us felt the warmth of the faculty who were excited to meet the first batch of their flagship course.
Soon after the briefing we were asked to head back to the hostel, I was unsure as to what to expect as this was my first time being in a hostel but I was soon comforted by all my peers from across different streams who flocked  near my room and were eager to get to know me, with time the bond between us grew and we transitioned from being friends to family.
THE MBF FACTOR 
MBF is a course unlike any other with its unique course structure which is a class apart from other MBA course curriculum. My classmates are from varied backgrounds and brought with them different experiences which further added value to the course.
The course is rigorous with all its projects, assignments, quizzes, leadership talks , workshops and a host of extra-curricular activities conducted by various committees  and the typical day starts at 9:45 am  and there are perks of waking up early, one of them being the chance to get a glimpse of the breathtaking  sunrise, the sun gently rises from behind the mist covered hills and the area is teeming with egrets (a type of heron) who go about their morning routine of feeding on bugs. The classes go on until 4:15 pm and could further extend to 6:15 pm at times, but we generally burn the midnight oil trying to complete all the tasks at hand and meeting the various deadlines and also have to be updated with the latest events in the world of finance which is crucial in order to stay ahead of the pack and one has to learn time management in order to stay afloat and during the annual management cultural fest-Xpressions which see participation from over 90 b-schools from across the nation, things become more hectic with various event related tasks lined up.
The late night submissions, though demanding, are what helps us bond, with group projects the task becomes easier to handle and we are happy to work together.
Punctuality is emphasised a lot in Xavier University and you are expected to be present in class as the clock strikes 9:45 am, the classes last for 1.5 hours followed by half an hour break where we generally catch up with friends and listen to music and gear up for the next class.
The numerous leadership talks from eminent personalities throw light on various issues faced by them and also eases our transition into the professional world when we get recruited. The workshops help us a lot in gaining deeper insights into topics of interest.
The faculty are exceptional in terms of the depth of their knowledge, their unique way of teaching which involves bringing in examples from daily life for easier understanding and also helping us in application of our knowledge and the level of  approachability of the faculty is unparalleled, with them frequently exhorting us to reach out to them at any point of time and are always ready to help us.
As the first batch, we have been given the unique opportunity to shape the future of what is going to be one of the most sought-after courses in India and all over the world.
I take pride in being a part of the first batch and helping to create the  MBF legacy which will live on for centuries to come.
——————-
About the Author:
RAJAN MITHRA
MBF 2017-19
XAVIER UNIVERSITY BHUBANESWAR
Xavier Institute of Management Bhubaneswar
Xavier Institute of Management, Bhubhaneswar is one of the most coveted B-schools in India. Established in the year 1987, XIMB is known for quality education in the field of Management and creation of future entrepreneurs. XIMB offers to its students three prestigious programmes; Business Management, Global MBA and Executive-MBA. 30 years and still going strong, XIMB strives to achieve its mission of making managers with a human face.