Verbal Ability Preparation for CAT – Interview with IIM Ahmedabad Student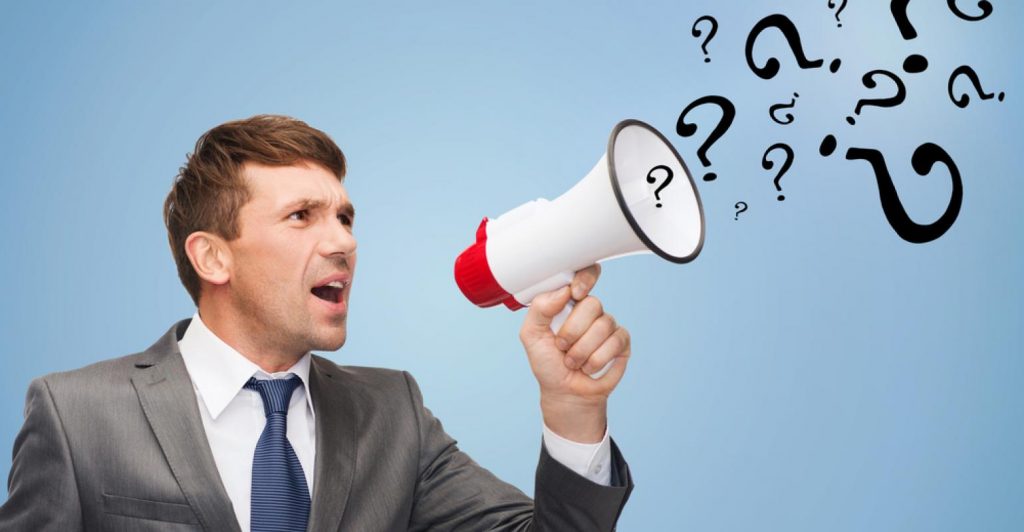 (Image source: morganmckinley.com)
Combating Verbal Diarrhoea – by Srinjoy Ganguly
Verbal diarrhoea of the wrong sort will leave you in dire straits. As per feedback received in the chat sessions, Reading Comprehension and Para-jumbles are the bugbears of many a CAT aspirant. We have our in-house expert Srinjoy break it down for you in this FAQ session.
The philosophical RC passages are too much to take in. How do I get used to such abstract writing?
Begin by reading the Editorial section of the Hindu, the Telegraph and the Statesman. If you don't understand a philosopher, better become one yourself. Reading the works of Ramachandra Guha, Paranjoy Guhathakurta, Jacques Derrida, Franz Kafka and Bertrand Russell will hold you in good stead. While they may seem overwhelming at first, they will surely help demystify unconventional RC passages.
Regular reading, coupled with RC practice can help you decipher passages faster. Merely understanding word meanings won't take you the distance.
Also, try to read up on the latest technological innovations and Public Policy issues related to the Indian subcontinent. These are recurring topics, and might also be handy during interviews.
I end up spending a lot of time in the RC section. What is the best strategy while attempting RC passages?
It makes a lot of sense to skim through the passage first and then read the questions. Now that you have an idea where each answer possibly lies, this will help you locate the important areas of the lengthy passage. Now read the passage in depth before answering questions.
What is the ideal time distribution in the Verbal Ability section?
Although this is a very subjective topic, the ideal time allocation for the RC section would be:
20 minutes for an Abstract and incomprehensible RCs
15 minutes for long and boring but simpler to understand RCs
10 minutes for short, easy RCs, or which are on a topic you're already familiar with
In terms of total allocation of VA time, ideally, RC should take up about 40% of the total time if you have been scoring well in mock tests. RCs must be practiced well and can prove to be a key differentiator in CAT scores.
I have not been an avid reader and my vocabulary and grammar are terrible. What can I do?
For Vocab, reading a lot certainly helps. Start reading business magazines like the Economist. Barron's Guide is a good reference for wordlists, and you may begin your preparation with Norman Lewis' 'Wordpower Made Easy'.
For practicing 'Fill in the Blanks' in Vocab and Grammar, go through previous papers, practice enough questions and make a list of common phrasal verbs.  Learn the basic rules of grammar from Wren & Martin (Prepositions and Gerunds chapters). Although you can never really learn grammar rules by memorising theory, some awareness of the basic principles will help.
Solving Para-jumble questions leaves me in tangles. Any tips?
For Para-jumbles, never try to fit in options. They all somehow tend to make some sense. Options are set in a way to confuse candidates.
The best strategy is to try and identify the head and the tail of the PJ first and then fit in the rest of the content in a logical flow. Some questions already give you the first and last sentences.
If you are confused between two close options, you may put in the options and check which one makes better logical sense. If both options seem equally correct, it's best to leave the question, or if you're a believer in the fates, take a wild guess.
I cannot figure out the order while solving the different questions. What is the best practice?
The best practice is the one you are most comfortable with. This differs for each person.
My suggestion for the order of tackling questions in Verbal section would be:
Start with Logical Reasoning
Move to Fill in the Blanks: grammar and vocab
Attempt the Reading Comprehensions
Lastly, PJ and sentence completion
Any parting advice?
Read books in your field of interest. This will improve your knowledge base, help build conversation in interviews, improve sentence construction and grammar, and also increase your reading speed.
Always analyse your mistakes in RC. Typically, you will see a pattern. Identify the root cause of these mistakes and rectify them.