Vignana Jyothi Institute Of Management (VJIM), Hyderabad Girls Leading The Way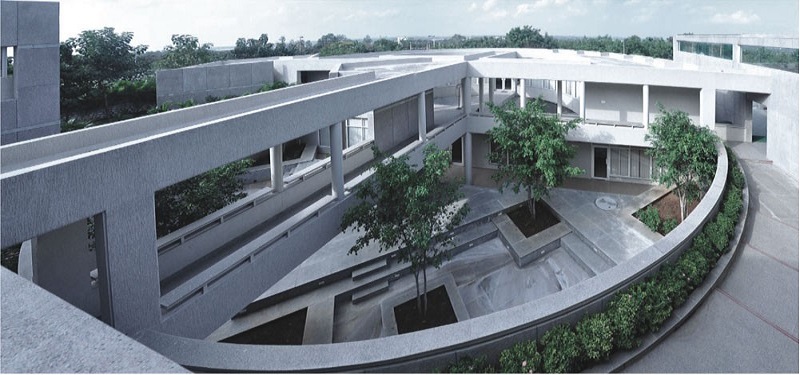 From the glitzy realm of Hollywood to the gritty world of sports, competitive bastion of business to the domain of science and technology, women are breaking the glass ceiling and carving their niche. The ripple effect is inspiring young women all over the world and they will settle for nothing but the best. It's a phenomenon that is being witnessed at VJIM, Hyderabad as well where girls are leading from the front. Bagging top placements, winning awards, taking on social causes and managing personal responsibilities, our Sheroes are ruling the roost in every walk of life.
VJIM, Hyderabad has always tried to offer female students a comfortable yet competitive platform to rise and shine. The result is seen in the quality and spirit of students it attracts. G. Bhargavi, a student of Batch 24, is a college topper who ranked 5th in the state in her APICET and scored 93% in CAT. Her batchmate, N. Shweta is a mother of two and is ably handling her personal and academic responsibilities. While they are all weaving magic in their own way on the campus, magician Shaily Rangrez, a student of Batch 25 does it quite literally.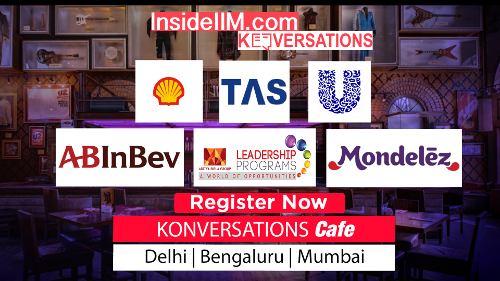 A classical dancer, N. Poojitha of Batch 24, is pursuing her management program to have the business world dancing to her tunes. With her dedication and the support she finds at VJIM, Hyderabad, you would put money on her future prospects in a beat. Encouraged by the opportunities and avenues they find at their B School, girl students are making waves in the college festival circuit across the country. These college fests and events bring the best out of management students, and girls from VJIM, Hyderabad are leading from the front.
Sunitha and Himaja, students of Batch 25 both won the prestigious Operations event at Trishna management fest organized by IBS Hyderabad. Their batch mate Charishma won the 1st prize for best HR case Analysis at Andhra University. G. Aneela is already realizing her potential of being a force to reckon with in the corporate world. Winning the Best Manager Award at SSIM fest has filled her with confidence and she is raring to go. A. Bhavya, who won the 1st prize for Business Simulation game Conducted by AIMA is equally charged up about her future.
VJIM, Hyderabad girls are seeking inspiration from each other and marching ahead in solidarity. Some of them have already opened the doors of the corporate world with plum placements. Girl students of PGDM 2018 Batch who have bagged exciting placements include Susmitha Golla and Sonal Goel – Knowledge Analyst, Deloitte, and K Deepthi – Associate Analyst, TBRC. These Sheroes are treading unchartered waters, conquering new horizons, and it's only the beginning for what they can achieve in the future.
VJIM Hyderabad
We would like to invite your attention to the following differentiating factors about VJIM: VJIM is ranked as 21st best B-School in the country. (Source: Indian Management – AIMA & Business Standard, May 2013 Issue). VJIM has repositioned business education and hones your skills based on the best global business practices with global curriculum and its application adapted to Indian business environment. VJIM has pioneered the concept of reverse orientation for second year students so as to reinforce the concepts taught in the first year. The institute follows international pedagogy such as Process Oriented Guided Inquiry Learning (POGIL) and Socratic dialogue for teaching and learning. We encourage meritorious students by giving the scholarship for CAT/MAT/XAT/ ATMA The institute is consistently placing students in companies such as Deloitte, Google, Naukri, Info edge, Wipro, Cognizant, DE Shaw & co, Axis Bank, KVB, HDFC, Bank of America, Deloitte, TATA Projects, HSBC etc. We offer sectoral electives in the areas of Business Analytics, Pharmaceuticals and Banking Financial Services and Insurance (BFSI). The B-School has interdisciplinary learning aimed at creating competent managers. The institute conducts Economic Times analysis sessions on daily basis, aimed at wedging gap between theory and practice. We have excellent infrastructure with high end information technology support and state of the art Learning Resource Centre. VJIM has research centric faculty with industry experience and excellent teaching ability. Institute conducts industry immersion program for all faculties for exploring current industry practices and bringing it to class room.