'Want To Do All Adventure Sports On Earth Once Before Dying' – Paridhi Bhandari – Best 50 – Class of 2016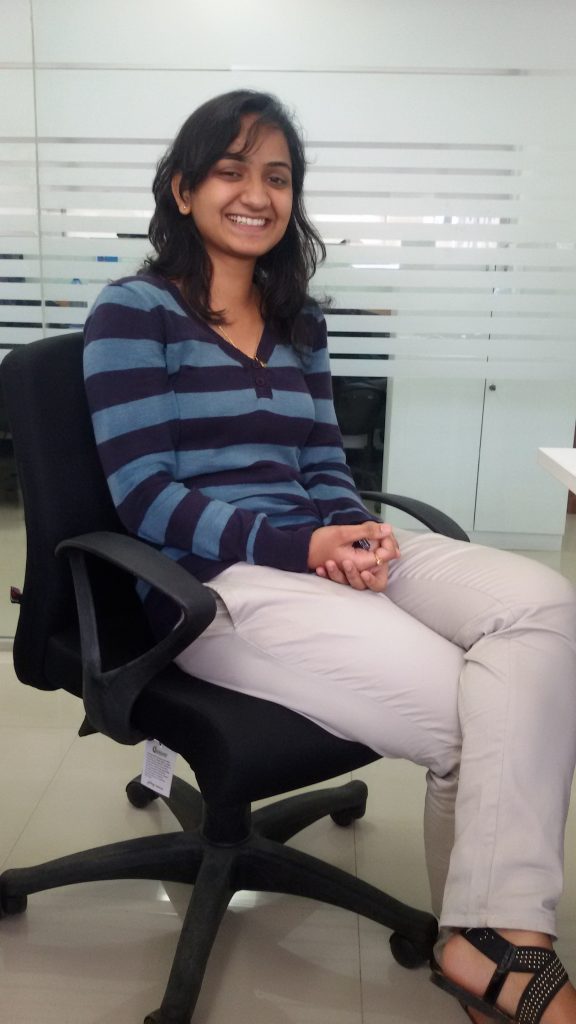 Paridhi has been chosen as one of the top 50 most employable candidates across schools and programmes in India for the Class of 2016. She has one of the best 50 profiles among the candidates who participated in the Best50 competition.
About Paridhi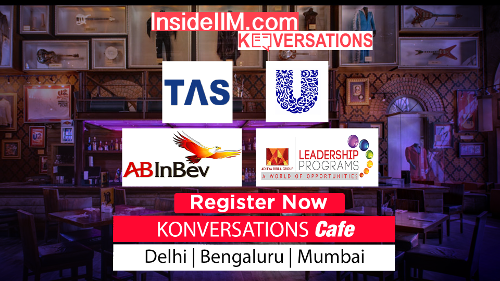 From being a National Merit award winner for being in top .1% candidates in the country in Mathematics and Science to an All India Rank 10 holder in CA entrance, Paridhi is a Certified Accounting Technician, CA finalist and a final year student in the 5 year Integrated Programme in Management at IIM Indore. She loves driving, traveling and adventure sports. Has climbed a 35 ft 89° tilted mountain, trekked at 12,500 ft, ran a 11 km Marathon, driven a motorbike, car, SUV and bus and has done river rafting, bungee, jumping and para-gliding. Truck driving and sky diving are the immediate next in her list. She wishes to author a best seller, transform the life of poor children in India, do all adventure sports on Earth once before dying and live as a trekker and Marathoner for life.
What is your x-factor?
The ability to see possibilities beyond normal capabilities and the passion that I bring to the table for accomplishing any task.
The first time I realized this trait of mine was when I secured All India Rank 10 in entrance examination for CA. I consider it to be one of the proudest moments because of the burning desire and 2 month toil that went behind that accomplishment. It was the phase of my life when I took a leap of faith, struggled through odds and accomplished something grand for the first time. However, from the core of my heart I do know that it was not just the 2 month toil but the previous 6 years of persistence that made it look like an overnight success. 
Going ahead, I carried the same passion and cleared the 2nd level of CA in the first 6 months after entering into IIM Indore.
Tell us about your non-academic activities and achievements
In the last 2 years, I did part time work from home as a student employee with Mera medicare, an online marketplace in healthcare sector. There, I performed competitor and logistics analysis for Mera Medicare and other marketplace startups in healthcare, registered 18 new customers and helped in recruitment of 60 prospective employees from across the country.
In order to refine my communication skills, I pursued Toastmaster's Competent Communicator Certificate as a part of IIM Indore Chapter of Toastmasters' Club.
Educated over 30 IIMI Mess Staff on benefits of saving & financial habits as part of Financial Literacy Program.
Volunteered to teach 50 slum children in a summer camp organized in the slums of Bhopal.
Submitted project on water management in Wipro Earthian 2013.
  What have you done at your Post-Grad/Business School/Undergrad level that makes you stand out from the crowd?
Was among Top 50 students in a batch of 560 at the end of first year of MBA
Was awarded by Director for being in the top 5% ile of the batch in the first 3 years of IPM
In top 41 students in the country to qualify for Best Management Student Award conducted by the All India Management Student Convention 2015
Played 2 sports at National level: Played the National Squash Championship in the 72nd CCI Western India Open' 15, Mumbai and were National Runners-up in Throwball in the Inter- B school sports fest.
Finalists in 4 Management Competitions and Runners-up in 1: Had been fortunate to work with excellent team mates at IIM Indore and together we managed to be National Runners-up in Finance League, flagship finance event of IIM I's Management fest, National finalists in ISB Hyderabad's Consulting Case Study Competition and SH group's Stir Fry challenge and Campus finalists in JP Morgan's Investment Banking competition, Deal and in the B-Plan competition of IE Business School.
Held 3 Positions of Responsibility at IIM Indore: Was a Senior Member, Global Finance Network ShARE, an International Students Think Tank, Senior Member in Corporate Relations vertical of AIESEC, International Association of Students in Economic and Commercial Sciences IIM Indore Chapter and Senior Member in Entrepid, premier strategy event of IRIS'15, Annual Management and Cultural Fest of IIM Indore.
What have you done in your life that you are the proudest of?
I played the first National Squash Tournament of my life in the 16 hrs gap between 2 end term exams and secured an A in both. Lost the match, but surely won myself. Here's it in detail.
I would say God was really testing my hunger for the tournament. Ever since I entered IIM Indore, I decided that I would take up 1 sport and master it. With a great coach for Squash, Mr. Naresh Banodha guiding me at IIM Indore, I set out to learn the sport. Although I had been active in team sports during school years, Squash was my first racket sport that I was going to learn professionally. My target was to win one National Tournament before leaving IIM Indore. After going through all embarrassments that every new player faces and learning the sport for 2 years, my coach finally said I was ready to try the first tournament. This was the Maharashtra State Tournament that came to me as an opportunity. I was determined that once I play the State Tournament, it would bring me a lot closer to my goal of winning the next and last National Tournament to come before I leave IIM Indore. As luck would have it, I had 4 classes scheduled on that day and so I decided to cancel the tournament plan with a heavy heart. That was me! Yeah. I would not leave a class for a state tournament that I wanted to play since the day I came. But thankfully I did change, for good.
The last and only tournament that I had the opportunity to play before leaving IIM Indore was the National Squash Championship in the 72nd CCI Western India Open. As I said, God was really testing my hunger for the game and for the tournament. My match was scheduled at 7 pm on Nov 23rd and here I was with 2 end terms, one scheduled at 3 pm on Nov 23rd and the second at 9 am on Nov 24th. But this time I was determined. I wanted to let my difficulties know that I am  difficult too. Despite those being 2 of the most important subjects for me as a finance major, I decided that this time, there is no turning back, come what may. I convinced the hell out of PGP office to prepone my exam to the 11.15 am to 2.15 pm slot on Nov 23rd, so that I can take up the flight to Mumbai scheduled for departure at 3.55 pm and would leave the exam hall after everybody else starts the paper. To my surprise, they agreed. I took the flight, landed in Mumbai at 5.50 pm after the flight got delayed for 20 minutes. Trust me, that day I truly realized the importance of every second of my life. After a desperate search for about 10 minutes, I traveled for 60 minutes in an auto and then in the Mumbai local to reach the Cricket Club of India at 7.05 pm. My match started at 7.15 pm. I fought hard, and to my assessment, that was by far the best effort I had put in any game till date. I lost. No issues. I left the CCI courts, without having the time to feel disappointed and with full energy and rigor to study for the next exam. My flight from Mumbai to Indore was scheduled at 5.30 am on 24th Nov and my plan was to spend that night at the airport waiting for the flight till next morning. I reached the airport at 10 pm after the match, started studying for the next exam at 11.00pm, continued till 4.00 am in the morning, after drinking 3 teas and 4 coffees in those 5 tiring hours. Took the flight at 5.30, landed at 8 and attempted the paper at 9. And seriously it was worth it. The effort bore fruit. I got an A in the end term exam component for both the subjects – Corporate Banking and Financial Aspects of Mergers & Acquisitions, but far more than that was the satisfaction I got by playing the game and by believing that I was closer to my dream of winning a National Squash Tournament, some day. I might have lost the game this time, but I finally found somewhere in the midst of the winter, that within me lies an invincible summer! 🙂
Meet the rest of India's 50 Most Employable Management Graduates from the Class of 2016 here.