The Wonderful Life At IIM Sirmaur

IIM Sirmaur is one of the six 3rd generation IIMs of to the prestigious IIM family of Management Schools in India.
There are several things that make my campus unique in different fronts like geography, academic life, administration, library, computer centre, well-equipped gym, football ground, badminton court, professors, mess food, hostel life, etc.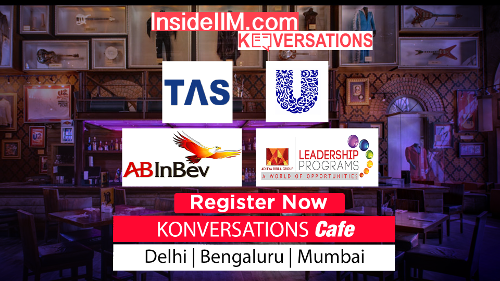 The temporary campus of IIM Sirmaur is in Paonta Sahib, which is an industrial town present in Sirmaur district of Himachal Pradesh, more than an industrial town geographically it is at the centre of many notable tourist places such as Rishikesh, Haridwar, Mussoorie, Shimla, Yamunotri ,Corbett national park, etc. all with in the radius of 200 km. Bordered by the flows of the sacred Yamuna river under the foothills of the great Himalayas the nature view one gets from within the campus is one of the unique view that is worth cherishing.
As we are taught from primordial school education till date that India is a diverse country with a numerous languages, traditions, cultures, different ways of transactions at different places, etc. more often we will get to learn about this in theory and seldom we get the chance to experience it. Moving from the southern state of Karnataka to the northern state of Himachal Pradesh was my first ever visit to the Northern India, which made me feel a little skeptical and hesitated before choosing IIM Sirmaur. In addition to this, learning new things carries with it a certain amount of friction in the process which demands some time in order to get used to it and this time this friction was of a higher degree, because of more diversified social environment around compared to the erstwhile situation, but at the end all those fear and hesitations will pass over the period of time and what remains is the reality which is the awesome feeling of being here.
Talking about the hostel life, it never ceases to amuse anyone and IIM Sirmaur hostel is no exception to it. Where one will get a good mix of students with varied backgrounds from different places of the country. This will give the students the opportunity to interact with the peer group and enhance their knowledge base in different domains, which is very much necessary for an MBA student (needless to mention all the fun we experience in the hostel).
It is no secret that being a new IIM, operational for just over 3 years IIM Sirmaur has had its own limitations and shortcomings, which is inevitable for any institution at its infancy. What matters is how and at what scale this shortcomings are overcome/tackled, and with my own experience, I can say it has and is successful in reaching the set goals, growing exponentially over a period of time.
There is still a long way to go and I am confident that IIM Sirmaur will reach there sooner rather later.
The ABG Company I would like to work for:
The Aditya Birla Group is an Indian multinational conglomerate which has a presence in various sectors such as viscose staple fibre, metals, cement (largest in India), viscose filament yarn, branded apparel, carbon black, chemicals, fertilisers, insulators, financial services, telecom, BPO and IT services.
Being a person who would like to experience new and challenging things I would love to work in the manufacturing sector and especially interested working in the production department of Hindalco Industries Ltd., which is aluminium and copper manufacturing company.
I believe production department of the company is its spine, which needs to be handled prudently to give a proper backing to other departments like Marketing, HR and Finance in order to carry out their work smoothly.
– Ranganatha R
Batch of 2017-19