X-Ops – Nirnay And Aarohan – Xpressions 2018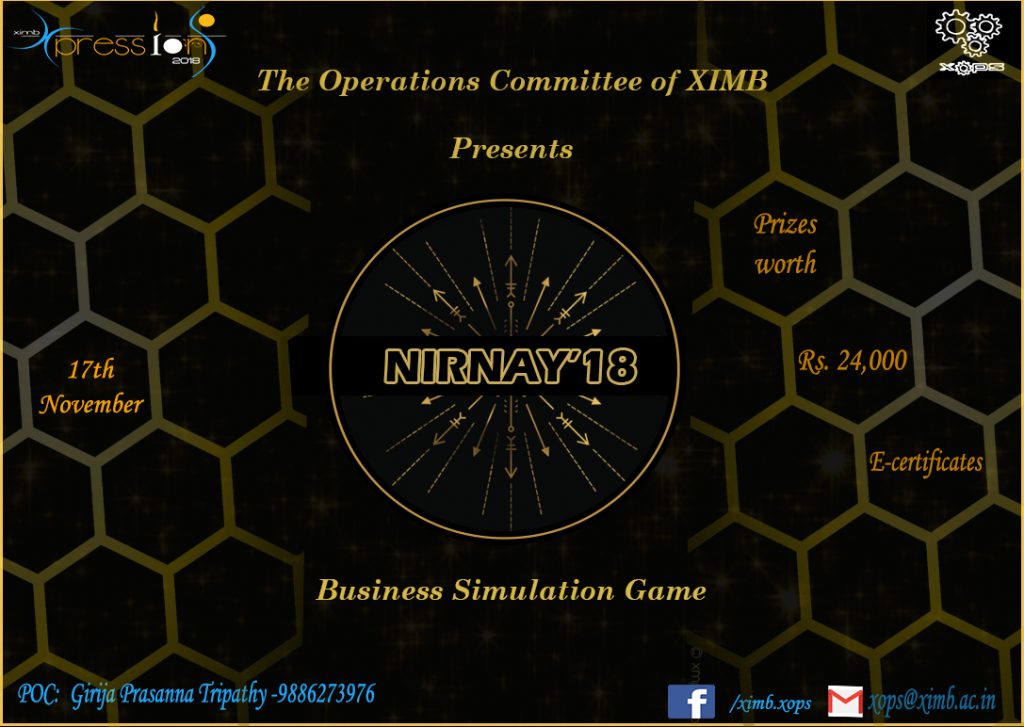 It's that time of the year to bring back all the energy and vigour among budding managers of B-Schools. It is rightly said that all work and no play makes Jack a dull boy, but B-Schools aren't a place where you can be dull, especially during the biggest fest of Eastern India, Xpressions'18. Classes, assignments, quizzes and exams are part and parcel of an MBA student's life. While attending long lectures with the never-ending theoretical concepts of the business world, various thoughts cross our mind like "why can't be these high fundas be taught in such a way that we can understand its practical application? Is it practically applicable in day to day lives or when and where am I going to get a chance to apply it?"
Well, the answers to all your questions are 3 days of multiple events filled with fun yet challenging both your creativity and business acumen, none other than Xpressions – the management-cultural fest of XIMB.
This year, X-Ops, Operations Committee of XIMB, will be hosting NIRNAY and AAROHAN, which are the most sought after flagship events during Xpressions. While NIRNAY is a business Simulation Game, AAROHAN is a case discussion and presentation of a solution of business problems of industries.
For the holistic development of a budding Operations Manager, X-Ops- the Operations Society of XIMB has developed NIRNAY, the in-house Business Simulation Game. The game requires the contestant to not only be abreast with the basic concepts of Operations Management but also be aware of changes occurring in the real world. It is highly critical to developing business strategies in today's business scenario that too with the day by day increase in constraints and complexities. NIRNAY has been developed taking these into consideration and force the contestants to think along similar lines to reach the goal. With participants from premium B-Schools such as XLRI, various IIMs and other top B-Schools over the years, NIRNAY is getting bigger and more challenging this year.
With a platform to apply the theoretical knowledge from classrooms and to challenge your business acumen at every point, AAROHAN presents you problems of business industries. If you think you have it in you what it takes to be a successful manager and you really want to have fun, this is your chance!
Adding to all the fun and challenges that you shall face during the competitions, there shall be cash prizes for the winners too!
Xavier Institute of Management Bhubaneswar
Xavier Institute of Management, Bhubhaneswar is one of the most coveted B-schools in India. Established in the year 1987, XIMB is known for quality education in the field of Management and creation of future entrepreneurs. XIMB offers to its students three prestigious programmes; Business Management, Global MBA and Executive-MBA. 30 years and still going strong, XIMB strives to achieve its mission of making managers with a human face.