XIMB Never Sleeps And This Is Why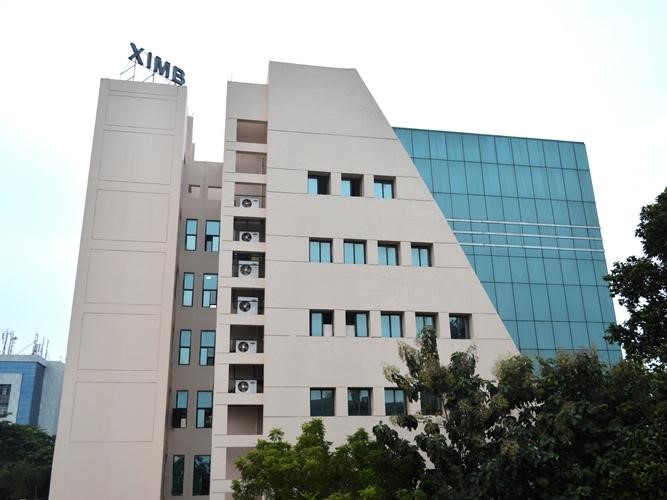 XIMB – Xaviers Institue Of Management, the name which carries 30 years of Legacy, heritage and alum strength. Starting from Xpressions the greatest and biggest cultural fest in Eastern India happens in XIMB. The clubs and committees create a great bonding with the seniors, peers and opportunities to work with them which helps in developing teamwork, project and time management. Punctuality and discipline are very much talked about in our campus which people feel stringent but they are very much crucial which is felt later in our lives."XIMB Never Sleeps" say in terms of studying and enjoying during free time. It is a green campus with lawn tennis court, football ground, cricket ground, basketball court, library, a big auditorium. In-house faculties and visiting, professors have many years of experience in teaching as well as in industry which is beneficial for students to get the real-life scenarios that they are going to face. Besides that, it has a locational advantage being at the heart of the city where every location is easily accessible, starting with the movie theatre, malls, hospitals(Kalinga Hospital).
ABG Company want to work for and why?
I want to work for Aditya Birla Retail Limited. ABRL kept the motto "Quality 1st" and is the first ever Indian food and grocery company to receive the award Food Safety Management System. Aditya Birla Centre for Excellence and Gyanodaya are the learning initiatives which keeps its staff abreast of the competitive market. A wide range of products like fresh vegetables, home care, food care is available in this segment. So there is a huge scope of expansion in India as there are 523 supermarkets currently. Competitive pricing along with Quality 1st approach is the success mantra for this company. There is an opportunity for me in this segment for Market research. People literacy along with people awareness for the product will be necessary for increase in sales and expansion. The products in this segment are for daily use so the target customers will be large and with proper campaigning through social media, advertisement, free sample distribution, it can win hearts of people as the products being affordable keeping quality in mind.
By Tathagata Ray
First Year, BM