Why XIMB? – T V Vijay Venkatesh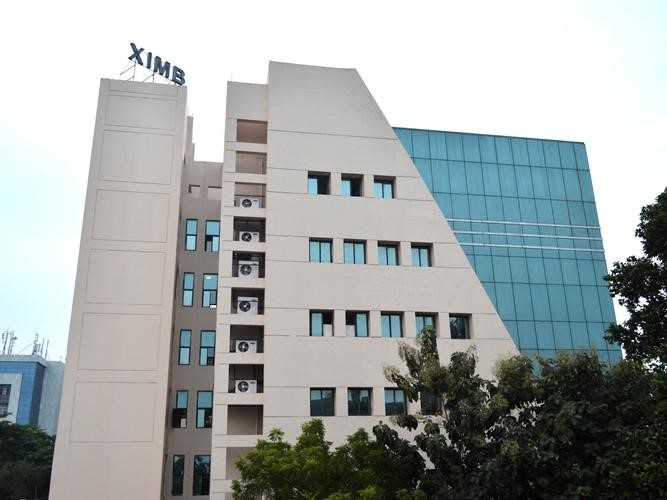 It was April 19, 2018, another normal hot and humid day in Chennai which changed my life. Yes, I have cleared my interview processes and have been officially declared fit to be a part of the 30 years old legacy with a tag XIMBian. This happiness turned into controlled excitement until June 18th, 2018 when I was formally on-boarded into my college and course. Once after coming in, I realised that whatever research I did regarding my college was all not just facts but emotions of people here.
I had also witnessed many unique things till date in this 20-acre lush green campus which is situated in the capital city, and all these experiences make my college a Best place to live in.  One such unique thing is the Bhainnas here who are not only in the mess but literally everywhere to help us. Me being the part of the volleyball team was surprised to see the way the Bhainnas play with us and also the way my seniors treated them. Bhainnas were treated like guests by my seniors though they come to play regularly and one important condition stressed by my seniors during orientation was to respect all Bhainnas working here. Also, the humble and grounded behaviour of the Deans here is another unique quality of XIMB. One day I was able to spot the Dean playing with my friends and I came to know later that he does every day.  The management here is so caring and also very well connected with the students, thereby making sure all our problems are getting resolved ASAP thereby creating a comfortable and homely environment for us. This aspect and the diverse background of students here together make XIMB a better college than most colleges.
Which ABG company I want to work for?
I wanted to work for Aditya Birla Fashion and Retail Ltd. as I believe that this would help me leverage my strengths much better in terms of various processes like customer survey, sales etc. thereby enabling me to contribute better to the company's growth and also helping me to learn new things from the day to day challenges and from the customers as well.
– T V Vijay Venkatesh
BM, 1st year, XIMB