Yes, I've Seen God! – The Sachin Tendulkar Experience – IIM Rohtak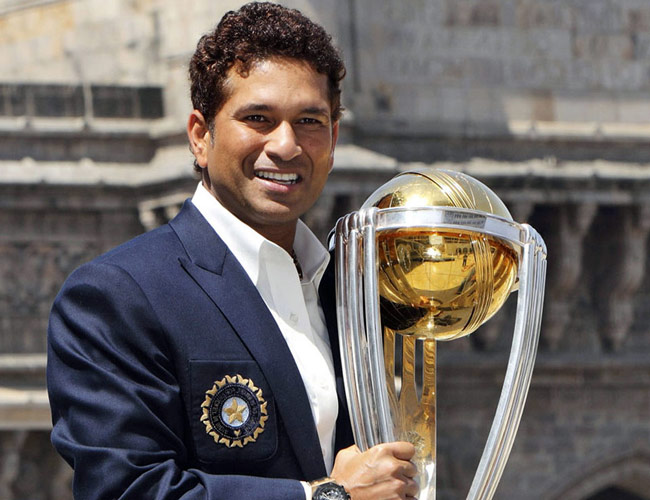 24 years, 664 International matches, 34357 runs, 100 centuries and featuring in almost all the cricketing records – ladies and gentleman, these are all the statistical marks that the Master Blaster created within the 22 yards… But, as they say, it's the experience that one needs to feel to truly gauge the supremacy of the God – and that's what I call is 'The Sachin Tendulkar Experience'!
The Sachin Tendulkar experience is not something which can be summed as a singular venting. Rather, it's a collective reminiscence spread across various layers in the consciousness of all the cricket fans. The loud roar of "Sachin – Sachin" when he used to come to bat, the expert comments on the ease of his shots, the prayers for him in the nervous nineties, the "Boost" energy while starting our day and most importantly the strong hope to India's win. This quintessential experience is what Sachin Tendulkar gave to us.
Today at his 45th birthday, I feel privileged to have witnessed the God striding between those 22 yards. Yes, I can boast to the upcoming generation about the iconic six against Shoaib Akhtar over the third man, about the first ODI double hundred, about his heavy bat obsession, about the praying of healing his tennis elbow, about the agony of hitting the 100th hundred, about his 200th Test match, and about the 2011 magical World Cup Win. I've seen it all. So much he gave to our generation that it all became lessons in values, focus, desire and determination.
Maybe, I'll be able to narrate these lessons to the newer generations, but the special Sachin Tendulkar Experience – that would always be with me and can never be passed on. Cheers to the person whose retirement made me realise that I've grown up – Happy Birthday God! I bow to you!