Uncategorized
"You need to evoke a sense of curiosity amongst the interview panel" – Shivram Apte, Interview at IIM Indore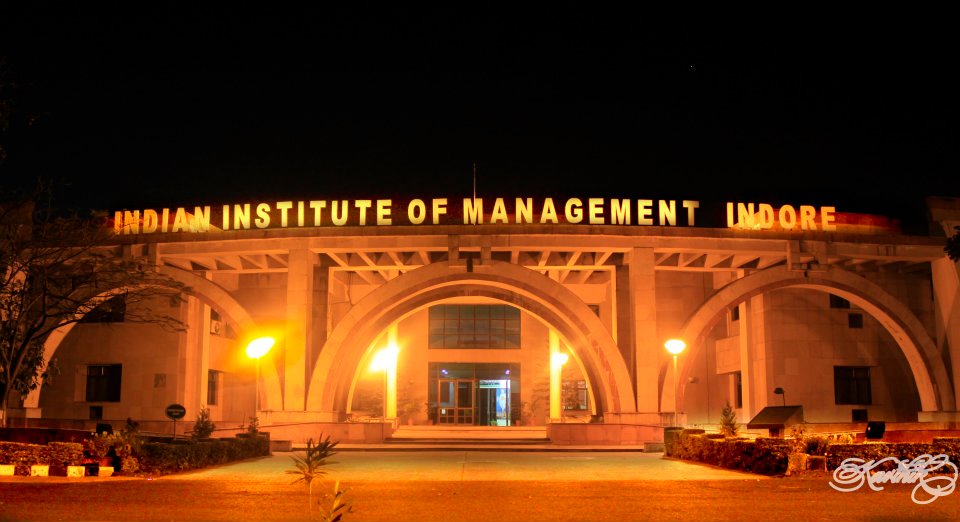 Mr. Shivram Apte, an IIM Ahmedabad Alumnus (Class of 1999) built Aspect Ratio over the last decade and made it a famous name in the Analytics business. Equipped with a Masters in Commerce from the Pune University (1991), he started his career as an entrepreneur and has been a serial one at that. He pursued his PGDM at IIM – Ahmedabad (97-99) and had a brief stint as a consultant at Exeter, USA (99). He got back to entrepreneurship since 2000. Mr. Shivram is a visiting faculty at some of the reputed B Schools in India such as IIM-Indore, IIM-Lucknow, SIBM and SCMHRD. Media & PR Committee of IIM Indore caught up with him for a chat over dinner (literally!)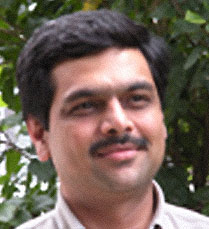 Can you tell us a little bit about your early life?
Growing up, I kept moving across the globe. I was in 6th Standard, when we shifted to Singapore. Later we shifted back to India and I completed my Masters in Commerce from Pune in 1991. I got back to Singapore to run my own business but returned back to India because I wanted to get back to school. I got into IIM Ahmedabad and graduated in the year 1999. I had a short stint in Boston as a consultant for Exeter, after which I came back to India and set up my own firm Aspect Technologies in Pune in 2000.
What ideals have you lived by in your business?
The ideal that I live by in my business is –Be generous. I am generous towards the people who work in my firm as well as my vendors and I expect the same from my clients. I believe in taking projects that are fruitful, challenging and which excite me. The baseline of my working style has always been profitability and not market size or revenue share.
How were your starting years in Aspect Technologies? How did you lead it to being the successful firm that it is today?
In the early years of Aspect technologies when the business was still finding its feet, I did not take up projects which were not worthy enough for the sake of funds. I discovered that I enjoyed teaching and I took up the position of a visiting faculty member in Symbiosis Institute of Business Management to arrange the needed funds and concentrated on the projects that I found worthwhile. Back then, it was about working hard all day and night. I believe in my mother's teachings- I dreamt that life was joy. When I woke up, I found that life is duty. Later, I realized, duty is joy. Now, over ten rigorous years into my firm, I have the luxury of refusing to take up work that I do not enjoy. I strongly believe that a person must enjoy what he is doing. One needs to ask – Do you look forward to Mondays or Fridays at work? I believe that if you keep on working with your heart and soul, success will be yours. It might take a year, five or fifteen but success will surely reckon you.
A considerable number of students in MBA programs aim to be entrepreneurs. What do you think makes an entrepreneur?
Entrepreneurship according to me is a matter of personal choice. The primary requirement for being an entrepreneur is a healthy appetite for risk. I would like to state the other needed qualities in the form of a three circle venn diagram.
The venn diagram shows the three states of mind of a person.  When an individual has an ambition which cannot be achieved by working in the corporate world (like owning a jet or a three months' holiday every year), he is the red circle. When an individual feels pained about something beyond a boundary, that is when he is in the blue circle. When an individual has an idea to change the world, he is in the green circle. The people who are in the intersection zone of red and green circles are the one who think about starting their own venture soon. Due to their tremendous skill and ambition end up becoming CEOs and CFOs in major firms. The persons who are in the intersection zone of red and blue circles are the ones who keep changing jobs because they have ambition and are pained by some conditions in their jobs. The people in the intersection zone of blue and green find most satisfaction working for NGOs and charity causes. When an individual feels all three at the same time, he is ready to become an entrepreneur. It helps tremendously to have a support system in the form of emotional backing from one's family. The key is success is to define what you want from your life. The ways to achieve it might differ for each person.
What are the essential things students need to learn during MBA to chart a career success for himself? As a professor, what do you expect from them?
I believe the most important thing students need to learn in their MBA program is defining the problem correctly. It is a very basic thing, one would say, but the most challenging and crucial in any business environment. That is the reason of disappointment one feels when a student after two years of management education fumbles while defining the problem at hand. What I would advise all students strongly is to take their case studies seriously. They do not have to be looked upon as mere assignments to be submitted to the professors; they should be looked upon as real life problems and solved as if you were responsible for it. Just knowing the case facts but knowing the reasons of the events and outcomes in the case would not help. It is only after very good preparation from the side of students that the faculty member can act as a facilitator and make the essence come alive in class discussions.
An MBA and the resources that go with it are worthwhile only if students put in the tremendous amount of work needed.
You are one of the most admired faculties on all the campuses that you teach. In your opinion, what makes a great teacher?
Academicians need to be proficient in 3 areas – they need to have expertise in their field in terms of knowledge, they must be talented in imparting this knowledge to students, and finally – they must be capable of engaging the class and create a great experience for the students. Most B-schools make it mandatory for lecturers to have a Doctoral degree before taking up teaching as a profession. But considering that we're dealing with a case method type of teaching, it is vital that the professors are up to date with current trends in the industry. The deficit in terms of teaching faculties can be supplemented by absorbing more students into Doctoral studies, and also by inviting Industry professional experts to work as a Visiting faculty.
The faculty is very much responsible for making the experience of learning fun here. The Harvard School has very well articulated the four ways in which the faculty can conduct lectures. The one that I like the most is called 'Choreographing a Case class'. It is when the faculty makes the students give in their insights and viewpoints on cases such that the students understand and have "Ah! That's the way it is" moments in class by talking to each other.
What advice would you give students regarding facing an interview panel?
In every interview, the panel is looking for three things. Firstly, they are trying to check the depth of your knowledge. B-schools take care of this dimension, by ensuring that students are taught the concepts by the faculty. Second, they are trying to gauge whether you are capable to hold an interesting conversation with them. It doesn't matter whether you are talking about a technical concept or a topic of your choice. You need to evoke a sense of curiosity amongst the panel. Last but not the least, they judge you by how capable you are of engaging them while expressing your ideas. You need to find a common ground with the panel, and hold their attention while involving them in a discussion. Eventually, they want people who are great to work with, and not just experts.
The PGP batch of 2012-14 will be attending its convocation ceremony in a month's time. Your insights and suggestions to the batch about the biggest differences in B-school life and corporate world
The real corporate world will expect the students to have serious work responsibilities and give them the ownership of their decisions and effects. They could hit the road soon and gain success if they have done their groundwork in B-school properly. They can get those coveted positions they have been aiming for; provided they know how to best utilise the right tools like Excel, Powerpoint and keep their learning curve sharp.
What advice would you like to give to the coming batch in MBA schools?
Learning in your B-school will come back to you for many years after you graduate from here. Hence, it is essential to make the most of your time and experience here. I understand all cases may not be interesting to all students as each one has different liking. But out of an average of 200 cases per year in B-schools which focus on case-based methodology, there should be at least 60 to 70 which have really intrigued you. If that is not happening, then there is something missing in your learning experience in a premier B-School. When I was in IIM A, I had made a diary in which I would write discussions, learnings and insights from every class I attended. The diary helps me even today, and when I get back to it, I feel that I understand some concepts much better than I did at that time. Students need to realize that you cannot catch up with lost time. An evening wasted cannot be made up by studying in the morning. The latter could have happened anyway. It is the time that has gone that can never come back. Hence, students should be extra careful with what they do with their time in a B-school.
Prof. Shivram Apte took a workshop on Techniques in MS Excel and Basic Analytics for PGP1 and Customer Relationship Management for PGP2 participants in IIM Indore during the academic year 2013 – 14.
Follow IIM Indore at iimi.insideiim.com