2017s Anthem For Entrepreneurs: Why The Title Song Of Dangal Makes The Cut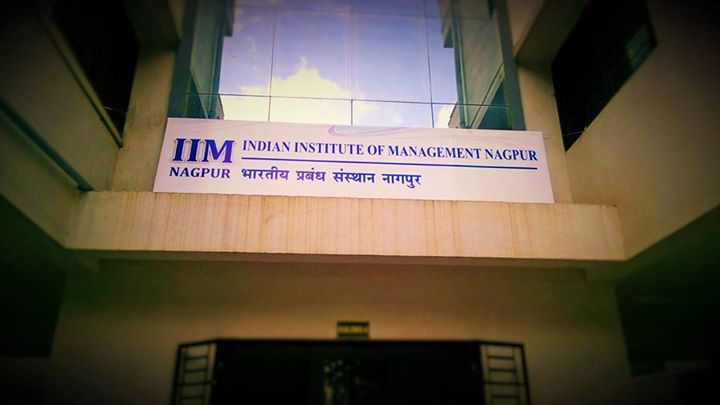 While 2016 becomes "The year that was", 2017 will definitely bring new challenges for the entrepreneurs and entrepreneurship aka Start-Up ecosystem in India. Living in a VUCA (volatility, uncertainty, complexity and ambiguity) world, our entrepreneurs aka startup guys need to be ready for eventualities and challenges as they come. Still, in the way that all materialistic things could be lost, the capital may be wiped out, the machinery may no longer be of use, business models might become obsolete, and people who sung praises in your achievements might leave you (don't forget who's the first to leave a sinking ship). Something that can never be lost or taken away from you, though, is your integrity to the purpose, your belief in your goals, your ability to back yourself, your courage to look the storm in the eye. For these events are like a storm, which too shall pass and you will emerge victorious.
While our entrepreneurs (both the wannabes and the 'been there done that' guys) and the Start-Up guys (both the poster boys and the 'not-so-poster boys') face new challenges, they need to think of solutions that would steer their ships in new directions, similar to getting into the unchartered waters with its own set of problems and opportunities. To fathom the courage to overcome these hurdles repeatedly, the spirit,  inside, the hunger to achieve, and the ability to ignore the inconsequential, must remain strong, undeterred, unshakable. But for that to happen, one needs to switch-off and switch-on from the usual practice of being intoxicated by work. While entrepreneurs might use different methods to do so, one way quite commonly used by entrepreneurs, or for that matter, anyone who is listening to music. Hey wait, don't get on the web and start googling 'Steve Jobs favourite music' (arguably Greatest Start-Up guy the world has ever seen and because not only did he revolutionalise the way we consume music, but he also was a true artist who loved music and a huge fan of Bob Dylan – the 2016 Nobel prize winner in 'Literature' category).
Now, why music? Simply because we need 'mood boosters' and what better than songs, given that we are a country which just needs 'a chance to dance'. And that is where our beloved 'Bollywood' comes in.
I know, I know, we do have a hell lot of meaningless songs coming out day in and day out which are peppy but fade out of our memory probably just in a week. However, the good news is that we do have some really meaningful songs, which are non-romantic yet very juicy, without the usual hero – heroine sequences, yet classy to look at, which don't have 'hinglish' words and in-fashion slang as lyrics, yet can be chest thumping and most importantly they are motivational. They lift you, give you hope (which is much needed), inspire you, tell you to focus on your work and let others do the talking. They push you to try to become that misfit, that square peg in a round hole; they make you believe that your dreams can be a reality, they prepare you to pay the price for realising your dreams and to become the 'game-changer' or 'change-maker'  (both have separate contexts).
The title song of Amir Khan's blockbuster movie 'Dangal', penned by Amitabh Bhattacharya, composed by Pritam Chakraborty, sung by Daler Mahendi – 'Dangal, Dangal' is simply MAGNIFICIENT and fits the bill to become the 'Entrepreneurial Anthem' for 2017 as it has all the connotations striking exact chords, to sum up the mood of entrepreneurial ecosystem and entrepreneurs in our country. After all, why do we need (depends on individual choice – not an intolerance thing) a 'Highway 61' or a 'Late for the Sky' kind of songs when we have our 'Made in India' song for Indians by Indians of and about Indians. The song uplifts your mood, is perfectly contextual, and makes you walk with your head held high (just the way Ms. Zaira Wasim (I am Proud of You) walks in the song's video) and that is why it makes a strong case for the "Entrepreneurial Anthem of the Year".
For those who will need to go through the lyrics and feel the depth of it, below is your reference point:
Dangal Lyrics (Title Song)
Re latth gaad doon
Re chaala paad doon (x2)
Maa ke pet se marghat tak hai
Teri kahani pag pag pyaare
Dangal dangal, dangal dangal
Sooraj tera chadhta dhalta
Gardish mein karte hain taare
Dangal dangal, dangal dangal (x2)
Dhadkane chhaati mein
Jab dubak jaati hain
Peeth thapthapa unko phir jaaga
Baat ban jaati hai
Baawle haathi si
Har chunauti hai re
Saamne khadi ghoor ke badi
Aankh dikhlati hai
Toh aankh se uski aankh mila ke
Bhid jaane ka naam hai pyaare
Dangal dangal, dangal dangal
Sooraj tera chadhta dhalta
Gardish mein karte hain taare
Dangal dangal, dangal dangal
Re lath gaad doon
Re chaala paad doon (x2)
Thhos majboot bharosa
Apne sapno pe karna
Jitne muh utni baatein
Gaur kitno pe karna
Aaj logon ki baari
Jo kahe keh lene de
Tera bhi din aayega
Uss din hisab chukake rehna aa..
Arre bhed ki hahakaar ke badle
Sher ki ek dahaad hai pyaare
Dangal dangal, dangal dangal
Sooraj tera chadhta dhalta
Gardish mein karte hain taare
Dangal dangal, dangal dangal
Dangal dangal, dangal dangal
Re latth gaad doon
Re chaala paad doon (x2)
Kar dikhane ka mauka
Jab bhi kismat deti hai
Gin ke taiyari ke din
Tujhko mohlat deti hai
Maangti hai laagat mein
Tujhse har boond paseena
Par munaafa badle mein
Yeh jaan le behad deti hai eh..
Re bande ki mehnat ko kismat
Ka saadar parnaam hai pyaare
Dangal dangal, dangal dangal
Sooraj tera chadhta dhalta
Gardish mein karte hain taare
Dangal dangal, dangal dangal (x2)
Dangal dangal
Courtesy: Lyricsted.com
http://www.lyricsted.com/dangal-title-song-lyrics/#ixzz4WBe4u1pl
Thank you, Aamir Khan for 'Dangal'. You might have earned more than Rs. 700 crore for this movie, but thanks are due for this one hell of a movie.
About the author: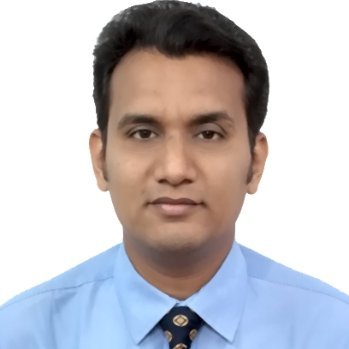 Shivaji Dhawad is the in charge and Field Study Office of Post-Graduate Program at IIM Nagpur.