4 Of My Craziest Batchmates At XIMB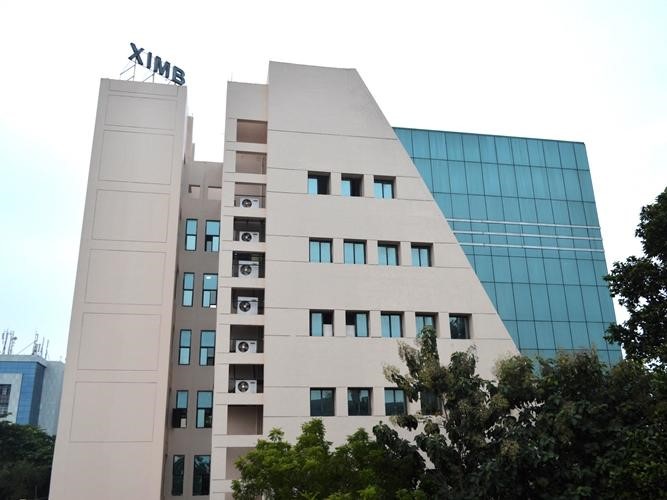 It's hardly over a fortnight that we have stepped into this college, yet it seems like ages. Assignments, batch meets, case studies, presentations, group discussions, sports meets, cultural meet, quiz sessions, conclaves and what not! With each day seemingly passing off like an express train; life at XIMB has been till now a gruesome grooming session. Well, apart from academics and formal affairs, these tough curriculums did teach us a lot about networking and hence rendering us an escapade in the form of batch mates. People of diverse background, age groups, mentality, skill sets have come together this far; somehow messing it, missing it and managing it. So, here is a list of 4 batch mates among many who are certainly going to leave an imprint in my mind for years to come.
Sayantani Chakrabarty: Meet the over-enthusiastic Bengal's brand ambassador. Her typical accent and puny jokes will certainly let you notice her even in a crowd of hundreds. You'll often find her mingling with non-eastern dwellers and make sure that they understand the fact that there are two Ms that dominates these regions 'Maach' (fish) and 'Mishti' (Sweets) and turning their fussy attitude towards food culture here into becoming a self-proclaimed connoisseur of food.  A bundle of joy, with a tincture of innocence she'll convince anyone with her strong Bengali lingo (yes, even if you fail to understand it, you'll search for a translator to enjoy her funny remarks).
Anjan Mohanty: "You are a locality, so what if we plan to go outside and have food. Suggest us some good food joints." "First tell me the kind of cuisine you would prefer, your preferred budget, your radius of inspection and your willingness to come out. For Italian the places are.., for Mexican hunt out this place.. for North Indian.. for South Indian. And above all if you prefer biriyani we can go out and have lunch in half an hour itself!" and the list went on just like any commercial app advertiser of food hunters.  Well, that is the brief introduction of the cultural representative of section B.  The plump jolly guy, with a ready to help attitude; this guy came out to be the literal food and fun lover with much dedication towards them.
Shraddha Shukla: How often do you find people who stick to their beliefs no matter what? People whose opinions are unbiased in a surrounding of much pretence? Well, this girl from Lucknow is someone who takes pride in what she is; her personality speaks of genuineness itself. With a bunch of typical one-liners, this girl will certainly steal the show with her presence of mind and witty humours. A theist by nature (she wears this badge proudly), an ardent lover of Lord Shiva and a sports enthusiast, she is someone who shines in her own light.
Ashima Acharya: The one with a mellifluous voice and a moving personality, she is a mixture of both affection and sarcasm. She is someone who can make fun of you and laud you both at the same time until the very late realisation of it makes you appreciate her choice of words (even if former was the case with you). A native of Odisha but a Puneite by heart; she is a food blogger in making and a baker by choice. In possession of the artsy talents in both singing & dancing and of course with her not so cliché way of making friends; she has left imprints in the hearts of many.
Which ABG industry would I like to work for and why?
I would like to go for Hindalco Industries; since it is a renowned company in the metal business. My background is that of Mechanical Engineering and I am a fresher; so beginning with a company which deals with core sector will certainly enhance my knowledge in that domain and develop my skills further in a way best suited for the industry.
– Shibani Mishra
BM, 1st year, XIMB