A Day In The Life Of A Robotic MBA Student – XIMB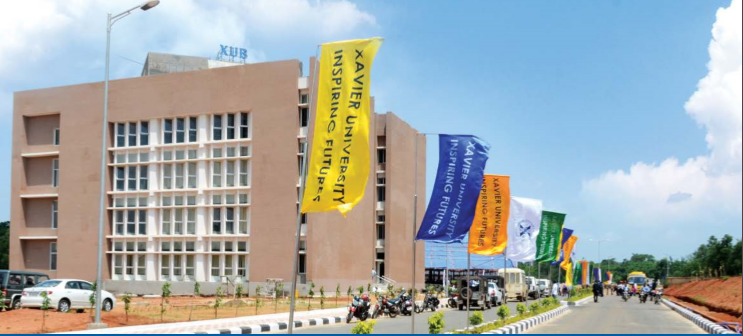 All my dear MBA aspirants, if you think that bas CAT/XAT nikal jaaye.. 99%ile aajaye fir sab set hai..please be warned. Don't be lured by the mythical lavish life an MBA student seems to live..you'll know the truth after reading the article.
A day in my life at a B-School.. Believe me, it's a roller-coaster ride every day. From an Engineer Panda we are transformed into a Robotic MBA who does not take rest, keeps running, does not bother whether it is day or night but slogs hard. We do 3o-hour tasks in 24-hours,each day.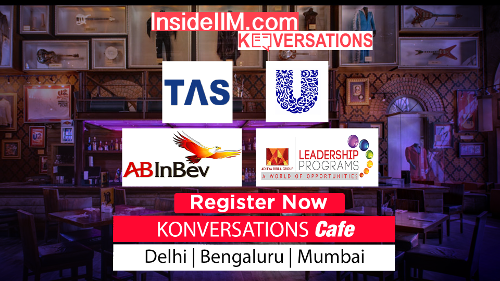 Usually, Indian B-schools have 3 Terms per year and each term has its own reasons to be distinct and hectic from others. But then as they say.. *Yaar this is a B-school daa..*
9:30 AM – yeah.. that is our  time of leaving the bed ( No matter when our alarm was supposed to wake us up) only because we have a class at 9:45AM every day which never gets canceled. And if there is a quiz slot then it would be around 9:15AM. Try predicting at what time we wake up then.
Immediately after waking up we have to make a decision whether to:
1) Have both, bath and breakfast( becoming a rarity)
2) Bath but no breakfast
3) Breakfast but no bath
4) Neither (becoming alarmingly a regular option)
But then as they say.. *Yaar this is B-school daa..*
(If my Dad comes to know about my wake up time, I am so dead)
With every class starts the 1.5 hours of intense battle. We try to stay afloat amid the chaos,  desperately attempting to speak in class (because we encounter a state-of-the-art concept of Desparate Class Participation in the assessment of students), look here and there frantically to find some trace of food to survive through the lecture.
Without a doubt, the toughest questions are flung to the back benches farthest away from the prof, just like how snipers shoot distant targets.
The late-comers are made to sit in the first benches. So one can find people sleeping anywhere in the class in different manners. One needs to learn this art, trust me.
Although there is no fixed schedule and timing of classes..mostly this routine is followed.
Class-break-class-lunch-class-break-class.
Professors don't bother us in the way they used to in undergraduate days. They are Sweet-Swords because they overburden us with hordes of case studies, quizzes, individual as well as group assignments in the politest way possible. Plus there is so much money and opportunity at stake that we ought to take all these seriously (which we obviously don't and suffer during grade declarations).
Lectures are a sight to be seen. Everyone (pretending to be) listening to the professor while commenting without looking at their mobile screens into their Whatsapp groups and coming out of their ignorance-mode only when the prof asks someone to repeat whats/he just discussed failing to answer to which, may lead to attendance-DCP cuts and mind you, these small components make the greatest difference in grades.
After trying hard to understand what point the prof was trying to make we head to the chai-sutta adda just outside the campus to crib about the previous lecture and the next professor.
During the lectures, Most people Whatsapp, some sleep, few study and I am writing this article!
But then as they say.. *Yaar this is B-school daa..*
B-school is always incomplete without the existence of committees. It is only because of them that senior-junior relationships are made, and we trade grade.  XIMB has a total of 27 committees and each one is doing it job simultaneously so it keeps us engaged every other day because either we are a member of that committee ( meetings, parties, roast sessions by seniors) or taking part in some event or competition organized by some other committee.
Then there are so many sports activities- inter-sections, inter-streams, inter-colleges,etc.
Therefore, Post Lectures from the faculties it is time to listen to lectures of seniors of respective committees because committee tasks are endless plus are never up-to-the-mark according to seniors.
So we engage in the tasks. Meanwhile, someone comes to our room and delivers the news from notice board of a quiz and then we forget about everything else and start studying- don't understand anything-rush throughout the hostel begging everyone to explain us the topic.
Hostel life in a B-school like XIMB with a batch strength of 480 can be awesome! Batch-mates and friends everywhere. Because of the schedule which does not permit us to eat on Doctor's recommended time of meals we eat mostly during odd hours like 1-2 in the night but to our surprise, we see most of our friends in the mess.
After Dinner we go for the X-walk,roaming around the campus and discuss any and every random thing of this world because at that time we are at our raw mood:- honest, vulnerable and real. Its is during the X-walks that we discover the couples of the college, strongest bonds of friendships are made here.
We vent our anger, emotions, feelings out. There is not a single day when we don't think that ' Mai MBA me kahaan fass gaya yaar'.
Some readers might be perplexed why I have not talked about 'stuff' yet! So to quench your thirst , let me assure you that there is unlimited stuff available anytime.Almost every day some or the other person either gets placed or has a birthday so they make sure that flow of stuff is rolling.
After the X-walk starts another session of preparations for tomorrow's assignments and presentations and if it is a kind day.. we sleep by 3:30-4:00am only to realize that within a few seconds the alarm starts buzzing and the time shows 9:30am again!
But then as they say.. *Yaar this is B-school daa..*
The funny side of the b-school day is that amidst innumerable activities  we do, we do not realize the amount of learning we are getting in and out of class, we get better at time management, people management, and decision-making naturally. Everyday, we learn so many things knowingly or unknowingly and that is the Beauty of MBA. We wish we could Seize the day of MBA!
 
———-
About the Author:
Gaurav Bachhawat
A Small-Towner, A Dreamer, A Learner.

Gaurav is pursuing his MBA in Marketing from Xavier Institute of Management, Bhubaneshwar(XIMB)  and is currently in 1st year. He is a knowledge seeker and keeps himself updated about happenings in the entrepreneurial world. He likes to address queries of MBA aspirants and help them in their MBA preparations.