You all might be thinking "here comes one more article on Student Exchange". To be frank, yes it is one such article, but with a major difference.
By now, you might have read several articles detailing the benefits of student exchange, management lessons to be drawn, travel diaries, and a plethora of content on such related topics. However, the majority of such topics are centred on the outbound exchange students, i.e., students from India going abroad, particularly Europe.
This article, however, focused upon the experiences of Inbound Exchange Students, who got an opportunity to spend a trimester in IIM Tiruchirapalli. During the course of their time spent in India, the students not only got a hang of the amazing Life, Sports, and Academics in IIM-T but also got a (hopefully) memorable experience of Incredible India.
It is my pleasure to introduce Ms. Isolde Roumy and Ms. Sofie Costa to you all. Let us now hear their experience during their stay in the IIM-Trichy. Isolde and Sofie are currently studying in Emlyon Business School, France and were Inbound Exchange Students to IIM Trichy in 2018. Without further ado, let us delve deeper into the Indian leg of the Student Exchange.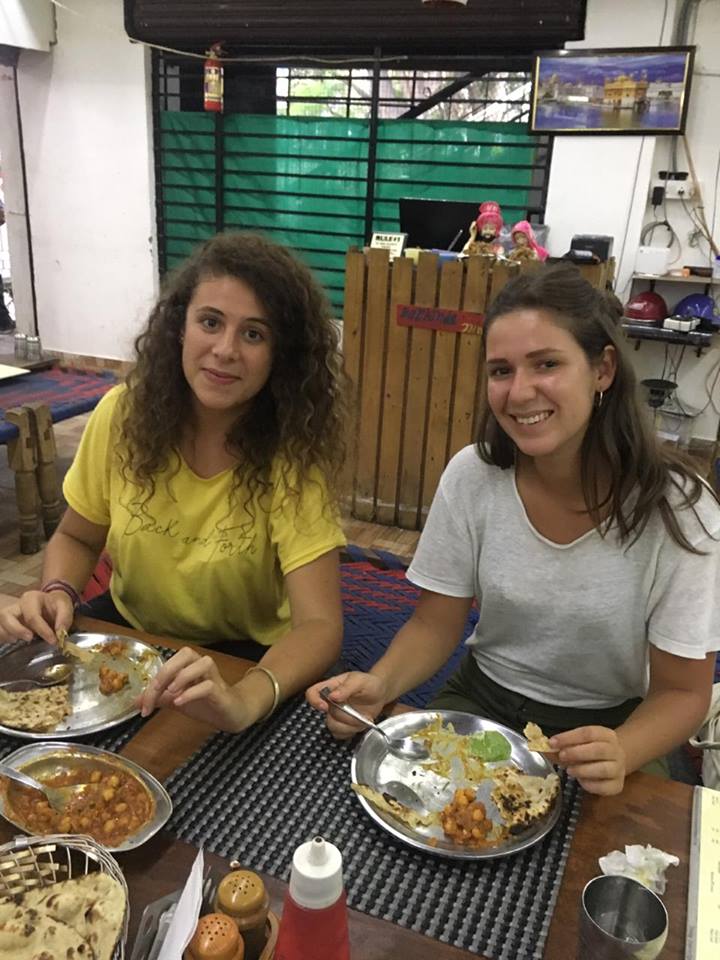 (L to R: Sofie Costa and Isolde Roumy. Pic Courtesy: International Relations, IIM Trichy (Facebook Page))
How has your overall experience been so far?
Sophie: My experience here is really good. We have been really welcomed by all the students and faculty. So it's really a pleasure to be at IIM Trichy.
Isolde: Really amazing! I'm really happy to be here in IIM Trichy. It's a big opportunity to spend a few months in India. I've always been really curious to discover the country. We were able to make a lot of interesting interactions with students and professors alike and shared our cultural differences, which is a great experience in itself.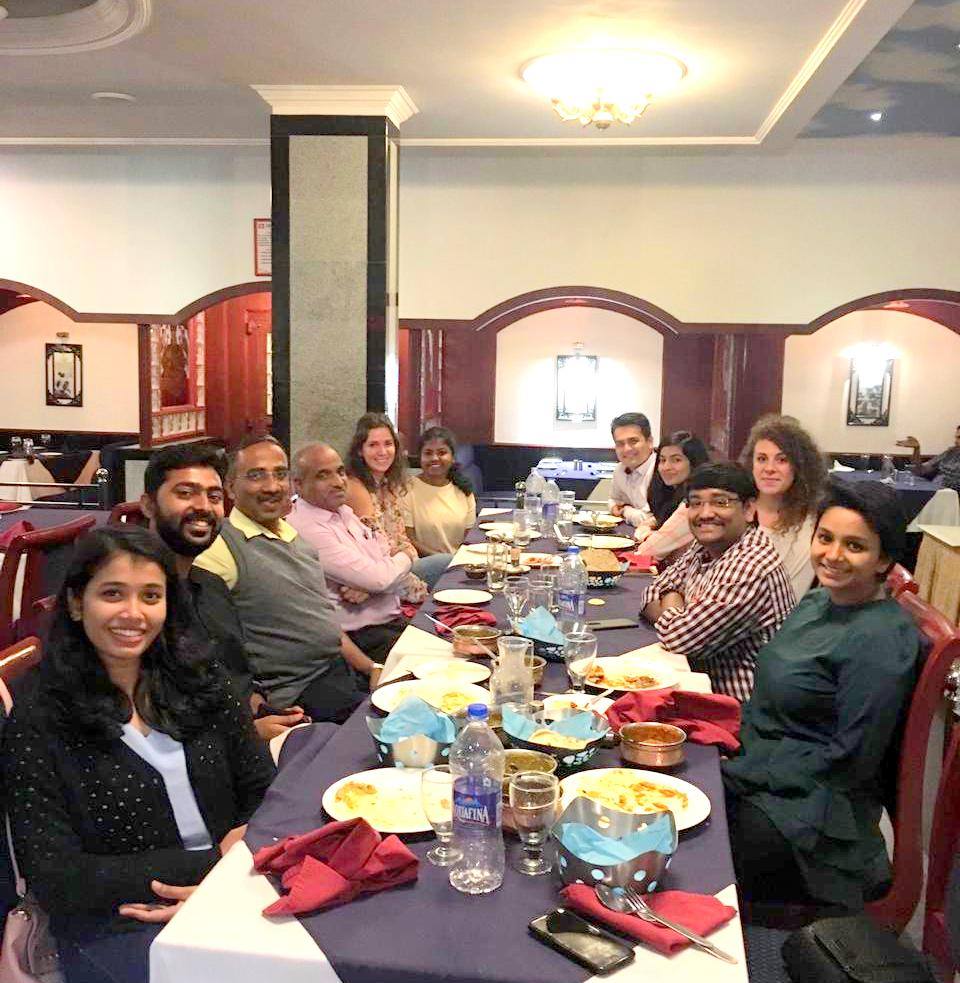 (Team dinner with the Director, IIM Trichy and the Chairperson, International Relations, IIM Trichy. Pic Courtesy: International Relations, IIM Trichy)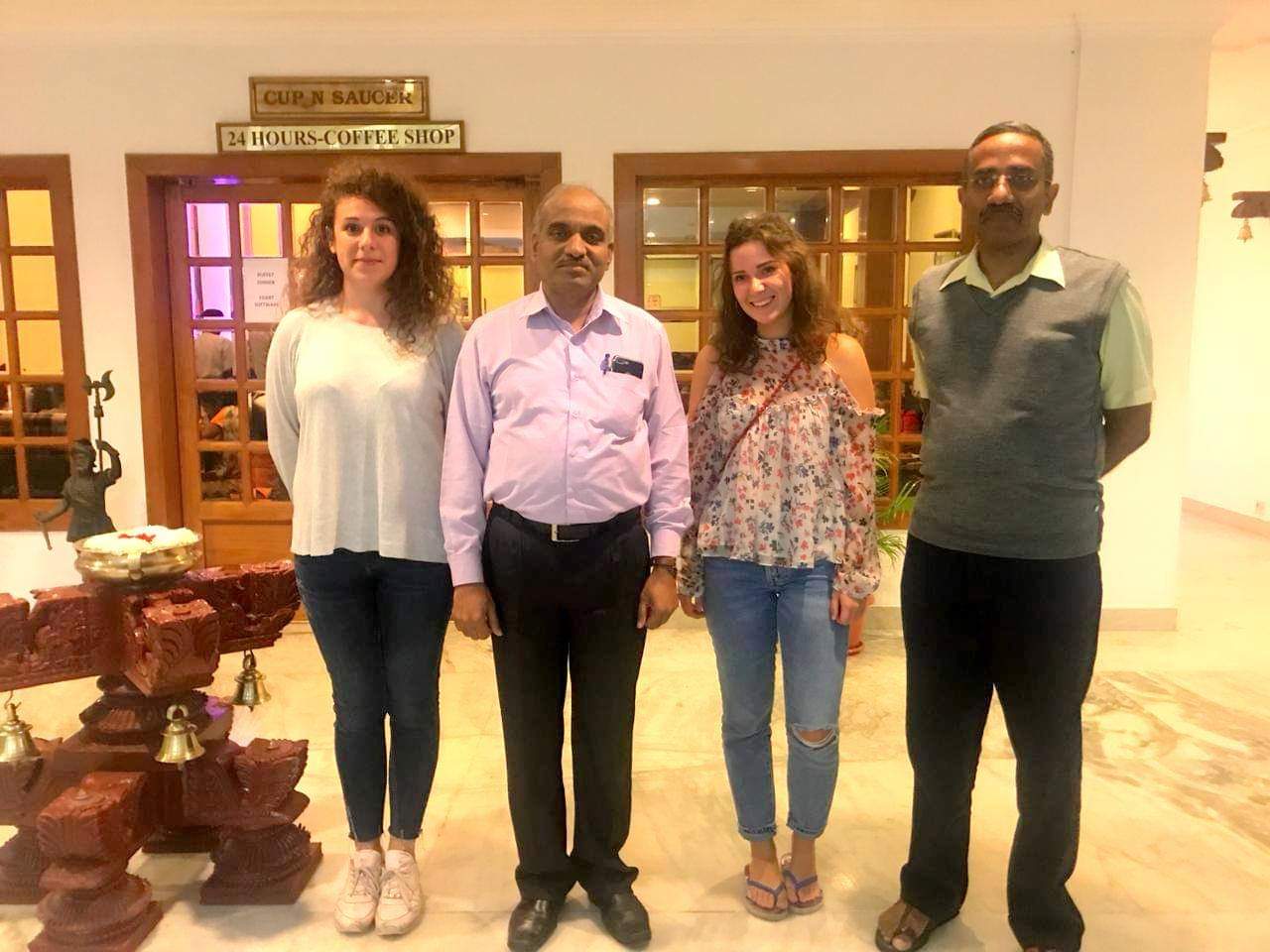 (L to R: Exchange Student Sofie Costa, Dr. Bhimaraya Metri - Director, IIM Trichy, Exchange Student Isolde Roumy and Prof. Dr. Nithyananda KV - Chairperson, International Relations, IIM Trichy. Pic Courtesy: International Relations, IIM Trichy)
How do you like the IIM Trichy classroom learning experience?
Isolde: I took 5 different subjects, majoring in marketing and strategy. All the classes are based on pure learning which I think is really great, because the students are greatly involved in the class discourses, interacting and debating with the teacher.
Sophie: Here, the way of teaching is really different from the way of teaching in France. The teacher expects a substantial amount of class participation from students and expects the students to build their own opinions, own point of view on the topics.
What are your key takeaways from IIM-T?
Sophie: The courses we selected are really interesting because they allow us to learn a lot about Indian markets, and how things work in India. It's the kind of thing that we can't learn from our own experiences and our own travels, so it's really interesting to learn that at a B-school in India.
Isolde: In France, I'm not really used to speaking in class, debates. I'm more used to just taking notes. And here, the best takeaway for me is to learn how to give my opinion and speak in English, in which I'm not really that confident with my French accent every time. Week after week, I feel that I'm getting more confident to present my opinion and share with others in the class.
Pic Courtesy: (International Relations, IIM Trichy)
What have you enjoyed the most on campus?
Isolde: I would say people first - from the administration, the teachers, and obviously the students - everyone was really welcoming and helpful with us. They were really open-minded. So we were able to share a lot about our cultural difference. What I liked also - it was that we were able to attend a lot of events at IIM-T. For instance, the Ganesh Chaturthi celebration, or the cultural events. A notable one was the debate on homosexuality, after the decriminalization of homosexuality by India.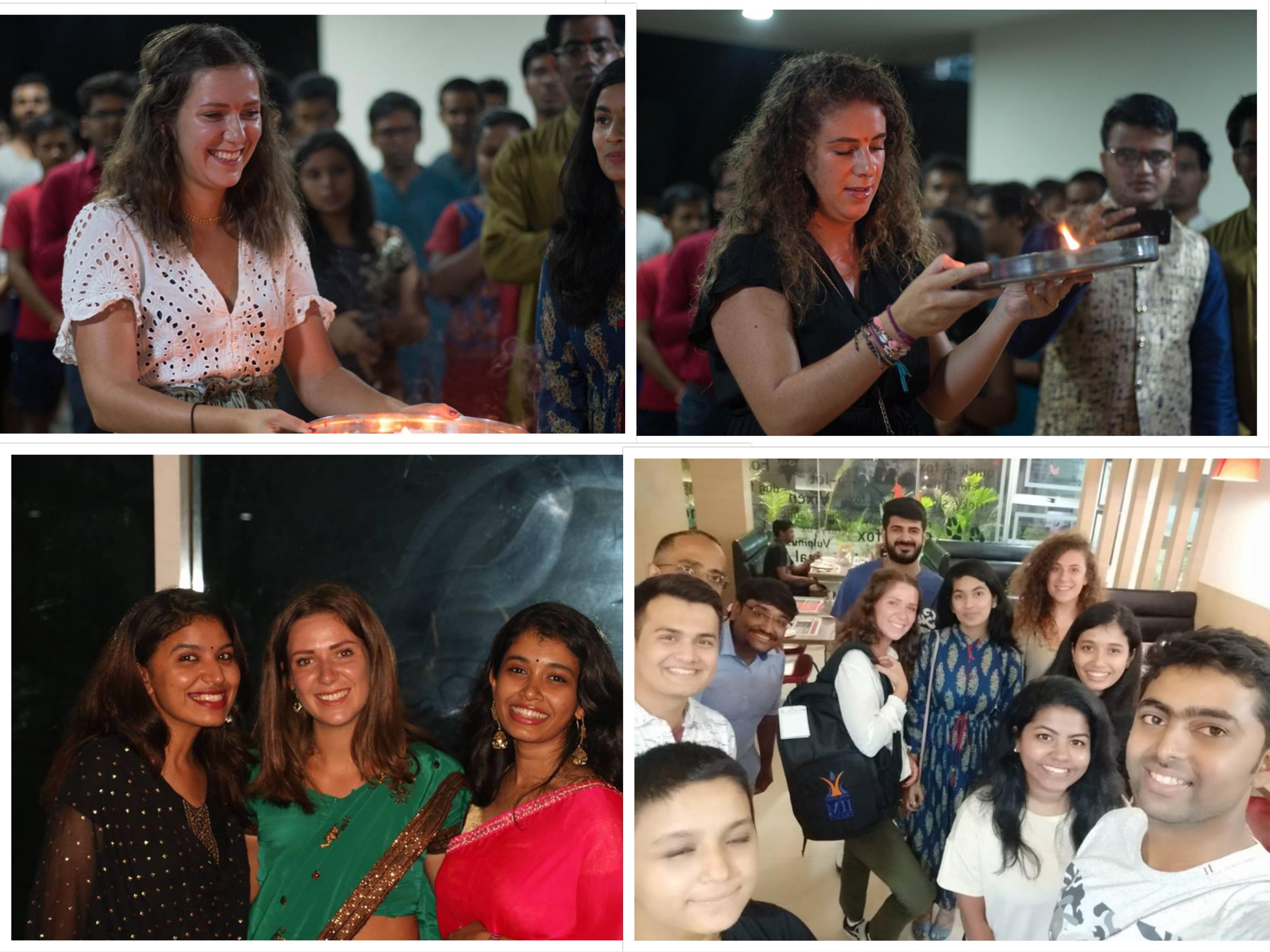 (Glimpses of the marvellous life at IIM-T depicting festival celebrations and parties. Pic Courtesy: Facebook Pages of CulComm, IIM Trichy and International Relations, IIM Trichy)
Sophie: What I really enjoyed the most is the encounter with the students, and to interact with them about their culture and their way of thinking. Also, on the campus, we learn a lot about India, thanks to the events. For example, festivals or sports. All the events happen on the campus.
How has the exchange programme helped you?
Isolde: Being on the campus of IIM Trichy has allowed me to have a good balance between academics and my discoveries and travels. So, it gives me a really good overview of the Indian market, which can be really helpful for my future job, as I'm interested in the Indian market.
India is the most interesting country I've had the chance to visit before because the culture is really really complex, full of paradoxes. There is a big diversity in terms of religion, languages, states. So for me, it is a really meaningful experience, I would say.
Sophie: Being in Trichy presented really a unique experience and you can live this experience only here, because it is like a small university, so you have close proximity with students and with professors, which helps you learn a lot of things. This allowed me to improve my adaptability skills because, in India, you always have to be able to adapt to the circumstances and the situations, even until the last minute.
Any advice for future inbound students?
Sophie: I will advise them to exchange as much as possible with IIM Trichy students. It's the best way to learn and understand Indian culture.
Isolde: Come without any cliché or pre-conceived ideas. I'm sure they will be broken because India is full of unexpected things, positive things and I would also advise you to start travelling from the beginning and share the most you can with the other students, because there are so many things to understand about India, and time is really short to explore them!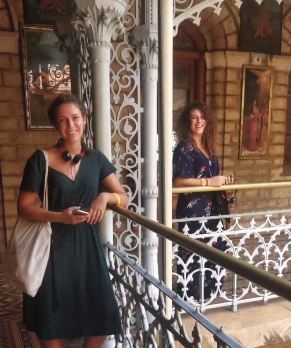 We thank Isolde and Sofie for taking the time to share such interesting insights about their time spent in IIM Trichy.
Want to delve a bit deeper into the Terrific Life at IIM Trichy?