Actors, a Lawyer, a Journalist, and a Management Pioneer – Books I read on my Kindle – From IIM Indore Director's Desk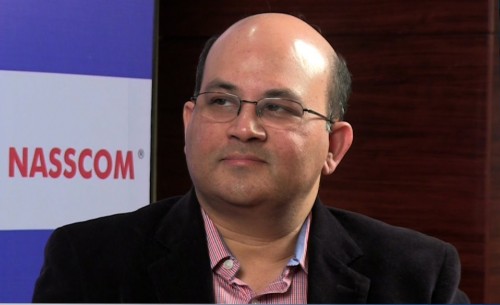 We have accumulated hundreds of books over the years. Keeping them dust-free has always been a problem. And, shifting them a major challenge. Luckily, we didn't move for several years (we were in the same house from 2003-2013), but my move to Indore and shifting out of the IIMB campus meant that we had to finally deal with these books.
Once in Indore, I started accumulating more books, till I realized that this can't just go on. So, I finally decided to go electronic and green, and shifted to a Kindle a few months ago. There were two other immediate drivers for this – the difficulty in carrying more than one book while travelling, and the challenge of finding the "right" books to read. Bookstores are slowly going extinct (Indore doesn't have a good bookstore, not even at the airport) and most airport bookstores have an amazingly uninspiring collection of books.
Reading with the Kindle Paperwhite
The new Kindle Paperwhite is a revelation. What I really like about it is that it weighs hardly anything and you can use it in any ambient light conditions (unlike a laptop screen for instance, which is unreadable in bright ambient light). The other advantage is the huge collection of books available and the fact that it takes less than a minute to download a book if you have a good wifi connection.
The only thing I don't like about using the Kindle is that every book looks the same. In a printed book, you have variety of colour, paper texture, cover illustrations, layouts and fonts. But, on the Kindle, all books look the same.
Books I read on the Kindle so far
This post is devoted to the books I have read since acquiring my Kindle Paperwhite. All of them are biographies or autobiographies. In recent years, I hardly read any fiction. I find "true" stories fascinating enough. And, I suspect that most non-fiction has some embellishment anyway. At the minimum, it depends on reconstructing things from memory, and, I am sure the brain plays its own games.
Two Actors
I am not a filmi person, and don't queue up to watch the latest releases. But I can't escape some interest in movie stars. The first two books I read on the Kindle were about movie stars who are as different as different can be.
Meryl Streep By Charles River Editors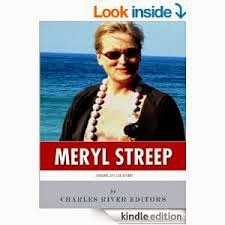 I always liked Meryl Streep as an actor. She is so versatile yet appears natural in every role she plays. And, she has a quiet dignity to boot. The short biography I read showed how incredibly professional she is. If you believe the book, Meryl Streep's personal life has been largely free of controversy as she has, unlike most film stars, managed to keep her personal and professional lives in two different compartments. As a result, the book has very little "juice" and would have been shunned by any Indian film publication!
Meena Kumari By Vinod Mehta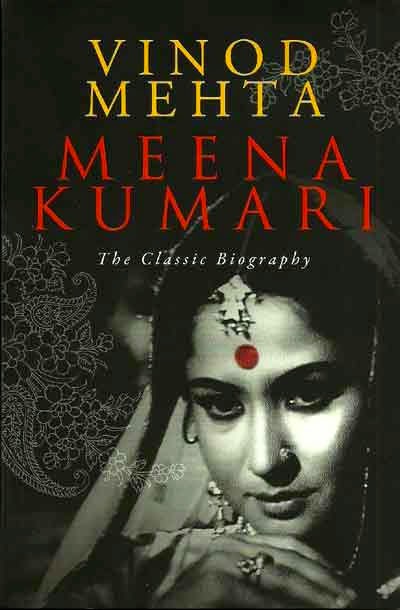 Meena Kumari's short yet tempestuous life is, in that sense, much more "interesting." But all credit to Vinod Mehta for a sensitive yet apparently honest portrayal of her life. I was never a great fan of Meena Kumari, and she died before I started seeing Hindi films, but I got interested in reading this book because when I read Vinod Mehta's memoirs, he mentioned that this was his first book as a rookie journalist in Mumbai. Vinod has succeeded in building a compelling picture of the difficult circumstances in which Meena Kumari grew up and worked, of the pulls and pressures she faced from her poor family and her much older and possessive husband, Kamal Amrohi. In the process, he also talks about the Hindi film industry in the late 1950s and 1960s, the big studios and iconic directors. Looking back, those seem like much simpler times!
Three Public Figures in Different Fields – Nariman, Urwick and Attkinson
Before Memory Fades by Fali Nariman
My grandfather was a lawyer. Sometimes, while working on a complicated case, he would explain his arguments to me hoping that if I could understand the arguments, they would be clear to the judge as well. As a result, I developed an early interest in the law.
Earlier this year, I read Zia Mody's concise yet insightful look at ten judgements that have impacted India in a big way. Fali Nariman's memoirs complement this book and add much more in terms of the relationship between the executive and the judiciary, between politicians and lawyers, and between legal luminaries and juniors at the bar. I particularly liked the parts about the excellent training he received as a young lawyer in Bombay, and the challenges and dilemmas he faced in representing Union Carbide in the Gas Tragedy case. I guess lawyers have to be good at managing contradictions, at compartmentalizing things, as they sometimes have to support apparently conflicting perspectives in different cases.
Lyndall Urwick: Management Pioneer by Edward Brech, Andrew Thomson, and John F. Wilson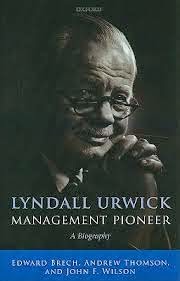 I hadn't heard of Lyndall Urwick until I attended the Pan-IIM World Management Conference at IIM Kozhikode last month. One of the speakers, John Wilson, mentioned his name during his talk. It turns out that Wilson is the co-author of a book on Urwick, the pioneer of the scientific management movement in the UK. Urwick came from a business-owning family, but was shaped by his experience in the first World War, and became an evangelist of scientific management practices.
"Evangelist" is the right term to describe Urwick for he seems to have been undeterred in giving literally hundreds of talks, and writing a similar number of articles on his favourite theme. Though scientific management is usually associated with efficiency and productivity, Urwick had a larger canvas that included organization design and a humanitarian approach to the management of people. Like all pioneers, he faced several difficulties in getting his thoughts accepted, and the reception of his ideas in certain quarters was not helped by his direct speaking. In fact, his contributions were appreciated more in the United States than in his home country!
Overall, I was most impressed by Urwick's commitment to his theme and the tireless persistence with which he pursued it over his lifetime. Reading this book made me wonder whether we had similar unsung proponents of management in India. From whatever I have read, the management movement in India, if it can be called that, started after independence and picked up steam in the 1960s thanks to people like Kamaladevi Chattopadhyaya, Vikram Sarabhai and Ravi Mathai. But some management innovations go back to the early part of the 20thcentury when the Tatas experimented with both efficiency improvements and welfare-oriented people practices (like limiting the work day to 8 hours). While many histories of Indian business exist, such as Dwijendra Tripathi's wonderful books, I must look harder to see whether someone has written a history of management thought in India. If not, here is a great opportunity!
Stonewalled By Sharyl Attkinson
I found Sharyl Attkinson's Stonewalled from the New York Times bestsellers list. Attkinson is a formidable journalist with an impressive list of awards to her credit. Investigative reporting is her forte. Stonewalled is all about how she became disillusioned with, and finally left, CBS News as the network channel thwarted her efforts to pursue investigative stories that would show the Obama administration in a poor light. Attkinson provides plenty of evidence to show that the predominantly "liberal" media establishment applies different standards to the coverage of Republican and Democratic presidents. But most alarming about her story is the extent to which the US government is willing to go to track and monitor someone they perceive as inimical to their interests. Quite an amazing story, fascinating, yet scary at the same time. Big Brother is watching!
More Next Week
But, the most fascinating books I read on my Kindle so far all track parallel lives. I'll write about these next week: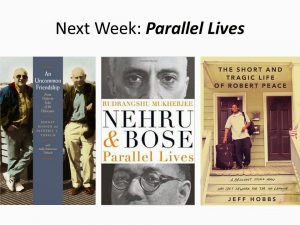 Rishikesha Krishnan