"At Flipkart, Ideas are preferred over Processes" – Raman Arora, IIFT Alumnus – Flipkart Star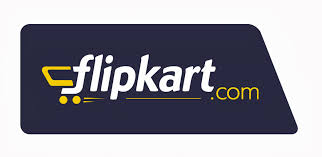 We are happy to inaugurate the Flipkart Stars series. Flipkart has generated considerable interest and curiosity among B school grads. As seen in the recent InsideIIM Recruitment Survey 2014, Flipkart came out as one  of the top five recruiters in the Technology domain, across all categories of respondents including MBA aspirants, current MBA students and alumni. It is also the highest ranked Indian firm and in many cases, the only Indian firm in the top five.
We thought it would be great to do a series on top-notch MBA alumni from elite B schools working at Flipkart. It would give our readers an idea of what business roles at Flipkart are all about – from Online Marketing, to Product Management and Strategic Alliances etc. Thus was born the Flipkart Stars series, in collaboration with Flipkart. In the Flipkart Stars series, we would be doing a series of interviews with B School alumni with stellar profiles, to find out what kind of careers are possible, and what kind of work people can look forward to when they join Flipkart.
We start the Flipkart Stars series with Raman Arora, Alumnus – IIFT Delhi.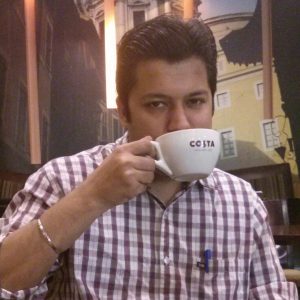 About Raman (in his own words)
I'm Raman Arora, a graduate of IIFT Delhi and currently developing products for customer delight at Flipkart. I am a native of Agra and have stayed across multiple cities in India from far south in Trivandrum to our heartland Indore to our capital Delhi. In professional life, I love exchanging and developing new ideas. On the personal front, I have delved into poetry writing and reading both fiction and non fiction.
The Interview
How do you help Flipkart and its customers?
I started as management trainee in the online marketing team. This stint provided me exposure across Social Media, Email Marketing & Mobile Marketing. My charter was to drive repeats with online marketing campaigns focused on customer relevance.
Of late, I have moved into a product management role. At Flipkart, product management is about creating scalable platforms which power a superb customer experience by leveraging technology and data.
I've worked on multiple projects over the last 18 months spanning analytics, campaign management, personalisation, system intelligence & more. The kind of exposure Flipkart provides in the various helps us grow as individuals, and and it really broadens your perspective. We get to know every function in our company. Within 18 months I got a cross functional understanding of processes – Finance, Marketing, Supply Chain, Merchandising, Product Management & more. To be honest, Flipkart gives opportunities to explore, learn & grow instead of being bound by job descriptions. And I never joined with that expectation of 9 to 5 job. I thought it would be an exciting & dynamic place to work at. That's how it turned out to be.
What do you like most about your current role at Flipkart
In product management – in technology there is no dearth of possibilities. Every day is a challenge for us – to leverage technology and data to give the best experience to our customers. Shopping is not just about stumbling upon a product to buy  – it is about the entire experience for the customer from discovering the right product, and for us about identifying the right products customers need, and then the delivery– the whole experience. The challenge is how to ensure using technology that there's a personalized touch to the experience. Each day we're trying to figure new things. And every week we tend to discover – a small feature, which, if we make, gives us great results, in terms of customer experience and customer satisfaction. The discovery of that one feature which generates the customer delight – I think that's the most exciting part.
What do you like most about the company and the culture at Flipkart?
The best thing that I find is that at Flipkart the people are approachable. The people here are open to your opinions, and they encourage us to try out new things. I can walk up to anybody, even the Vice President. I remember at a time I was just four months into the organization, I was working on campaign management. I walked up to my VP and presented an idea for a campaign I wanted to try out. He asked me to spell out the reason and the expectations from this campaign.  I gave him the reasons – he gave me a few suggestions and gave me the go ahead. The big thing was that I was given the freedom to try it out and drive it end-to-end. And the next day it was one of the most successful campaigns in the year for the channel. To be honest, even if the campaign was not successful, I'd have been motivated to treat that as a stepping stone to success.
In terms of ownership at work, as long as I have a strong reason and data to back up my plan, leadership and managers are open to listen and guide me to take it to successful completion. It's an open culture and people are connect with each other across teams very frequently.
Unlike other organisations where teams and processes are very structured, and work gets clogged up with bureaucratic processes, at Flipkart, ideas for customer experience are welcome with processes being means to fulfil them. That's the best part about the company.
Tell us about your background – walk us through your background and career and journey into Flipkart
I was born and brought up in Agra, pursued engineering in Information & Technology at Noida. Thereafter, I worked for six months with TCS, and then got admission to IIFT Delhi for Maters in Business Administration. I feel the 2 years at IIFT were had some of the defining moments in my life especially my leadership stint as a placement co-ordinator. The exposure provided at IIFT was great and it built up the foundation in my personality to cope up with the fast paced dynamic environment at Flipkart. After spending two years there I got selected to Flipkart through campus interview.
Apart from work, I've been quite interested in writing. I used to write articles for the school magazine, at college I started a Facebook page where I used to write poetry. Now the writing has taken a backseat and have started reading of late with ebooks being a new addition to my reading habits thanks to Flipkart.
Can you describe your interview with Flipkart?
The focus was on fundamental questions – why e-commerce, why Flipkart, why marketing, key strengths and quite a few questions around my summer internship. As the interview progressed, there were questions related to actual Flipkart scenarios and not hypothetical use cases. I think they were more interested in understanding the personality of the candidate, what kind of person I am, were there any challenges I faced in my college life, how I tackled them, and so on.
Now when I shadow hiring managers in campus placement, I see that we are very clear about the fact that it's a very fast paced environment out here. We're just looking for people who can think on their feet, and who are able to face pressure, who are able to stay calm in a very dynamic environment, and react positively to these changes. Even today our interviews are more around knowing the personality of the candidate.
We're not interested in qualities in isolation – great academic record or great sports achievements. We are looking for a rounded personality, someone who can think on his feet, and come up with innovative solutions. To be honest, in my last 18 months, the problems I've seen and tried to solve, the answers do not exist on the internet. You cannot google and find out the answers. In India, e-commerce is new. We are solving problems that most of the others have not faced so far. Studying about what e-commerce players are doing in other countries also does not help, because the context and the market dynamics are different. It's more about experimenting, brainstorming, looking at the data and coming up with the solution. Sometimes that solution fails. The idea is not that you don't make mistakes. The idea is to learn from mistakes and keep on improving.
Now this is not something that is taught in schools. You have to learn these things from your environment. So I think that is something that Flipkart helps you in acquiring this as a skill set. Hence, we're looking for someone who will fit and excel in a dynamic environment.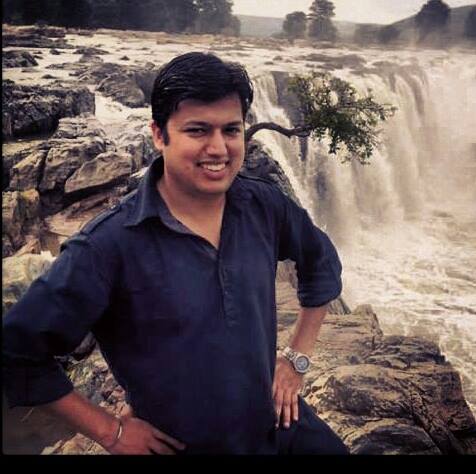 Three qualities that a product manager must have
Vision – a product manager would know where this product/platform is leading to. He needs to have foresight, and look at where the platform will be one year later. The feedback that I get from the customer and the business teams will be constrained to a one-month time-frame. That does not help in the evolution of the platform. You should be able to anticipate what kind of requirements and customer problems are likely to come up in the future. That long term thinking and vision is crucial.
Second – deep & analytical thinking. Before a product is made, we need to make a product requirement document. This document covers all possible scenarios– even edge cases. It requires deep planning & data analytics to visualize such scenarios. There are people who are thinkers, while there are others who are on-the-spot decision makers. The product management role is for thinkers, and planners. It is a role that is very active during planning phase. The implications of a wrong product at Flipkart are huge. It can lead to a lot of losses for the business, and a very bad customer experience.
The third part is stakeholder management. A product will impact a lot of stakeholders  – the marketing team, the engineering team, the merchandizers, business operations, the finance team etc. There is a vision for the product to which all stakeholders need to be aligned. You might have differences of opinion, but you have to have a similar plan – in principle agreements
What is your message to people currently in MBA wanting to work with Flipkart
Being in B school you get a lot of exposure – industry exposure and academics. Be involved in the rigour of the B school. Instead of just learning from the books, I would say the most you can learn is from peers, by brainstorming, by discussing on various topics, by attending conferences that keep happening on B schools, asking relevant questions from industry stalwarts during these interactions.
It's not just knowledge that recruiters are looking for, it's a perspective. A perspective is best developed when you discuss with your peers, your seniors and your professors. When you are in a B school you have the opportunity to discuss and debate over any point, and it does not hurt you much even if you are wrong. When you move into industry, if you are not able to discuss and debate over topics, then it hurts you very badly – your performance as an employee will take a hit. So 2 years at a b-school are a great opportunity to develop different skills, from a personality point of view.
In terms of preparing for interview and GDs – follow online blogs and forums – that's where the knowledge on e-commerce really is. Secondly, you need to have an opinion. If you are interested in Flipkart, the person must be actively following and be an active user of e-commerce websites. He should have a view on navigation flows, how to simplify and eliminate steps from a process, and be able to give a fresh perspective.
—–
Flipkart Star Series has been created in collaboration with Flipkart.
Interview Experiences – Flipkart