5 Reasons Why You Should Appear For CAT 2019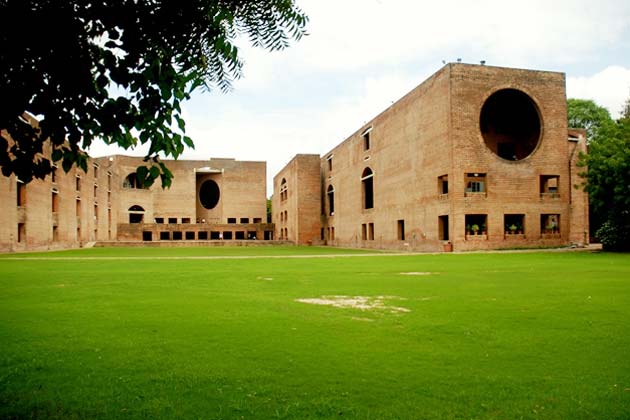 On November 26th 2018, 2.41 lakh candidates attempted CAT 2018, and in April 2019, only the top 10% will make it to the top-10 management institutes in the country. So what is the hype around the exam all about? Should you attempt CAT 2019? If yes, what do you stand to get out of months and months of preparation and hard work?
Here are 5 reasons why CAT 2019 may be an exam worth giving.
1. Gateway to IIMs
The Indian Institutes of Management are the top management institutes of the country, and the oldest 6 IIMs – IIM Ahmedabad, IIM Bangalore, IIM Calcutta, IIM Lucknow, IIM Indore and IIM Kozhikode – are the dream business schools for all CAT aspirants.
At an IIM, you are likely to get:
The highest standards of learning

: Everyone at a top IIM – be it faculty or your peers – contributes to your learning and overall development as a professional. The faculty are PhD. holders with an immense amount of knowledge, while your peers will be the creme-de-la-creme of students and working professionals in India.
---
Exposure to top brands

: From summer internships at industry leaders like Unilever, Google, Goldman Sachs, McKinsey, Amazon etc., to a chance to get placed in Indian and global market leaders, IIMs give you a chance to work with the best.
---
Attractive pay packages

: While placement reports at business schools may be highly inflated, the placements provided by the top institutes can still be a huge jump from your CTC as an undergraduate.
---
Interaction with business magnates, country heads and industry achievers

: Does the Prime Minister of Canada come to your institute for a guest lecture? He does at IIM Ahmedabad! At an IIM, you will get a chance to listen to and interact with leaders in all spheres of life from whom you can learn key management lessons.
Even if you don't make it to the old IIMs, the second generation IIMs are the fastest growing management institutes of the country, with more and more recruiters looking to hire from these highly reputed institutes. Getting into even a new IIM can be a life-changing opportunity.
2. Gateway to other top management institutes
IIMs are not the only top management institutes in India. Various others such as MDI Gurgaon, Faculty of Management Studies Delhi, SPJIMR Mumbai, JBIMS Mumbai, NITIE Mumbai, SJMSoM Mumbai, IMI New Delhi, IMT Ghaziabad, MICA Ahmedabad etc. offer competitive placements to their students and are considered to be elite business schools.
Even if you don't make it to an IIM next year, there are various other doors that CAT 2019 will open up for you, should you appear for the exam.
Take a look at the top-50 most desirable business schools of India.
3. Not as tough as you might think
While different MBA portals and coaching centres will hype up CAT as an insurmountable obstacle that requires you to split the atom, the exam is not as tough as everyone makes it out to be.
Although it would be incorrect to say that the syllabus comes out of 10th and 12th textbooks, the CAT syllabus tests only your basic logical and computation skills. Having said that, the level of questions is not easy but with regular practice, one can get a 95+%ile score in the exam. All that is required is for you to:
Practice consistently

– If you want to ace CAT 2019, there can be no room for fluctuation in your preparation efforts. You have to prepare day-in-day-out for just 3-4 hours in order to fully understand concepts and etch them in your mind.
---
Stay motivated

– This is the key element to cracking CAT 2019. Initially, all aspirants are driven to prepare hard and do well. However, mid-preparation, most of this enthusiasm fizzles out, and it starts to seem like a burden to prepare for the exam. It is essential that you remain motivated at all times and do not get intimidated by all the competition around you – everyone is in the same boat as you.
---
Have a clear goal

– What is it that CAT 2019 will bring to your life? Why is it that you took the decision to appear for this exam? How can an MBA from a top institute help you? Take mental notes of answers to these questions and remember them till the time you appear for CAT 2019.
'IIM mein ghusna hai toh ghusna hai' – should be your daily mantra.
---
Manage time well

– If you're appearing for CAT 2019, you're probably in the age bracket of 20-24, and are either in your final year of college or have been working. This means that you will be spending a minimum of 8 hours at work or at college, giving you approximately 3-4 hours every day to prepare for the exam. For the entirety of 2019, life will be a careful balance between work and studies. Create a detailed schedule and stick to it – it's the only way you won't feel burnt out after just 2-3 months into your preparation.
---
Test yourself

– Mock tests are the key to cracking CAT – take this as the gospel truth, etch it into your bedroom wall and never forget it. From the month of May, start appearing for sectional tests and full-length mock tests. Remember – mock tests are not about your percentiles but about all the questions you got wrong. Carefully analyse each test, or it won't mean anything; even if you appear for 1000 mock tests.
4. Access to phenomenal career opportunities
Once you have cleared CAT 2019 and join an MBA batch of 2020-2022, you will get a chance to work with the top organisations not just in India, but across the globe. Once you enter the final placements season in 2021, imagine sitting for an interview with Mahindra & Mahindra, Aditya Birla Group, The Boston Consulting Group, Bank of America Merril Lynch, Google, Tata Administrative Services, Hindustan Unilever, Bain & Company, Nestle, RB, Procter & Gamble etc.
Only an exam like CAT can give you an opportunity to even get exposure to these recruiters since they cherry-pick only the best candidates from the best schools for their organisation.
If you clear CAT 2019, your professional life and career prospects can improve manifolds.
5. Overall learning and development
CAT is not just about what you get at the end of the exam season but about the skills you develop even while preparing for the exam. Here's how:
CAT as an exam requires above-average logical reasoning across all three sections. This kind of reasoning comes after months of practice, which develops your overall problem-solving ability.
---
You learn time management skills, and your mental endurance and focus increases as you balance different components of your life while preparing for the exam.
---
As you delve deeper into the CAT and MBA world, you will connect with fellow aspirants with the same goals as you: getting into a top business school. These are networking opportunities and your fellow aspirants can go a long way in helping you prepare for an exam like CAT.
CAT 2018 didn't work out for a lot of MBA aspirants.
But is it worth taking CAT once again? What are the pros and cons of taking CAT once more? If you do decide to take CAT, what should you change about your strategy for CAT 2019?
Find the answers to all these questions in this Ultimate Guide For CAT Re-Takers.