A lot of students believe that students who are working are at a disadvantage. Which to some extent is true. The disadvantages for a working professional with regards to CAT preparation are:
Sometimes the work hours are horrendous and students find it difficult to find time. At these times unless you are really motivated with regards to CAT it will be difficult to continue with CAT preparation. One option in these cases is to take a break 2 to 3 months before the CAT exam to devote time to CAT. If you get a sabbatical leave from office then nothing like it.
If the work hours are erratic, then the preparation also could turn out to be erratic. This may not be great for CAT preparation and the student could lose sight of his preparation.
Working people could find difficult to connect with other students for group preparation because of lack of time. This could lower the effectiveness of preparation.
But I feel it is an advantage to work when you are preparing for CAT, as long as you are able to devote 3 hours a day for preparation.
Doing a job helps in the following manner:
It gives you 'work experience'. This helps to garner additional marks when you apply to colleges. A break could sometimes be difficult to defend in the interview.
A working professional will have a proper schedule vis-a-vis a person at home. He will have only some fixed hours in a day to study, and hence his preparation is generally more structured and regular. A person who is not working is easily distracted and unless he is really motivated or pursues some hobby he would find it difficult to be regular. Understand CAT is not something which you can prepare throughout the day.
It helps psychologically as well in the exam. CAT does not become a do or die exam and hence a working person is generally more relaxed with regards to pressure in the exam as compared to a student who has taken a break.
How should a working professional study for CAT:
Break your study hours into morning and evening. If you are a night person (one who likes to study at night) then give 1 hour in the morning and 2 hours in the night for your preparation. You can give little extra hours during the weekend for preparation.
Use whatever time you have during your office hours or travelling time for CAT preparation. Some of the things that can be done are reading, mental calculations, solving puzzles, etc. So even a short break of 5 to 10 minutes can be used for one of these activities.
--------------------
About the Author: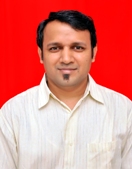 Patrick D'souza
CAT 07, 09, 16 - 100%ile
CAT15 - 99.99%ile
CAT 08, 11, 14 - 99.98%ile