When Dreams Become Reality – A Peek Into Life At IIM Ranchi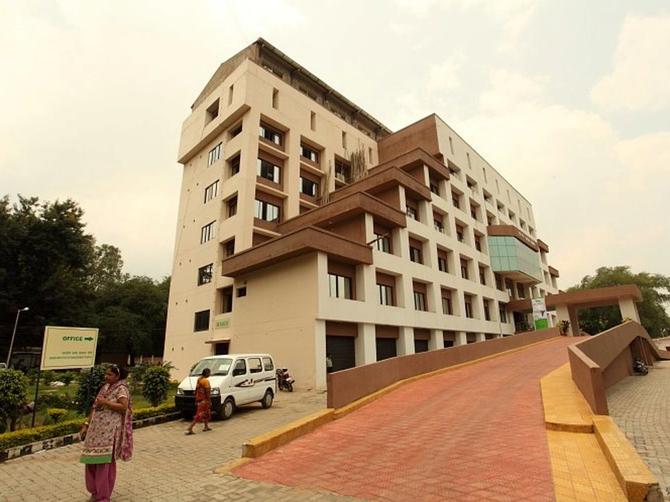 "Stop!"
As it slowed down to a halt, she quickly boarded the bus that was to go to her hostel campus and settled down in one of the few spaces available. She leaned her head back and closed her eyes as the bus navigated itself through the traffic, honking furiously at vehicles that came in its way. Time seems to slow down here, she thought, wondering how her life in the past, from the teeming student population to the active nightlife and even the reckless traffic, was a stark contrast to the relaxed pace of life in Ranchi.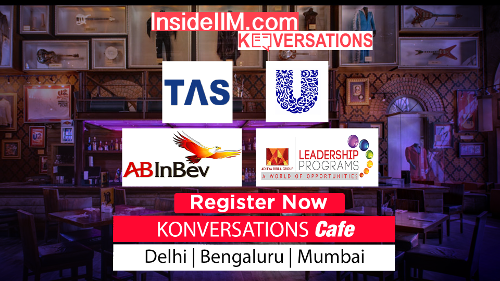 It all started on that fine morning in April, when she sat in front of a panel of three smiling people. She had finished their written test- it had something to do with deciding which was more problematic, corruption or terrorism- and now they wanted to know more about her. The man to her right was particularly keen on knowing how she would be able to adapt to new places and environments. After preparing for several interviews, armed with current affairs, a thorough study of her past work and subjects, etc., this seemed like a breeze. She left the interview that day, with lightness in her heart, and a quiet confidence that she would secure admission in this prestigious institute.
If only she knew.
Fast forward three months later, and she would never have imagined that the quickest, and probably the most expensive way to lose her weight would be to join a B-school. For most of the population, the end of a working day would ideally mean an evening of relaxation, where one would unwind with friends, catch up on life and go out for parties. Not here. The hostel is where the actual work starts. It's where people eat, sleep, hustle and repeat. It's the place where people are thrown together in assignments, activities, presentations, clubs, committees, competitions, with each one having tight deadlines which have to be maintained with a religious fervour. Like they say, deadlines are sacrosanct. That did not mean that no one had their share of fun. Step out of your room, and you would see midnight birthday celebrations in the common areas, people chilling in the cafeteria or the Food Plaza downstairs, late night parties in rooms, the hubbub before festivals like AGON and RUSH, with milling crowds and free exchange of ideas and thoughts.
Her thoughts then drifted to her academics, the real reason she wanted to be here. After all, the college is the premier IIM in the country to offer a specialized course for Human Resources. A gruelling course outline, subjects taught by some of the best visiting faculty from reputed schools like XLRI, IIM C, IIM I and NITIE, challenging project work, intensive workshops, all were factors that made her pick this over any of the other B-schools she secured admission into. And that too in her preferred domain: HR. Before she came here, she had wanted to make use of every living minute of her time in IIM R. Staying in hostel changed all that. Since assignments take up all the time, actually taking time out to open a marketing book by Kotler or those articles on strategy by Michael Porter seemed like a distant dream that only gets worked on, during the eve of an examination or a quiz. And then those 'Gyan' sessions. What was the sorcery behind them, she never knew, but attending just one of them felt like a terabyte download in her memory that lasted just long enough for her to attempt her tests the next day. She seemed to have lost track of her experiences here, for eight months felt like a lifetime worth of memories, of laughter and tears, of celebration and mourning, of love and hate, of grit and resignation.
Yes. She has become a different person now. From someone who made calls every day to her parents, to someone whose parents had to ask for an appointment to call her. From someone who was unsure of her real strengths, to someone who is willing to participate with all the rigour expected from a person of her calibre. From someone who had trust issues with people, to someone who found some real friends who were unwavering in their support of her. Nothing surprised her anymore. Like Stephen Hawking once said, "Intelligence is the ability to adapt to change", and undertaking this course has helped her imbibe that message in body and in spirit. She felt that a future in a business full of disruptions, where people managers act as trendsetters and employee champions in future organizations, this agility would be a necessary weapon in her arsenal.
"Wake up. We've arrived."
She rubbed her eyes to the sight of the giant gate to her sprawling hostel complex. Back to the grind, she thought, as she reached for her backpack and got down from the bus with a smile on her face.
– Ashwathy Menon