'I worked with CEO Sachin Bansal 2 weeks after joining Flipkart' – Sunny Paul Purkayastha – Flipkart Star and XLRI alumnus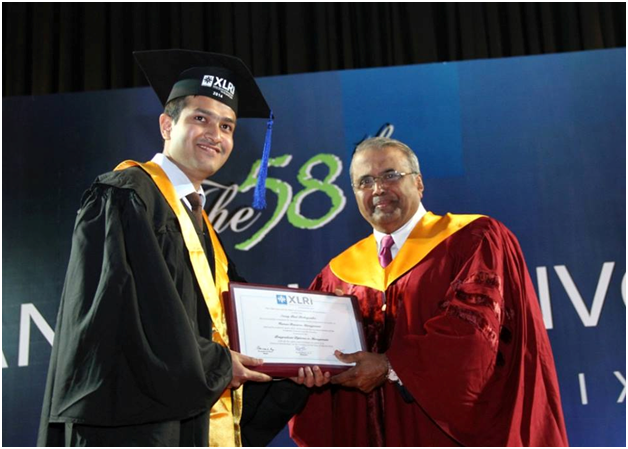 Flipkart has generated considerable interest and curiosity among B school grads. As seen in the recent InsideIIM Recruitment Survey 2014, Flipkart came out as one  of the top five recruiters in the Technology domain, across all categories of respondents including MBA aspirants, current MBA students and alumni. It is also the highest ranked Indian firm and in many cases, the only Indian firm in the top five.
Continuing our Flipkart Star series, after meeting stars from NMIMS (Ishleen), IIFT (Raman),  MDI Gurgaon (Ravi), Aayushi Joshi (IIM Lucknow) we meet Sunny Paul Purkayastha – an alumnus from XLRI Jamshedpur. He is in one of the most important domains of Human Resource and has done some very interesting work at Flipkart so far. Let's hear more from him.
1) How are you helping Flipkart be the best company to work for :-)? What do you do at Flipkart?
I am helping Flipkart to be the best company to work for in my own small way by working on initiatives which will ensure that people are more productive and it is an employee friendly workplace across levels. This reflects in the assignments which I have taken up so far, be it in revamping the Hiring Process of Delivery Personnel or the setting up the Hiring Process of Seniors Managers and above across Flipkart Supply Chain based on a Behavioral Competency Framework.
I strongly believe that one should only work on projects that have a business impact and Flipkart provides ample choice in the range of projects that one can work on. I fortunately had the choice to decide which projects to take up so far and consequently have been driven enough to deliver the best in those projects. As part of those projects, I had the chance to redefine a lot of existing processes or set up new ones, which has itself been a lot of experiential learning. In a nutshell, I have had an amazing time in the last one year in terms of the exposure and responsibilities that I have been entrusted with. It is indeed very different from most organizations in terms of culture and the opportunities it provides early on.
2) What is the role of the Human Resource department in an e-commerce company like Flipkart? Do you think subjects like Organizational Behaviour and HR are given lesser importance by most MBA students?
HR in an organization like Flipkart can add a lot of value by driving forward initiatives and pro-actively setting up new processes. Unlike a lot of other established organizations, there is a lot of scope to work on partnering with Business in true sense and solve business problems that require HR interventions.
In HR at Flipkart, like other departments, there is a lot of freedom to take up newer projects and work on them independently, of course provided you can justify your decisions and add value to the organization. That has been a major reason as to why I have enjoyed my stay at Flipkart so far immensely.
Also, in Flipkart HR too, there is lot of opportunity to come up with new ideas, implement and drive them instead of merely executing SOPs and tried and tested ideas most of the time.
Regarding the importance given to subjects like OB & HR in any B school, I believe importance has a strong correlation to one's interest in that domain. While some of the concepts in OB/HR have applicability in real life scenarios, most of  real life work isn't driven by theories and jargons, hence it's up to the individual to take his/her own call.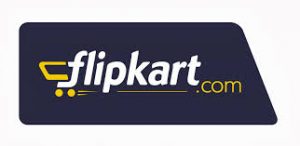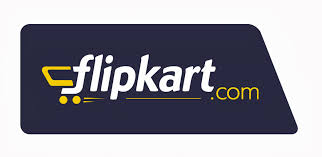 3) How was your experience working on the hiring process of delivery personnel? What are the common challenges that recruiters face?
I have had an amazing experience working on the assignment where we are trying to relook at the hiring process of our delivery personnel in terms of learning and engagement. It had a steep learning curve and required some innovative problem solving; hence it was fun to work on. The challenges in this process are manifold but primarily the recruiters have a short window of time to fill the positions given the tremendous growth we have witnessed in the last few years. This combined with the nature of volume hiring implies that the lead time is considerably less when compared to a normal hiring process.
Another major challenge is to ensure that you need to have a consistency in the quality of hires across various regions as the delivery personnel are a customer touch point for the organization and have a major impact on the high levels of customer experience that we strive to provide.
Also, ensuring that the background verification processes of these hires is up to date and the filters are in place to prevent any such misses which could lead to negative experience for the customer was a new learning for me, especially since I had no prior experience working with the supply chain/Operations teams.
4) How should students vying for a role in a company like Flipkart prepare?
Given that the e-commerce industry itself is going through such a rapid pace of growth and expansion, it becomes imperative that one should be flexible in adapting to new situations and challenges. It is almost a norm that one needs to be innovative in suggesting and implementing solutions to problems.
Being at Flipkart would also require a high degree of ownership and a constant bias for action in whatever assignment you are working on as here almost everything is needed almost as of yesterday. Flipkart also requires individuals to be collaborative as there are people from extremely diverse backgrounds and sectors ranging from Technology to Retail to Operations and all have unique styles of functioning.
But most importantly, the candidate needs to look at every problem and hence the proposed solution from a customer centric angle. For Flipkart, customer centricity is a major focus and one of the values that is non-negotiable.
In terms of technical/functional preparation, being aware of the challenges that e-commerce as an industry is facing and having an idea about them is important. Since this is a relatively new industry, lot of processes are either being reworked or newly shaped, hence awareness and having a perspective around things helps.
In short, a problem solving attitude and a keenness to own up and drive things is a key attribute if you wish to excel here.
5) How does the 2 yrs of XLRI help you in your current role apart from the fact that it helped you land this dream opportunity 🙂 ?
 Apart from the obvious learning on the functional aspects during MBA, I had an exposure to a diverse peer group at XL, be it background, experience or outlook. I firmly believe that learning from one's peers can add a lot of value to anyone's stay at a B school, besides the regular classroom learning.
Being at XL, I also did some work for the XL Alumni Chapter over 2 years, where in my inherent interest to network more with folks was fulfilled. It was a delightful opportunity to connect with professionals from across the spectrum and varying in experience from 5 to 50 years and finding out how they had excelled in their careers, albeit with varying approaches.
And of course, I made some very good friends who are a great help whenever I need to bounce around any idea that I am stuck with and need some viewpoints on.
6) Tell us about your most memorable day/moment/event at Flipkart so far
Working at Flipkart has been indeed fun and I can say this without any element of hyperbole. I am genuinely impressed with the opportunities it provides in a non-hierarchical manner.
So, my most memorable moment was when 2 weeks into Flipkart, I got to interact with the founder and CEO, Sachin Bansal while working on my first project. It involved organizing a session with Sachin for the Management Trainees who had just joined us, for them to get to hear about Flipkart from the horse's mouth indeed. As part of this, I took him through the Bootcamp induction program that we had organized for the Management Trainees and how his session would add lot of value to the same. I was also able to seek his views on how we could improve the program for the Management Trainees. Hence, it was an experience to cherish for me.
———–
We are doing a series on top-notch MBA alumni from elite B schools working at Flipkart. It would give our readers an idea of what business roles at Flipkart are all about – from Online Marketing, to Product Management and Strategic Alliances etc. Thus was born the Flipkart Stars series, in collaboration with Flipkart. In the Flipkart Stars series, we would be doing a series of interviews with B School alumni with stellar profiles, to find out what kind of careers are possible, and what kind of work people can look forward to when they join Flipkart.
Follow the Flipkart Stars series here
Interview Experiences – Flipkart