Uncategorized
Service Gap analysis: How to cook a romantic meal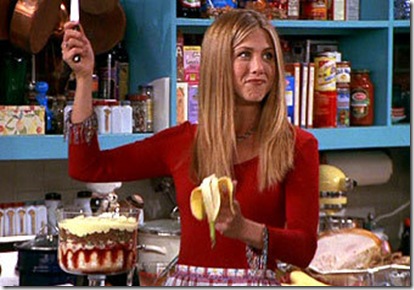 There comes a day in all relationships, when you decide to do something that you always were excited to try but also scared. What if it hurts? What if it's not what I expected? Do I have to fake pleasure?
Yes cooking a romantic meal can be quite an ordeal for everyone involved, the cook and the hapless person who is the guinea pig in the experiment. Things can be simpler if expectations are set straight. But often, we decide to do something crazy. Like that one time, after watching Masterchef Australia you decided to cook aubergine mashed with fresh cilantro, chili pepper, onion and mustard oil and cooked over charcoal. But in the process you forgot, he hates baingan ka bharta!
Fret not, cause like the most caption obvious name for a food channel (Food Food), I too have a very simple and seemingly obvious solution on how to cook a romantic meal.  *drum roll* Use Gap Analysis!'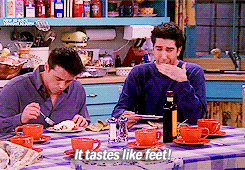 What is Gap Analysis
Gap Analysis is essentially trying to understand the difference between expected service and perceived service. And to try and align expectations of both parties, so that all is well in the world. In services marketing, there is a gap model that we use to identify the different gaps and which can be a cause of dissonance.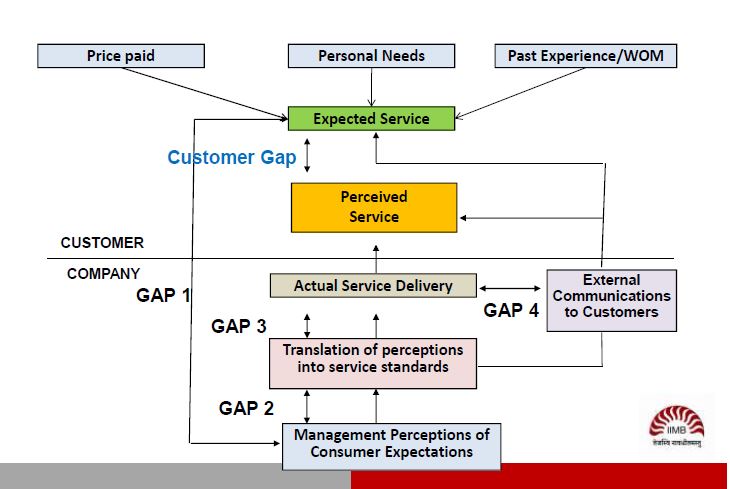 Real life application: Cooking a romantic meal
 Gap 1: Customer expectations vs management perception of customer expectations.
Boyfriend calls girlfriend, tell he is cooking her favourite dish tonight. Girlfriend is all excited thinking that finally the chicken pasta she had been craving the entire week, would be her's! She goes expectantly only to find that the boyfriend has cooked risotto. Which she does like. But is definitely not her favourite dish.  Lesson #1 –  Get a clear understanding of the expectations
Gap 2: Management perception of customer expectations vs Translation of perception into standards
The boyfriend perceives that the girlfriend's favourite dish is chicken pasta. He gets all excited and spends the next 3 hours slaving over it, between gulps of beer. He adds lots of cheese and butter and makes into this thick, creamy white sauce pasta. The only problem is the girlfriend likes pasta with minimal cheese and prefers a more subtle taste. Kaboom! Lesson #2  – Understand what the customer values in the product
Gap 3: Translation of perception into standards vs Actual service delivery
So right you know the kind of pasta she likes, what ingredients to use and not use. But for all the love in the world, you can't actually cook it properly. This most have experienced at some point in time. For example, I knew if I studied that one chapter diligently I would do well in the exam. But cometh the day, and it's the biggest failure since Jacky Bhagnani's acting career. Lesson #3 – Perfect your craft and be sure that you can provide the value
Gap 4: Actual service delivery vs External communication to consumers
The girlfriend arrives at home and the boyfriend all excited with his escapades in the kitchen, proudly declares that if this pasta was on Masterchef Australia, it would obliterate the competition and win the Bharat Ratna for him. She is all excited and takes a spoonful. What follows is the biggest disappointment since Abhishek Bachchan. Lesson #4 Manage consumer expectations. Don't oversell.
So kids, using the gap model for service quality, you can cook up the most romantic, the best Michelin starred meal for your loved one. Wait you thought there would be actual cooking lesson? Guess I didn't manage your expectations properly. Back to the book it is for me then.
Read the entire article here: http://www.iimb2me.com/marketing/how-to-cook-a-romantic-meal-gap-analysis/
Kunal Pawar
never again just tonight, okay i love playing football...support Chelsea,uncomplicated...ppl think i m confused....i know what i want from life, i..love reading......u have to enjoy living cause if arent happy then it beats the very purpose of living............. "I often think he is the only one of us who's achieved immortality. I don't mean in the sense of fame, and I don't mean that he won't die someday. But he's living it. I think he is what the conception really means. You know how people long to be eternal. But they die with every day that passes. When you meet them, they are not what you met last. In any given hour, they kill some part of themselves. They change, they deny, they contradict - and they call it growth. At the end, there's nothing left, nothing unreversed or unbetrayed, as if there had never been an entity, only a succession of adjectives fading in and out on an unformed mass. How do they expect a permanence which they never held for a single moment?"-Ayn rand> the fountainhead.... "How can I brace myself for razor blades on whips When everything with meaning is shattered, broken screaming I could pray and trick with a double tongue, but the only fool here's me I choose the way to go, but the road won't set me free" - Poets of the fall hate fake fans who jump onto the bandwagon, i don't like 9 out of 10 people i meet but i like to think that my friends are special, i don't like to show my emotions too much, most people think me to be arrogant n snobbish but what the heck.....love spouting proverbs whenever i can