Grenoble Graduate School of Business is the international business school within Grenoble Ecole de Management, one of the few business schools worldwide to have achieved triple accreditation from AMBA, AACSB and EQUIS.
GGSB is regularly ranked by the international press among the best European business schools, especially for its international and intercultural programs.
The mission of our institution is to accompany corporate performance by providing the knowledge, skills and talent to meet the economic challenges of today and tomorrow.
Through our capacity to innovate and the continuous improvement of our intellectual contributions, Grenoble Ecole de Management seeks to promote expertise in management of technology and innovation, entrepreneurship and responsible business practices.
Our international activities seek to respond to corporate recruitment needs, to develop talent, to promote faculty development and to give our students a multicultural dimension.
The Global Management Challenge simulation is one of the highlights of the MBA core courses in Grenoble. Every year, thousands of participants from over 40 countries compete in the GMC to create the most successful virtual company in the world, making it the largest international event based on business simulations. In 2014, a team of MBA students from Grenoble Graduate School of Business (GGSB) finished 3rd in the French final of the Global Management Challenge (GMC) - the world's largest strategic management competition. The 3rd place winners' team is named SMARTACUS and is composed of Jean Dumond (French), Rana Moussa (Canadian), Matthieu Huet (French), Brendan Pogue (Canadian) and Xiaoting Kou (Chinese).
Grenoble Graduate School of Business has been ranked 27th in the Financial Times European Business Schools Ranking.
[caption id="attachment_36908" align="aligncenter" width="554"]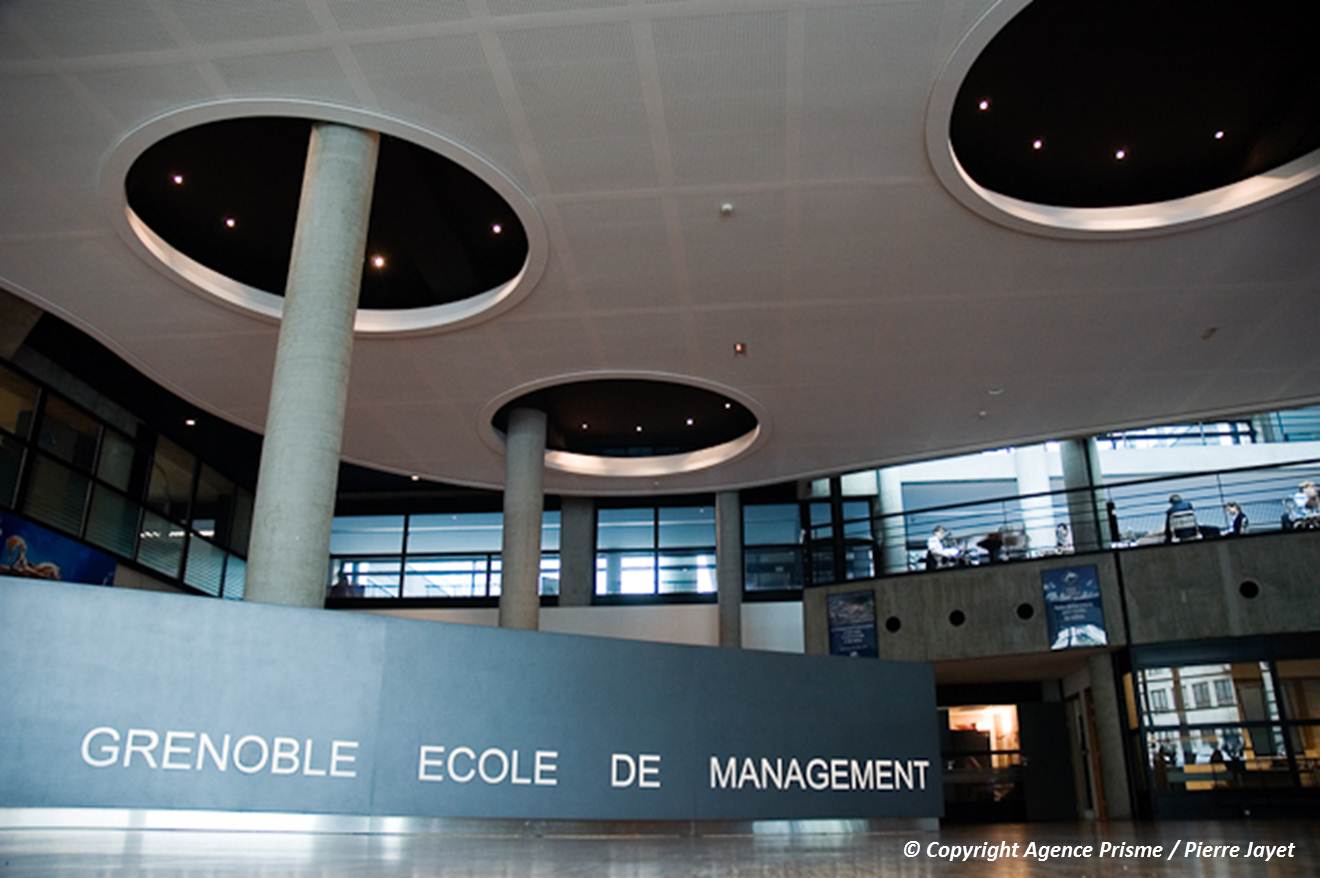 Grenoble Graduate School of Business[/caption]