Uncategorized
Have an Idea to Encourage Celebration of 'Great Sex'? Get your MBA funded by Reckitt Benckiser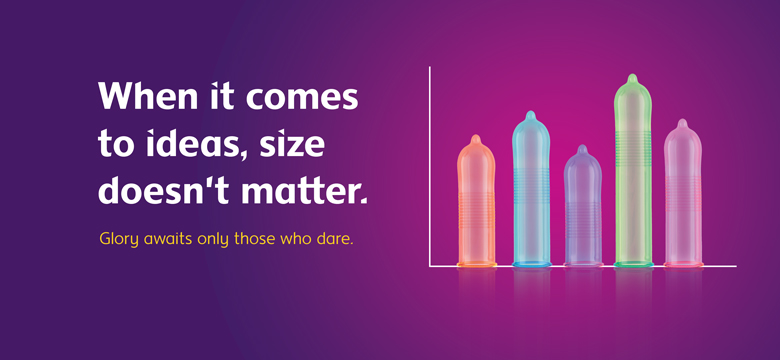 Participate in the Durex Challenge 2014. Win and your degree is on Reckitt Benckiser. Register here. It is open to aspirants as well as current students of top schools in India.
(Take the 2014 InsideIIM Recruitment Survey here)
RB Mavericks Case Challenge invites entries from the brightest and smartest brains across Business and Graduate Schools in India to solve a real life business challenge on Durex, the global leader in sexual wellbeing category.
India is the 2nd most populated country; with the age of the first sexual experience is progressively coming down, yet sex is still considered taboo. Advertising condoms still remains a challenge and buying one is still a secret mission for every shopper!
For 80 years, Durex has been bringing pleasure to the world and is the globally recognized as the market leader. The brand Durex is associated with "Great Sex" and believes that great sex moves you. Globally, campaigns like the great sex experiment, fundawear and turn off to turn on have inspired great sex!! In India recently, we've initiated a nationwide dialogue with the viral #DoTheRex campaign with Ranveer encouraging the youth to celebrate Great sex.
Watch the problem come alive in this video
To participate, register here
(Take the 2014 InsideIIM Recruitment Survey here)
Get inspired and turn us on with your ideas on how you will initiate an inspiring conversation with the youth, encouraging them to celebrate Great Sex the Durex way!! Here's what we want from you!
Q1) Inspire us with your big idea?
Q2) What is the consumer insight behind it?
Q3) Convince us why it will change consumer behaviour?
Q4) How you'll make it come alive across touch points? Mind you, no TV led campaigns.
To participate, register here. Take the 2014 InsideIIM Recruitment Survey here
(This is a promoted feature post. InsideIIM.com is helping Reckitt Benckiser get the best minds in India to participate)