icons of IIM Indore- Janani Rajagopalan- The Entrepreneur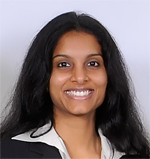 Janani is a graduate from St. Stephens College, Delhi. Before starting her journey at IIM Indore, she had conceptualized and started an organization called 2FormStudio at New Delhi. After successfully running the venture for 2 years she decided to further hone her skills at IIM Indore.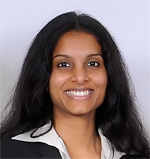 Tell me something about your background.
Though I was born in Chennai, I have lived in Chennai, Delhi, Saudi Arabia and Dubai, travelling with my parents. The constant travel has made me resilient and make best from whatever I do.
Since class 6th, I have never stayed in the same school for more than a year due to my father's workplace demands. In class 5th, when I came back to India, I could not keep up with the new languages and academic pressure. Till then, I was a class topper all along. Abroad, grading criteria gave more weightage to extracurricular activities and communication skills. You didn't have to mug up and therefore it took me time to figure out and adjust to the academic pressure in India. However, I had brilliant teachers who helped me and over the next two year I started doing well. By class 9th I gave my Gulf boards in Dubai and I also received top rank in the Gulf Math Olympiad. That helped me re-gain confidence. The success continued into 12th class right upto my graduation when I topped college. I have become what I am today because of the exposure and change I learned to handle as a child.
I graduated from St. Stephens. I had always been interested in arts and science; therefore, along with my graduation I did a diploma in design and animation and went on to work with an ad-agency.
What led you to start your own venture?
After working for 6 months in Grey Worldwide, I realized I could not put forward my creativity in the project I was asked to work on, as it was very restrictive. So I decided to experiment with other forms of creativity. As I was good with presentations and branding communication, I redesigned my portfolio for an architectural background. I worked on a couple of freelance projects, and that's when I started working with a Swiss NGO on a project that mapped Tsunami hit areas in Tamil Nadu. I covered Nagapattinam and Karaikal; these were the two areas that had been worst affected. We mapped the entire area and came up with 3D models and stitched those onto real time maps to help future rescue operations.
In another project, I worked with the Delhi Municipal Corporation, on an ambitious project to modify Old Delhi by making a grand corridor from Red Fort to Jama Masjid. We worked on the simulations which after featuring in the media, led to wide spread protest and was later scrapped.
After this, I started working for an architectural firm speaicalizing in retail architecture. I worked on the designs and presentations for LG, Sony and Canon showrooms. That's where I learnt the nuances of architectural design and drawings, their execution and how retail space planning is done. With these experiences I moved on to work for another prominent architect who does retail, institutional and residential architecture. There I got a broader horizon and got the opportunity to work on the design of several prominent residences in Lutyen's Delhi. My boss allowed me complete independence with respect to the work I was handling.
From there on I decided to start working on my own. The companies I had worked with agreed to outsource all the work I handled to my company.
What led you to ISB, Hyderabad?
I started 2FormStudio with a like-minded architect. Though we were handling numerous accounts by then, there was no organizational structure and we were not clear as to where we were headed. I felt the need for some formal training as creativity alone was not helping. So I applied for a three month entrepreneurship program at ISB Hyderabad. It was brilliant and I totally loved it. After that, my partner and I decided to invest all of our money into the business and we got new infrastructure and hired new people. That is when we started 'running' the business. All the work I did that year made me even more determined to do a full-fledged management course.
What was your strength during your work?
I was doing what I loved the most. All my previous employers were keen on continue to work with me even after I stopped working as part of their company. The confidence they placed in me helped me understand my strengths and sustain even when the business wasn't doing great.
One thing in the past that you would like to change
I would have loved to study architecture, but I don't feel bad about it. I don't find any point going back again and doing it now. I am enjoying the experience at IIM Indore. I like marketing, organizational behavior and economics. There is a lot I still need to learn and I am convinced that I want to establish for myself a successful career in corporate after IIM.
What are your major learnings at IIM Indore?
When you do an MBA, you learn to be more resilient, to stand up and manage things even when you don't have peers or family support to guide you. An MBA institute is the best place not to make friends alone, but to network.
As told to Barleen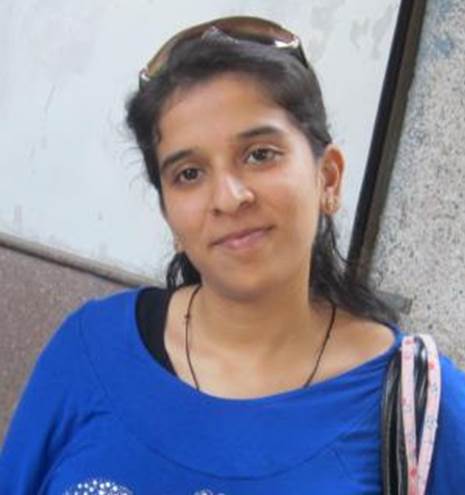 Barleen Kaur is currently pursuing her first year PGDM at IIM Indore (Class of 2015). She did her B.Tech degree from GGS Indraprastha University in Computer Science and Engineering and worked as a training manager at a consulting company and also started a coaching center. She has a strong affinity for writing and is an avid orator.
Read everything about IIM Indore here
Read all Stories by Barleen Kaur here