If IPL Teams Were IIM Students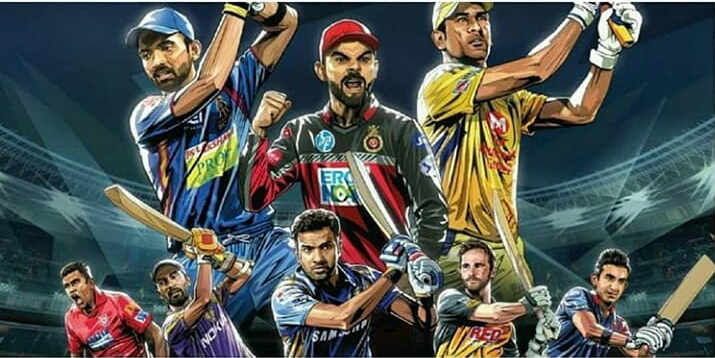 It is the month of April and the IPL is back with a bang. Will CSK win it again this time or will Delhi Capitals spring a surprise? Doesn't matter; after all cricket is the real winner, right? So with cricket fever plaguing everyone, let us see how these teams would behave, IF they were in a B-school.
Chennai Superkings – The perennial genius. He somehow manages to come in the top 5% of the batch always. He has more work experience than the others and hence he is able to contribute more in class participation. People view his age as a negative attribute but he brushes that aside by constantly performing well. Some people say he has contacts with the Placecom but he vehemently denies it. He is in the official college band, where he plays the whistle.
Mumbai Indians – Coming from a very rich background, his mother keeps visiting him every other week. He has been inconsistent; topping the institute for a couple of terms, but performing dreadfully in the others. He is lazy initially, scoring less but makes up for it in the later part of the term. He is also a member of the Social Service Group of the college. Some say he can buy the college whenever he wants to.
Pune Warriors – He was rusticated from the institute after he had a fight with the Director of the college. During his stay, he tried to learn the tricks of the trade from the ex-best student of the college, Dada. However, he could never live up to the expectations of his family.
Royal Challengers Bangalore – He is the back-bencher of the class. Some say he is extremely talented and gifted, but keeps under-performing. He keeps getting into fights with teachers and staff. Even though he is brilliant in finance, his performance in strategy pulls him down. Contrary to the mentor's advice to focus on strategy, he keeps focussing on finance only. He is a member of the PR Cell of the college mainly because he manages to have a good public image despite his shortcomings.
Delhi Capitals – He recently changed his name on the recommendation of his Pandit. He is not very popular in school. He is consistently ranked in the lower half of the batch. He is immature and known to spend money frivolously.
Kolkata Knight Riders – He is a member of the Cultural Committee of the college. He has connections with the right people and ensures every college fest gets some good star performances. He has topped the exam in a couple of terms and has been consistent over the last few years. He is also famous for insulting the ex-head boy of the college. As expected, he got the highest package during placement season. However, he is still best-known best for his performance on the first day of college.
Rajasthan Royals – He is neither from IIT nor from BITS, yet managed to top the institute the first term. Suddenly he became extremely popular. However, he was unable to handle fame. His performance kept dropping and to maintain his image, he had to resort to unfair means. Finally, he was suspended for some time. Even though his father teaches ETHICS in the college, he could not protect his son from bad influence.
Sunrisers Hyderabad – He was the last person to get admission in college. Thanks to Deccan Chargers exiting the college due to inability to pay the fees, the wait list moved and he got in. However he has been extremely consistent ever since.
Kings XI Punjab – He was one of the most popular boys in school. However, his performances never matched the high standards set by the school. People still befriend him because his farmhouse is very beautiful. A lot of expectations have been raised since he became best friends with the coolest guy in college, Chris Gayle.
I think this time too, CSK will come first in the exams. What do you think?
Akshaykumar Sirsalewala
Akshaykumar Sirsalewala is a Chartered Accountant and has cleared all levels of CFA and FRM. He is currently a student of IIM Kozhikode 2018-2020 batch, where he is pursuing MBA finance. When he is not studying, he is either guiding young minds or writing on Quora for CA aspirants.