IIM Calcutta PGPEX Helpline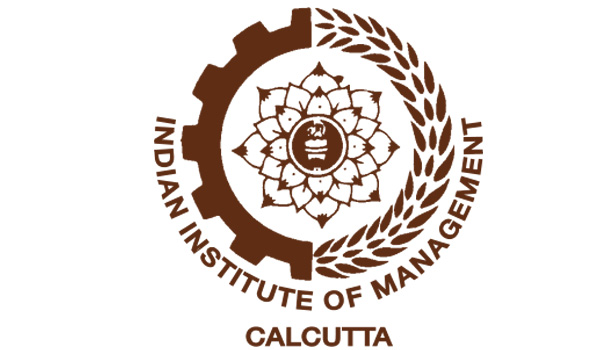 Over the last few months, we have been peppered with queries about the one year residential Executive PGP programmes at the IIMs. We have finally decided that EPGP students at the IIMs would be the ones best placed to answer them. We are delighted to announce that IIM C is on board. You can get your queries answered by (Rajgopal Iyengar and Anindya Bhattacharjee), students of the IIM Calcutta PGPEX programme, Class of 2013.  Later on, a new team from the Class of 2014 will take over to answer your queries.
We have kicked off the helpline with a series of FAQs – these have been answered by the IIM Calcutta PGPEX student team. You can ask your questions in the comments section, and rest assured that the student team will respond to your queries.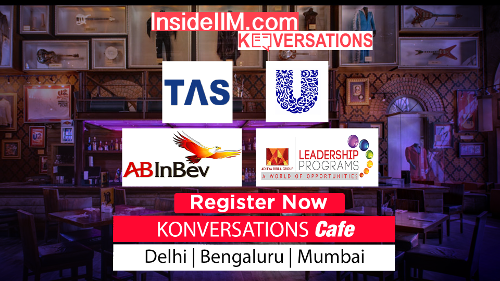 Helpline rules:
Avoid school comparison. You can ask anything and everything about the PGPEX programme at IIM C. You can ask career related questions too.  Please do not ask questions about other programmes on this forum.

 Abusive posts and any other form of spam will not be tolerated.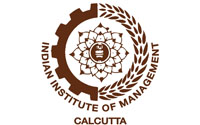 Over to Team PGPEX – IIMC: Rajgopal Iyengar and Anindya Bhattacharjee.
Prelude
:  We would like to thank the InsideIIM team for helping candidates interested in the IIMC-PGPEX program with all the required information.  Both me & Anindya from PGPEX 2012-2013 batch have tried to capture the information to the best of our knowledge. We would recommend interested candidates to visit the IIMC – PGPEX program website for the latest up to date information:
http://programslive.iimcal.ac.in/pgpex
What are all the preliminary requirements for applying to the IIM C PGPEx course?
To apply for the program candidate should possess minimally 5 years of professional experience and a valid GMAT score (i.e. taken within last 36 months of application date).
Interested candidates are required to fill an online application form that includes:
Statement of purpose
Educational Qualification*
Job description*
Couple of work experience related essays that help candidates demonstrate their leadership skills to the institute.
One generic essay to demonstrate additional skill or talent outside the job or educational qualification.
Recommendation letter from two colleagues holding senior managerial position.
Score of any one of the English language proficiency tests: TOEFL, TWE, IELTS (Only for students who had non English medium of instruction).
*Students are required to upload the educational qualification transcripts, job experience proof and GMAT score sheet before submitting the online application form.
a) Are all of the above requirements mandatory?
Yes.
b) What is the minimum and the average GMAT score of the participants?
There is no minimum GMAT score required for application. GMAT score is just one of the parameters in the overall selection. Participants will be selected based on their overall score computed using GMAT score, academic background and level, professional experience, personal interview, statement of purpose, leadership essays and recommendation letters.
What is the total student intake of the batch?
Sanctioned batch strength is 50. The batch size varies across years because it depends on the pool of candidates applying for the course. IIMC PGPEX selection committee will offer candidature only to students who meet the stringent selection criteria.  In 2012-2013 the batch size was 42.
What are the total fees? Are there any scholarships?
Programme fess is 18,00,000/- (Eighteen Lakh Rupees)*. The programme fee includes tuition fees, cost of study material, accommodation and cost of study tours organised by IIMC. Airfare, visa and medical insurance charges for overseas study tours will be borne by the Institute. However, students will have to bear the expenses for food, personal travel, electricity, cable TV, other utility and any other expenses of personal nature during their stay in the campus or abroad.
* Fees are subject to change at the discretion of the Institute's management. Hence students are recommended to visit IIMC official website (http://programslive.iimcal.ac.in/fees-structure) for latest fee structure.
What is the profile of the batch in PGPEX (Gender,Background, Work Experience) ?
PGBatch profile of PGPEX varies every year based on the pool of students applying for the course. The IIMC PGPEX selection committee puts a conscious effort in selecting candidates from diverse industrial backgrounds and across experience bands. The selection of a candidate is based on multiple dimensions and not primarily on GMAT score.
Refer the following link for details of PGPEX 2012 & 2013 batch composition:
http://programslive.iimcal.ac.in/batch-profile-2013-0
http://programslive.iimcal.ac.in/pgpex-batch-profile
Could you give some details about international exposure?
Participants will be required to undertake an international study tour or a project in India (with international component) as a part of the curriculum for a period not exceeding four weeks*. The travel expenses which include airfare and medical insurance will be borne by the Institute. All other expenses including visa, food, personal and miscellaneous expenses are to be borne by the participants.
* IIMC PGPEX committee is planning to change the duration and nature of International Immersion. However Official information on the modified duration is not available with us.
Refer the following link for up-to-date information:
http://programslive.iimcal.ac.in/pgpex
How does the PGPEX placement process work?  Can you give a brief overview of the roles offered and the type of companies that hire?
Placements are student driven (facilitated by the institute), as is the case with the PGP program as well. Students elect a placement committee that works under the guidance of the Placement chair and office and acts as a liaison with the industry recruiters. The recruitments begin in the month of December and may continue till March (as opposed to a few days of concentrated placements). Every visiting company has its own criteria and process of selection but usually candidates are screened through multiple interviews and occasionally a preliminary test/group discussion.
The positioning for the PGPEX students is middle to senior level management roles in the various functions such as sales, marketing, operations etc. Students are also hired for company-wide leadership programs and consulting roles.
For a detailed data on placements and past recruiters, please visit: http://programslive.iimcal.ac.in/placement-statistics
 In terms of course curriculum and course structure, how is PGPEX different from PGP?
PGPEX is a rigorous one-year course divided into 7 academic terms with more than 800 contact hours of classroom discussions, 48 courses which include 18 electives spanning all management disciplines. There is some academic overlap with the PGP program, but in the interest of time, most of the focus is on advanced concepts and applications of concepts rather than basics. This is due to the fact that the students with substantial work experience are expected to have a certain level of understanding of business and management already.
For the same reason the class discussions and out-of-class interactions with the professors and other students also form an important part of the learning experience.
There is extensive scope for students to learn from CEOs/Senior leaders from the business arena through dedicated interfacing sessions organized for them throughout the year.
PGPEX is a general management program that does not offer any formal specialization. However, students can use terms 4, 5 and 6 to opt for electives relevant to their area of interest.
For more information please visit: http://programslive.iimcal.ac.in/learning-experience
Are the infrastructure and facilities on par with/better than the infrastructure for PGP students?
PGPEX students share exactly the same academic infrastructure and facilities with the PGP students. Moreover, since the batch size is small, it is easier to get personalized attention in matters ranging from placements to administrative assistance.
Will I be part of a vibrant student community?
Does the PGPEX community have a student body similar to PGP?Does the community organize business fest/ cultural fest/ sports fest of its own? Are there formal opportunities to interact with the PGP students?
Yes, PGPEX students are an equal part of the vibrant student community at Joka comprising the PGP, PGPEX and Doctoral students.
PGPEX has representation in the students' council along with the PGP students. Apart from this, PGPEX students also participate in various student clubs and activities.
PGPEX students organize "Lattice" – an annual business symposium every year. More details here: http://www.latticeiimc.in/
All the student activities and clubs provide ample opportunities for interaction between the PGPEX, PGP and FP students.
The IIM Calcutta Executive PGP FAQs page can be found here
Readers can leave their queries in the comments section, they will be answered by the PGPEx Team of IIM C.
In case you wish to access the InsideIIM Helpline for PGP aspirants, run in collaboration with IIM A, C, L, I, K, click here.