IIM Lucknow Interview Experience | Mousom Datta | Verdict: Converted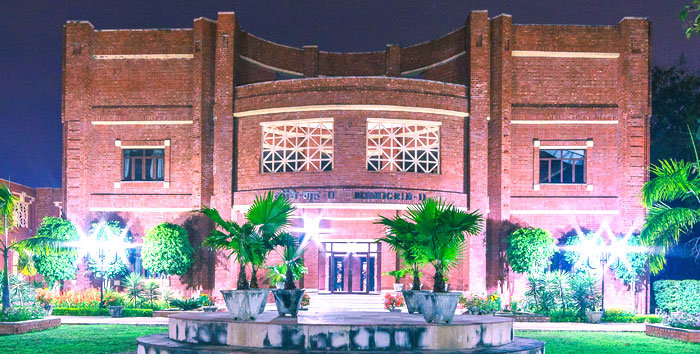 Date: 4/4/2018
Venue: Hotel Kellinworth, Kolkata
————————————————————————————-
I was very nervous at the start of the day as usual but kept on telling myself everything will go on well.
I reached the venue at 10 am and we were asked to appear for the WAT.
————————————————————————————-
Then the PI process started. I was 5th in the panel.
I knocked at the entry door and asked, "May I please come in".
Remember to do this. This small thing matters a lot
The panelist said Yes.
I entered, greeted them Good Morning with a smile (It was 11 am).
They greeted me. We exchanged a smile and asked me to sit down.
I was very comfortable with this as I had given a lot of mock PI's.
There were two panellists both male, Middle-aged. Let's call them P1 and P2.
P1 had sensed the fact that I went to a coaching Centre and prepared well.
P1: Tell us which coaching Centre you went to
P2 cuts in:  Don't try to bluff us because by the way you entered and greeted us, it is quite evident you are well prepared by a coaching Centre*. 
*What is it? CL (Career Launcher) or Times
—————————————————————————————–
Points to Remember
1) Never ever bluff the profs in any interview across all IIM's. These people are the studs of the academic area across India and know a lot more than you may think. It's easy for them to make you look stupid if you try to play smart and deter your confidence for not even that interview, but also other interviews.
2) Speaking the truth has its own unexpected benefits as you will realize by the end of reading this.
——————————————————————————————
Me: Sir I have prepared from CL (There is no point of telling a lie here)
P1: They must have prepared you for other questions in their mock Interviews
Me: Yes, Sir
P1: What questions did they prepare you for?
P2 cuts in as usual: Tell us the questions they asked you in your last Mock Interview
Here was where I got a chance to direct my interview to my strengths.
Me: Sir they asked me about my hobbies and gave me feedback on how I answered those questions.
P1 was obviously expecting questions of the lines of Why MBA?
Why not a job and then MBA? (I am a fresher), etc. I had prepared for this
P1: Did not they prepare you for Why MBA? Why not a job?
Me: Yes, Sir. But in the mocks, they generally asked me about my hobbies.
P1: Okay. So let's see how well are you prepared. Tell us about your hobbies.
My trump card had worked
Me: Watching and learning life lessons from the game of cricket intrigues me
———————————————————————————-
Points to Remember
1) I used my presence of mind to direct the interview towards my hobbies. My mocks were obviously based on Why MBA and those clichéd questions. I used the trick here and the profs went along with it.
2) This may or may not work for you. So use your discretion.
3) Presence of mind always pays off
———————————————————————————-
P1: What recent news in cricket has intrigued you in recent times and what have you learned from it?
Those of you who follow cricket remember that the Sandpaper gate incident happened with the Australian cricket teams
Me: I answered on the sandpaper gate and what I learned from it.
We then had a lengthy conversation on this issue. What is wrong and right in Australian Cricket. Were the bans right or wrong?
Then they asked me about the West Indies Cricket team of 1970 just to test my knowledge and I was able to answer it well.
P1: This is all from my side. If P2 has any question, then he can ask or else you can leave
P2: It was great talking to you. Just give me an honest opinion of Mamata Banerjee as CM
Now I was in trouble because in this type of answers you have to diplomatic and make sure the interviewer does not know whom you support in politics. It is important to be honest but with use your mind while doing so.
I picked up a couple of points in which her government has done well and some in which she did not do well to maintain the balance and be diplomatic.
I was also countered by P2 intentionally. The key fact here is to not give in and logically say your counterpoint. I had confidence in my analysis and stuck to my guns.
At the end, he asked me to leave and the interview was done
I felt quite confident of my chances
———————————————————————————
This article was originally written by,  Mousom.
Mousom is currently in his first year of MBA at IIM Lucknow. He graduated from West Bengal University of Technology, Kolkata majoring in Computer Science and Engineering. He is a fresher hailing from the City of Joy. He loves to code and read sports biographies. He is a passionate reader and also has a taste for music. He has shown his mettle by bagging a summer internship at one of the leading brands, PepsiCo.
Pratik Ranjan
Pratik is an MBA candidate at IIM Lucknow. He is an ardent aspiring marketing strategist. His passion for marketing multiplied multifold post his internship with Unilever, where he was conferred with a PPO. Bitten by the entrepreneurial bug & seized by afflatus to read, write & explore, this twenty-something believes in the power of dreaming with his eyes open. He is a columnist in various newsletters and is up for any discussion that involves the nuances of marketing and strategy. P.S: He's charged by the fuel of caffeine.