IIM Shillong – Beauty At Its Best
I have always known Shillong as a beautiful place. But I never understood how beautiful it is until after I joined IIM Shillong, and to be even more precise, until after November 2017. For a person from tropical Kerala, a shift to Shillong meant changes… change from humid to pleasant, change from rain once in a while to rain all the time and change from paddy fields to mountains. And all those changes manifested themselves in the wonder that struck me when I first saw Shillong and more importantly IIM Shillong. I joined the campus in July and my initial reaction was that "It cannot get better than this". And it just took one November week of cherry blossoms to prove that I was wrong…
To the uninitiated, the last week of October and the first week of November represents a time when nature decides to put a stop to six months of continuous showers and sets the stage for the upcoming chilly winter. Flowers bloom on trees and stay there for a couple of weeks before shedding themselves and going barren for the inter. The IIM Shillong campus is filled with cherry trees, which would fill itself with pink flowers called cherry blossom and gift any student the most beautiful spectacle of his life. To this date, the cherry blossom is the most beautiful thing I have seen in my life.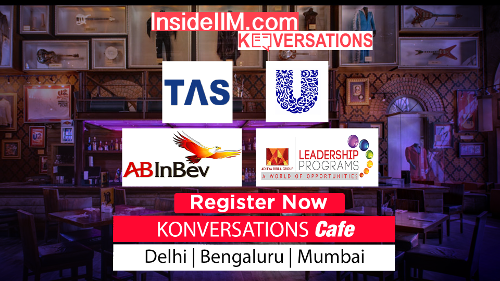 Cherry blossom kicks off with a few light pink flowers on some trees. They are hardly visible then but the locals here spot them and start their festivities. They tell us that cherry blossoms are an enduring metaphor to the ephemeral nature of life, something which is core to Buddhism and something which Shillongers associate with a lot. For them cherry blossoms are symbolic- the transience of the blossoms and its exquisite beauty and volatility are associated with mortality and its graceful acceptance and how destiny and karma cannot be challenged by anyone. Shillongers welcome the blossom by eating, drinking and making merry. Markets get crowded and celebrations go on all day and night.
For outsiders though, the connection is more superficial. People go out for long walks through cherry yards and Facebook feeds are suddenly filled with cherry coloured profile pics. For me personally, cherry blossoms are a time when it gives you immense joy to just look out of the hostel room window and see green mountains with spurts of pink on all of them.
Cherry blossoms are also a reminder that nature is something that we should not take for granted. We could cherish what Mother Nature has given us and we should fight to conserve it. I have always been drawn to the idea of conservation and cherry blossoms give me another budge to that direction. Which is why, if given a chance, I would like to contribute to the ABG Renewables sector.
Pranoy Karun Vijay
PGP 2nd Year
IIM Shillong