IIM Shillong – A Campus In Clouds
When I cracked my CAT and got admission in IIM Shillong, without any second thought, I moved to Shillong. Now, looking back after 1 year, I feel it to be the best decision I made in my life. Trying to escape from a mundane life, I found solace in the North East amidst the beauty of nature.
Just imagine yourself to be surrounded by clouds and lose yourself to the beauty of nature. Wouldn't it be amazing? How else do you think IIM S got its tag line "Campus in the Clouds"? IIM S located in the city of Shillong is surrounded by hills, lakes, waterfalls and best of all, clouds moving around you. Step in here and you will never be ready to leave the place. Don't bother how the rigor of academics' will burden you and heat up your brain, for the weather here will ensure it stay chilled.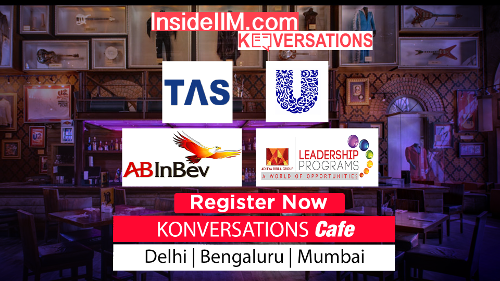 Apart from the strong academics that IIM Shillong imparts in its students and the breath-taking nature it is surrounded by, it gives its students an opportunity to be a part of an inclusive Khasi culture. The north-east has an entirely different culture from mainstream India and students from all over India come to Shillong to join IIM S. The people of Shillong have accepted and treat the students of IIM S and an integral part of their society. I learnt valuable lessons from the classroom and much more valuable lessons from the society of Shillong. The people of this society are so friendly, accommodative, adorable and minimalistic. Their friendliness and lifestyle are contagious and let me warn you, you will be an entirely changed person with a new perspective towards life and your fellow beings after spending 2 years of your life here.
IIM S provides an opportunity to learn from the most qualified & coveted faculty in the country. It gives its students a chance to learn in nature which exhibits its best form. IIM S students experience the joy of learning while losing themselves in the nature. Here in IIM S, the students are imbibed with not only the valuable academic learning, but also with qualities like societal consciousness and social responsibility. This is what makes IIM S unique.
While the internship is about to end, and all the students of other IIM's and other B-Schools were nagging and whining to go back to their respective campuses, only we IIM S students are one who are desperate and can't wait to go back to the campus. So much do we love our Campus in Clouds?
Which ABG company would you want to work for and why?
Being a Finance enthusiast and with a desire to pursue career in Finance domain, I would like to work with Aditya Birla Capital which is the umbrella brand of all the financial services arms of Aditya Birla Group. My prior work experience in the BFSI sector, coupled with the academic learning with focus on Finance subjects made me prefer the Aditya Birla Capital as my preference for workplace.
Chenna Reddy
PGP 2nd Year
IIM Shillong