IIM Shillong – Campus Life Like None Other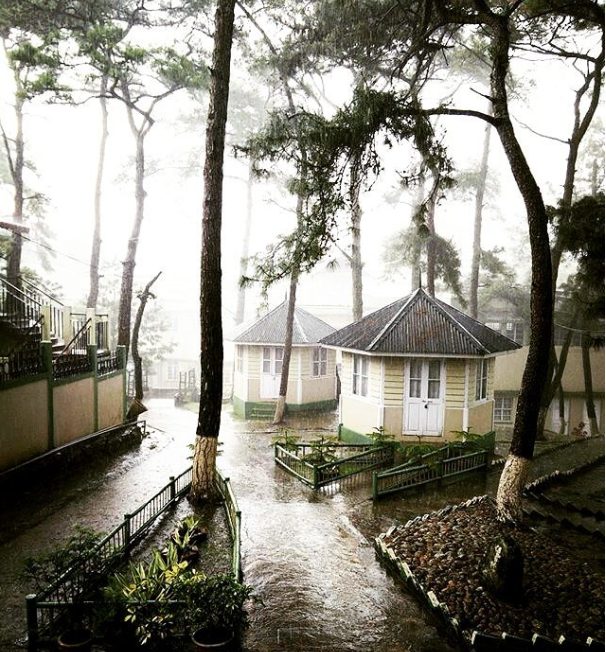 It is always said that it is never about the number of people that surround you but it is about who they are. This is especially true for us in IIM Shillong. Though many people might see this as a problem I believe the best thing that has happened to this college and in my stay here is the only 180 people of us who stay here. TO add on to that the smaller size of our college due to the temporary campus that we reside in right now has also increased the uniqueness of my college as it is quite unique for a college of this stature to have such a small batch strength.
Now to decide whether this uniqueness is actually something to be proud or is it something that that should be hushed down and taken only as a failure. Well I believe it is the former for a number of reasons. One of the biggest part of doing an MBA is to create a network with all the brilliant minds that are studying alongside you as friendships ad connections that are created that not only helps you going forward in your career but also gives you a varied aspect and perspective of doing and solving problems.
Now a small campus with only a limited candidates of 180 people with only 3 section and multiple study groups creates a continuous bonding between the students. The events as well as the problems that take place here are enjoyed as well as felt by the whole batch. We have meeting on problems and issues in which the decision is taken as a part of the full batch face to face and not really just based on a EOI. This creates a bond that not only takes us through all the ups and downs of this college life but also makes us into family and assures that this bond will carry forward even long after the college life is over and create a true and really strong alumni base for our college and that is what will matter going ahead.
To summarize a college like this gives a sense of home with people you truly know and care about even though you are quite far away from your home and I believe that is something to truly make it unique.
Which ABG Company you would like to work for
The company in ABG that I would like to work for is Ultratech Cement. The reason for this is Cements is a very competitive but still a very basic industry. It is something that is needed by all the people of the country sometime or the other. Even though being a very competitive market Ultratech has managed to remain one of the major leader in this through continuous adaption and changes. Such a continuous changing environment with the needs as well as the sentiments of an entire nation in the line is one of the best places to learn and develop into one of the best professionals. This promise of a rich and varied experience is the reason for me choosing this industry.
Sabyasachi Dasgupta
PGP 2nd Year
IIM Shillong