IIM Shillong – Some Of My Crazy Batchmates
As I entered the gates of IIM Shillong, I felt the anxiety yet the excitement to start the most awaited journey of my life. One look at the new surroundings, this place felt like a strange planet with so many aliens residing in it. But in such a short span of time which I have spent here, this place has started feeling like home and every face seems so familiar. I have always appreciated how beautifully diverse humans are, more so in the way they think and behave. With every face comes a set of unique characteristics, so quirky yet so much to look out for. Some of the people I have met here are among the best people I have met in my life. So let me introduce you to some of them….
Mr. Powerhouse: This guy is always full of energy, no matter what the time is. 3 am in the morning or 1 pm in the noon, he will always be shouting at the top of his voice. His energy is so infectious, that he won't even let others feel low in his presence. I always ponder if he drinks some sort of magic potion and, if I could borrow it from him someday how much it would help a sleepy head like me.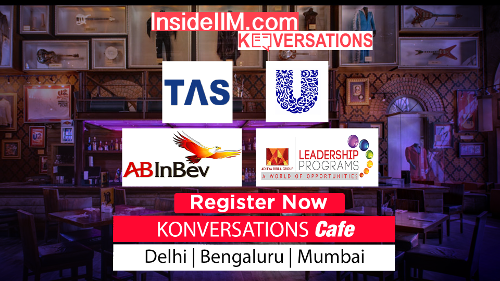 Ms. Studious: She answers all the teachers' questions while you were just trying to comprehend what the teacher just said. Everyone flocks to her after the classes to get their doubts cleared and she helps each one of the mere mortals like us with all her energy. She is often seen in the campus with books in her hand or preaching someone around how academics should be the sole reason of one's existence.
Ms. Shy: She is always seen sitting alone in the mess when people are desperately trying to network with one-another. When people try to gather some marks by doing DCP( Desperate Class Participation, as they say it here), she sits there quietly inspite of knowing the answer. She will always feel underconfident no matter how smart she is.
Mr. Gyaani: This guy is always seen giving some or the other form of "Gyaan" to anyone or everyone around him. This guy has mastered the art of speaking "Generic Faff"( as they call it here; which means things which actually don't carry any meaning). He can speak random things on any topic in this whole wide world, no matter how much he actually knows about it. But the best part is, he actually knows a lot of things about some things and some things about a lot of things.
Everyone here is so different yet so talented that it feels two years is a very short time to learn from them, yet here I am trying my best to absorb as much as possible.
Which ABG company you would want to work for and why?
I would like to work as an analyst in the corporate functions such as economics, strategy, consulting etc in the Aditya Birla Group. ABG would provide me with an ideal opportunity to grow in my career and provide me with a great industry exposure. It is a great company and it would provide me with great exposure in the field I would be working in. The work culture of Aditya Birla Group is great, where I would have immense learning opportunities and there will be diverse opportunities which will be given to me.
Sonalika Rai
PGP 1st Year
IIM Shillong