IIM Shillong – Dreams Do Come True
I was in the second year of my under graduation when I saw the news of Mr. APJ Abdul Kalam's death. The news of his death was flashing on each and every news channel. Kalam sir collapsed and died while giving a speech in Indian Institute of Management Shillong, I was heartbroken. Little did I know, that I will be studying in the same college where Kalam sir used to give speeches, motivate the students and bring a positive change in the lives of students of IIM Shillong. So, how did I end up in being my dream college? Let's explore my journey.
The gateway to any IIM is Common Aptitude Test (CAT). Don't go by its cute name, the journey of CAT is a tedious one. After belling the CAT and acing the group discussions and personal interviews, comes the hardest part – waiting for admission lists. On 11th July 2018 my life took a 180 degree turn as I got a mail from IIM Shillong saying that you have been selected into Post Graduate Programme of IIM Shillong 2018-2020. I was on cloud nine. As a curious student, I started researching about the institute and found some really special facts about this institute that it became my dream college. Want to know what those facts are? Continue with my journey and I am sure IIM Shilling will become your dream campus too.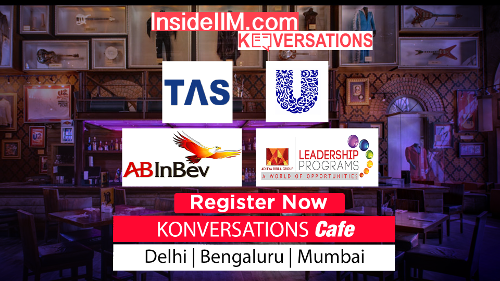 IIM Shillong has a series of initiatives to commemorate the birth anniversary of legendary Dr. APJ Abdul Kalam. One of the initiatives 'Nurturing Minds' which is a teaching programme aimed at coaching underprivileged students. Also, IIM Shillong was started with an aim to become a pioneer in the field of sustainability and it lays special emphasis on sustainability within and without campus, I got to know this when I entered Nongthymmai where the institute is located I could see dustbins installed by IIM Shillong for the community. As soon as I entered the gates of IIM Shillong, I became a responsible citizen towards my country and a responsible human towards mother earth. So if you are an IIM Shillong lover, this is the place for you. The current campus is situated in Shillong, the Scotland of East at the heart of North East where you have ample opportunities of exploring the true nature. The institute starts with an introductory module which grooms you to be a better professional and then a legacy trek with your seniors which prove to be the connecting point and it will give a golden opportunity to form a bond with peers and seniors. After this is over, the Institute organises a one-week sustainability course and one day trek to one of the 215 sacred forests in Meghalaya, to end the sustainability course. It was by far the most beautiful experience of my life.
I would like to join Idea Cellular, commonly referred to as simply Idea among Aditya Birla Group companies. Being a mobile network operator, Idea has many competitors in the market so it will require new and creative marketing strategies to promote and market its new products and services. I want to specialise in Marketing and I think Idea Cellular will give me ample opportunities for my marketing zeal. It is based in Mumbai, Maharashtra and has 216.76 million subscribers and its merger with Vodafone is soon going to be completed in 2019 and that will give a lot of opportunity to a marketing enthusiast like me.
Abhishek Kumar
PGP 1st Year
IIM Shillong