IIM Shillong – Experience During Sustainability Week At IIM Shillong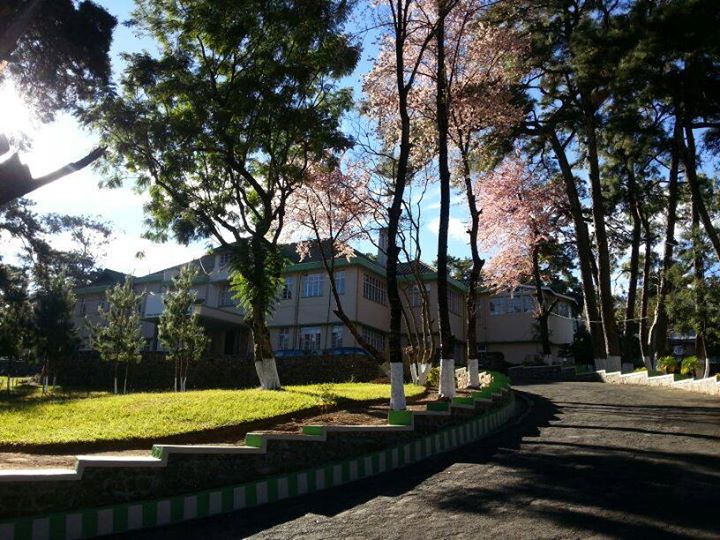 IIM Shillong organizes Sustainability week for the new batch after having the remedial classes. When we first came to know about it, we were thinking how it would be, what would be taught to us in this week and were not very happy about it but it was altogether different and we really enjoyed it. We were having lectures from 9am to 6pm including two tea breaks and a lunch break. We were given assignments on the daily basis and the unique thing was that we had to maintain a learning journal also wherein we wrote about our learnings for the day. Coming back to the assignments, they were not like typical research work assignments. In fact, they included activities, we were asked to make chart papers, and we made the portrait of one of our group mate (all these assignments were to be done as a group activity), even when we didn't know to sketch. We were even asked to display our chart papers on the walls. We did activities related to balloon. We were given toffees and chocolates. In short, we were treated and felt like primary kids. On the second last day of the week, we gave the presentation of all of our assignments. Since all the 180 students were there and were giving their point of view on the same theme, we, for the very first time, experienced the real flavour of peer learning. And that day concluded with the creative expression, wherein we had to role play, sing a song, recite poetry or quote, paint, doodle etc. related to sustainability. It was an awesome experience which we didn't expect from here. And the last day of the week was a long-day trek. We went to see a sacred forest. On that day, we found ourselves in the lap of nature. The cool breeze. The drizzle. The rocky mountains to be climbed upon. Mud in between the trek. Crossing water streams to climb the mountain. We reached a height when clouds were below us. All this experience made our day and gave us long-life memories. And I, personally, feel that this is one of those experiences that we, PGP 18, will always remember and live.
Which ABG company I would want to work for and why?
I would like to work for Aditya Birla Capital Limited. It is one of the largest financial services player of India and the holding company of all the financial service business of ABG. It has wide range of services and hence its presence across life insurance, asset management, private equity, corporate lending, structured finance, project finance, general insurance broking, wealth management, equity, currency and commodity broking, online personal finance management, housing finance, pension fund management and health insurance business. It has been among the top 5 private diversified NBFC in Indian and 4th largest asset Management Company in India. So, I think, the level of learning and exposure across various domains that I will get here will not be anywhere else.
Tanishka Gupta
PGP 1st year
IIM Shillong