IIM Shillong – My First Day
I have always dreamt to be in IIM and become a global leader who can be fearless and give great ideas. When I reached IIM Shillong I am very happy to see my father he was standing proudly. I really feel that time that I grow myself in a positive way and make him proud always. I am very excited about my two years of IIM Shillong with full excitement I reach the mess and first thing was hostel registration where I randomly allotted a room and then I realized that in b-school they did not consider choice and then I went to my room. Looking at the green campus I feel fresh again and I start to unpack my luggage and start organizing cupboard &bed in a perfect manner like my mother used to do because I want everything to be best and then we move towards the mess. The mess area is more crowded than a typical Indian Railway Station. Confused PGP18 can be seen running here and there with no clue where to go and what to do next. I manage to grab a plate and ogle at the food being served in the mess and after that me and my father took a nice walk inside the campus I just quietly observing him that he is sad from inside because the time comes he have to leave me here for next two years I wanted to say many thinks but only three word comes out of my mouth "I LOVE YOU". He left and after that, I met many of my batch mates they are interesting. They cheer all of us. A round of introduction and a few chit chats and this gives rise to a new circle of friend. After that, we rushed to the hall for the meeting with seniors (PGP17) and the meeting last till 3am and after the meeting over I feel that I conquered the Everest and meeting is all about how to handle the rigorous curriculum of IIM Shillong. After that, I come to my room and rests on my bed thinking about how next day will be. New place, new people and two long years to spend. The whole night I think about is my life also revolves around business case study, presentation, assignments and quizzes. But my inner voice speaks"It's going to be amazing but just give your hundred percent".
IIM Shillong has been set up with the vision of providing good quality management education and research in North Eastern region of India. Located in the green contours of North Eastern part of the country. The thing which makes my campus unique is the beside high-quality standard and academic rigor which are considered as the hallmark of an IIM, in IIM Shillong there is also an emphasis on the ever-growing significance of sustainable development in business practices.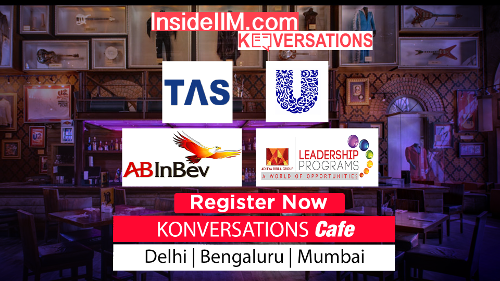 Aditya Birla Group
I would like to work for Aditya Birla Fashion & Retail Limited because I want to become a marketing manager and I think the best opportunity for me to understand customers is in retails. The best choice for me is retail and what is better than a company of Aditya Birla group.
Kirti
PGP 1st Year
IIM Shillong