IIM Shillong – My Friends, My Troublemakers
The first person I want to talk about is Dopinder (changed name). He is not an achiever, not a hardworking personality, not very charming, not a big shot. In short, he does have any desirable qualities in him. But, I am writing about him because he is like a small brother to me. He always comes to me whenever he needs some help or else. He troubles me a lot. To mention a few, I have a small kitchen setup in my room which he uses daily after midnight to cook something because he always feels hungry after twelve. And to talk about assignment submissions, I don't remember a single assignment where he did not come to me for help at the eleventh hour and troubled me. One wouldn't believe (sometimes even I wonder) that many a times I had planned my assignments such that I had enough time at the end to help him in completing this assignment, knowing with enough certainty that he will come to me eventually.
After giving it some thought I realized that never in my life I had been a 'Brother' figure to anyone (except for my siblings). And this feeling was unlike any other thing I experience here. It brings in a lot of discipline to oneself without even realizing and making any efforts.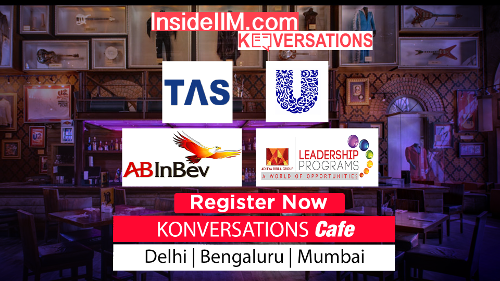 I would also like to talk about a brave soul (Kaustubh), probably the bravest amongst the people I know. He was a friend, a nice person and a kid at heart. We lost him in an unfortunate event when he drowned in a river while successfully saving his cousins life. I would never forget the day when I got the news as it is one of the bad ones.
I was not his best friend, but we were in the gang of guys who would go on a bike trip together. We had developed a good bond on those trips. Whenever we met or passed by each other, we use to plan our next road trip, just for the sake of it, as not all of them were successfully executed. But we had our own bit of fun in planning for those trips. I realized the importance of the time we use to plan those trips now when we don't have him anymore. Even now when we will go out on some trip, we will always be a guy less and the group will never be complete.
One thing I have realized, that during our busy and hectic life, we should take time out for ourselves and just enjoy. Because there is no surety of what will happen tomorrow.
Which ABG company would you like to work for and why?
Aditya Birla Retail Limited
I would be honored to work for Aditya Birla Retail Limited. Before joining this prestigious post-graduation program at IIM Shillong, I had the opportunity to work for IDBI Bank Ltd for almost 2 years. During my tenure at IDBI Bank Ltd I was positioned at a retail branch in an industrial environment. Where I had handled corporate portfolios of some big clients and had worked as product advisor for retail clients. I learnt a great deal during my tenure there and my learnings were further refined when got the opportunity of discovering some nuances for the same at IIM Shillong.
Swabhav Kannoujia
PGP 2nd Year
IIM Shillong