IIM Shillong – An Institute With A Charismatic Persona
Coming out fresh from an undergrad college, everyone desires to get into another beautiful campus for post grad to live that college life and cherish all those beautiful moments again. And so my journey started with preparing for CAT to be a part of one phenomenal business school and also partly to fulfil my above-mentioned desire.
This beautiful journey came to an end after a yearlong prep schedule and I finally landed up in that IIM which has its campus in the clouds. Yes, it is IIM Shillong, the campus with one of the most natural scenic beauty among all others.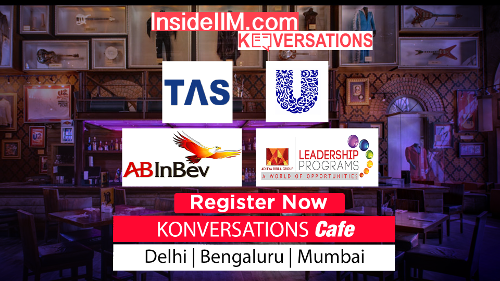 Getting into an IIM is every b-school aspirant's dream and I did convert my dream into reality. I believe my campus to be very unique due to ample reasons. IIM Shillong is not just the only IIM in northeastern India but is also the one and only top-notch b-school in entire northeastern India. Being the one and only b-school in northeast India, IIM Shillong took the responsibility of educationally helping and garnering people in northeast India, teaching them to develop skill sets required in working and doing business, particularly in northeast India.
Another unique thing about my campus is the batch composition. There has never been such a diverse batch ever in the history of IIM Shillong or for that matter any other b-school. Gender inequality, a social evil, but nothing evil in b-schools, is seen everywhere but my campus has female participants approximately 40% of the batch which is much more than anywhere else. Same goes for the academic diversity with engineers comprising of only 60% of the batch and the non-engineers comprising of another diverse set of participants including areas of food technology, fashion technology, animation designer and what not. The range of various age groups adds another stratum to the diversity in my campus. Almost 45% of the batch comprises of participants who are fresh graduates from college and the remaining with a formal work experience ranging from 6 months to 52 months and average work experience of the batch around 15 months.
This campus in clouds really has its own charismatic persona. There is an amazing feeling when you are 1500 m above the ground, between clouds and compete with all other b-schools in rest of India. This is what I feel is unique about my campus and I am truly obliged to be part of this amazing b-school and so look forward to a very competitive and fruitful two years of my life.
Which ABG company would you want to work for and why?
Given an opportunity to work for an ABG company, I would like to go for Aditya Birla Capital Limited. Having an academic background in accounts and finance, subjects like financial management and investment management wooed me to find out its intricacies of how it is applied in the corporate world. ABCL being a renowned financial service provider in the market which has strong presence across incessant services, is the place which can help me in kick-starting my financial career which in turn can help me further dig in towards my interest which I have developed during my undergraduate college.
Rikhabh Das
PGP 1st Year
IIM Shillong