IIM Shillong – Learning To Unlearn
Being Homesick is not a word you'll commonly hear here in IIM Shillong because you feel like you have been part of this world for as long as you can remember.
You step in and it is then that you realize that the vision of this place is arresting to say the least. That you are lucky to be able to call this place your home for the next two years.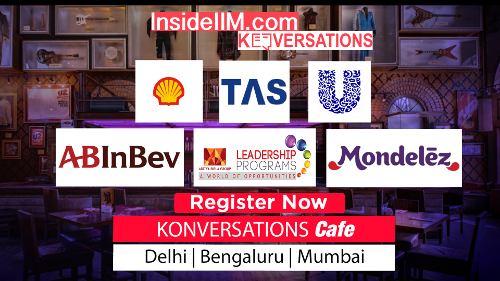 And just when you think that this is it and that it's the most of nature you'll ever encounter.
 You find yourself walking in the forests, climbing hills, discovering stories out of trees, rocks and of course mushrooms.
The legacy trek and Sustainability trek which is part of the "Curriculum" is not something you'll forget anytime soon.
At first, connecting the dots will be difficult. Why the hell would a B-school take you to Trek? How the hell is that supposed to teach us about management?
You trek, make friends, fall a couple of times or more, click pictures-a lot of them and then some more.
You discover places as high as clouds. You look down. And it would be advisable to not contemplate your life choices at this moment.
But it is only when you come back and out of your trance that you understand the beauty of the trek. You understand the value of everything and everyone around you. You value them because you have seen how precious it all is. And that is exactly what Manager's need-valuing the organizations resources, using them optimally and all of this with a touch of sensitivity.
We were taught the most important lesson of all and that is to leave this world a better place than how we found it. Almost everything that IIM Shillong does is in service to this nature that have been serving us from time immemorial.
The root of this inspiration also comes from our visiting faculty Dr. APJ Abdul Kalam who was a source of motivation and awe of each and every student.
Now that we have been a part of this reputed institution for some time now, I can proudly say that there is nothing that IIM Shillong falls short of. In fact, it only adds more value by reminding us that it is important to be the first human before anything. You can a be a great manager but it takes efforts to become a human.
Aditya Birla Group
The Aditya Birla Group company which I would like to be a part of is Aditya Birla Capital as with my background I believe that I would be able to contribute there. Along with that it is one of the fastest growing company in the non-banking and financial services sector and with 91.6% growth in quarterly growth, the potential for further growth is great and I would like to be part of this company while it's making history.
Suchitra Mandal
PGP 1st Year
IIM Shillong