IIM Shillong – The MBA Irony
If MBA were a sport, it would undoubtedly be an individual game.
One hundred and eighty aspirants directly contending with one another to get the best exposure in terms of clubs, committees, placements and overall education. The intensity is amplified in residential campuses where you eat, sleep, and live with your competitors. True, this has been happening since a very long time, even so it does not make the situation any less bizarre.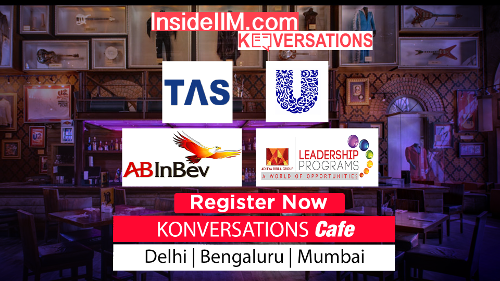 IIM Shillong this year has dared to spread out and induct students from various avenues – fashion technology, food technology, pharmaceutical studies, ocean and naval engineering to name a few – in contradiction to the traditional practice of admitting 80-90% engineers. The batch this time consists of about 50% engineers only; 50% students coming straight out of college with no formal work experience. A brave experiment, one might say. To add to this, the ratio of girls and boys has also been rigorously modified to 2:3, another valiant and welcoming change.
Popular belief follows that engineers are hardwired to face pressure and stress, hence, the rigorous environment in IIMs and other MBA colleges in general. However, with the extent to which attempts have been made to diversify this batch, in my three weeks here, it is very clear to me that should we play this as an individual sport, there will be no winner.
There are stressful days and lighter days, the former obviously being much more in frequency. There are days we can be on our toes all the time, followed by days our body sleeps through four alarms unmoved. Days we miss home are less frequent now, yet they take their toll on our psyche. You need your team here. Period. It's a team game.
The city itself is on our team it seems. The clouds often visit us in our campus and classes lifting our spirits instantly, the nature coaxes us to complement its own beauty, the rainbow mesmerizes us with surprise visits, the rain is a constant companion never making us feel left out, the trees stand tall making us straighten our backs while keeping our head held high and the dirt-free air rejuvenates the body filling us to the brink with its positive energy.
No other place can make one feel the peace of heart and mind and so much at home while being miles away from home.
A big family, a closely-knit team, together we embark on this battle alongside our competitors. To win.
The Aditya Birla Group Company I would love to join
I would like to join Aditya Birla Fashion and Retail Limited.
As a budding manager, I am looking for opportunities to undertake a managerial role. I want to lend my abilities to a place where there is scope for improvement, of expansion, direct quantitative and qualitative impact of managerial decisions.
I wish to be in a position where marketing and human resources are the dominant forces to facilitate change.
My chosen area of work is vast and will give me opportunities I am looking for.
However, I am open to being placed in other areas comprising managerial decision making as well.
Priyam Periwal
PGP 1st Year
IIM shillong