IIM Shillong – The Motley Crew
My story at IIM Shillong did not start the day I entered the campus but two days prior to it, when I reached the home of clouds a.k.a Meghalaya. Soon as I entered the beauty that is Shillong, I was excited more than ever to reach the campus of IIM Shillong.
I couldn't have been more pleasantly surprised. The beautiful campus, my campus, managed to surprise me even after looking at it in pictures a million times. The campus, which is hosted in the royal Mayurbhanj Complex, manages to give off the air of royalty and homeliness all at the same time. And the surprises just kept on coming. I met my classmates. I have never seen a more diverse batch of students coming together and sit for a course as unique as anything else about this college is. I study with a marine engineer as well as a media and animation expert, so the amount of knowledge sharing takes place is amazing. There are representatives from every academic as well as geographical divide.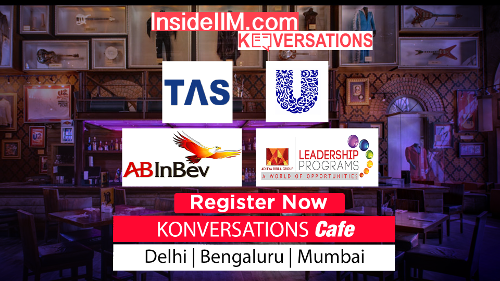 The differentiating factor about our batch, which is its USP, is about 39% of the batch consists of female candidates. This is by far the highest representation of women in the history of IIM Shillong and also is the highest among all other IIMs. This in itself has changed the way any discourse takes place in the class or outside of it. The way I learn and participate in class now is now a sea change from how I used to do it before. And I believe this is true for the entire batch. Your peers can make or break you. Here you grow with them, in every which way.
As I got used to calling this place, this beautiful and cosy place, home, I slowly discovered something else. The sense of family and integrity at IIM Shillong is unparalleled. Our senior batch is an exemplary example of this and during the short time we have been here, they have already instilled this sense of pride and family in us. I, in fact we, already belong to this place. All the quirky traditions, the various rituals, pranks played on you will make you feel right at home. IIM Shillong deeply values ethics and closely follows Dr. Kalam's vision of giving back to the society and I consider myself fortunate that I will be a part of this legacy and take it forward with my sundry batch.
Which ABG company would you want to work for?
I would like to work for Aditya Birla Fashion and Retail Limited. I have always been inclined towards understanding fashion and why it influences people the way it does, since a young age. Due to my defence background, I have travelled across the country and seen retail stores all across. This always made me curious about the reach of such retail stores and how do they work. Also, having spent considerable time in Shillong, I have seen a different side of fashion, which has grown over the years with considerably less number of prominent retail stores in the past. This again made me curious about the procedure of determining and segmenting the market by retail brands. And there can be no better opportunity than working with ABFRL, which is the parent company of the Madura Fashion and Lifestyle, who were the first national player working on the core business of fashion retail.
Saumya Vyas
PGP 1st Year
IIM Shillong