IIM Shillong – Much More Than Expected
The journey of getting into a B-School is a story in itself of being able to successfully handle tension and depression that come along. There are both ups and downs, mostly downs, but I think in the end all that matters is how we deal with those downs and emerge stronger.
Started in July 2017, five months into the preparation for CAT 2017 and I had written some 60+ mocks from TIME, CL and IMS, which might sound commendable but is definitely not recommended. The exhaustion had taken over me and I wanted to somehow time travel to the CAT day and get done with it. It happened when and how it had to happen, but I am glad that everything fell into place. Converting IIM Shillong was not only a relief, but also felt like embarking on the journey of accomplishing my dreams.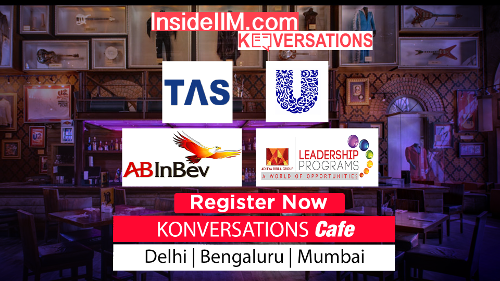 Every day at IIM Shillong is absolutely thrilling and filled with all sorts of new experiences. From pulling all nighters to conducting surveys for group projects, it feels like a rollercoaster ride all the time.
The life at IIMS just cannot be described in words as it is loaded or rather overloaded with emotions every second. Batchmates from such diverse backgrounds, extremely helping seniors, highly learned faculty and the college's constant effort towards contributing to a sustainable environment make me take pride in being a part of this prestigious institute. The cherry on the cake is the scenic beauty and picturesque locations at every corner of Shillong. It wouldn't be an exaggeration if I say that many a times clouds accompany us in classrooms during the lectures, which accurately gives the college a tag 'Campus In Clouds'.
To the very frequently asked question – Why IIM Shillong, I have just one answer. It offers everything that a student would want from an institution. The kind of results the college has achieved in a span of only 10 years since its inception is outstanding and commendable. We have students proving themselves in various inter-college competitions and bringing laurels to the institute. All I can say is, life just couldn't be any better. The amount of contentment and happiness of an IIM Shillong student just cannot be measured.
ABG Company I Would Like To Work For and Why
I would want to join the Fashion Industry – Aditya Birla Fashion and Retail Ltd, owing to my interest in that sector and also due to its evident rapid growth in the current Indian market.
Simran Miglani
PGP 1st Year
IIM Shillong