IIM Shillong – Playing In The Clouds
Amidst the green hills of Shillong, and surrounded by the misty mountains of Meghalaya, IIM Shillong, or as we call it, our campus in clouds, is a sight to behold. With a rich heritage of having served as the summer palace of a previous ruling dynasty, the campus really is fit for kings to live in. Structures such as the grand wooden pillars, and our quaint little glass-house, seem to be plucked right out of a painting. An array of coniferous pine trees lines the main pathways and stand tall in the rolling grounds. Set this against the backdrop of a sun with richest hues of red setting amongst purple hills, and you have many a photographers' dreams come true.
As a child, I use to dream of playing in the clouds, and so, one of my favorite things here is when the clouds enter our classrooms midsession. While they can certainly distract one from studies, the feeling of diving into the cool, moist cotton-like formations floating in the breeze is worth the sacrifice.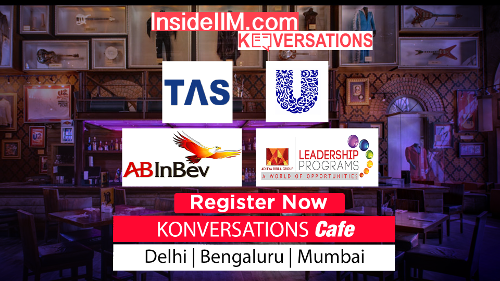 All these, while extraordinary, get overlooked when the splendor of the cherry-blossom season graces the city. A cherry tree is present in almost every nook and corner of the campus, and the entire campus turns pink for a few weeks during this time of the year. Beautiful pink petals cover the trees, the grounds, the corridors, and all the open areas they can collect in. During those days, every walk, through the winding staircases, and every stroll, on the campus' sloped pathways, is a delight. And as the city celebrates, holding a cherry-blossom festival to cherish the fleeting beauty of the blossoms, we celebrate the blessing that is our campus.
Which ABG company do I want to work for and why?
I would like to work with Aditya Birla Fashion and Retail Limited. There are numerous exceptional brands under this umbrella, such as Pantaloons, Van Heusen, Peter England, Allen Solly, Forever 21, etc. which have propelled the group into becoming one of the biggest players in the Indian apparel industry. While I have never had any formal exposure to the retail or fashion industry, I have always nurtured an interest in the industry and of the numerous ways in which the Aditya Birla Group has generated and added value to the industry. I would love to have the opportunity to learn more about it.
Faiq Hasan Farooqui
PGP 2nd Year
IIM Shillong