IIM Shillong – The Shill Life!
For the newly selected students, IIM Shillong or any other B-school for that matter, is like a promised land where individuals dream of giving a push to their careers. The beauty of MBA institutes is that people come in with different expectations- some looking forward to placements, some to learn about management for using it in their ventures and others who want to take a break from their jobs and at the same time learn something.
Our batch of 2017 was also a melting pot of excited dewy-eyed participants. And then we went through a rigorous week-long orientation program, where many of us were cut to size. The pride was broken, we were taught important skills of humility and the value of real knowledge and not faffing. Despite the busy schedule, I was thoroughly enjoying the rigour as I knew that keeping oneself busy could be the best way of learning constantly. I had missed such action and rigour for quite some time after my graduation.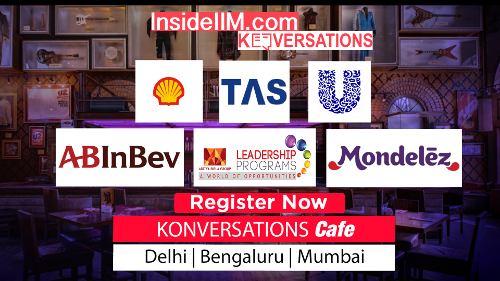 After a few weeks, we all had settled in, were divided into study groups and got busy earnestly in our studies. It's a wonder how so much happens in a B-school within 3 or 4 months each trimester. With so many classes, competitions and extra-curricular activities going on, the only time we were really wasting was in sleeping in the first year.
Before we could celebrate and relax after second trimester, when our summer internship placements were over, some of us who had applied for a short-term study abroad program at IESEG were to leave. I loved the practicality with which the Europeans approach management and how they have successfully separated the MBA curriculum from mere ppts and giving weightage to actual experience. I really enjoyed the courses on fashion communication and luxury brand management. It is for this reason that, given a chance, I want to work in the Aditya Birla Fashion and Retail Limited Company. This ABG company has been managing many popular brands like Peter England, Van Heusen, Louis Philippe and I would love to peek into their inner world of operations and management.
Apart from the general extra-curricular activities of the B-school, a thing that stands out for Shillong is its access to the Golf course. I really enjoyed going to the expansive green golf course spread under the azure Shillong skies on Sunday mornings. It tasted like freedom from all the other worldly matters and is uniquely relaxing.
I believe this is what Shillong offers. The perfect and conducive environment to sit back and reflect in the small breaks that the busy MBA life gives you. No big/metro city can give you that. I'm in my second year now, and I have vowed to explore the north east this year, with a bit freer schedule than in the first year. It was only a few days ago that I rode a Bullet for the first time, that too on the beautiful curvy roads of this quaint state capital – Shillong and it was an experience of a lifetime. So, come to Shillong and chill while you learn!
Priyanshu Mani
PGP 2nd Year
IIM Shillong