IIMian and Not an Engineer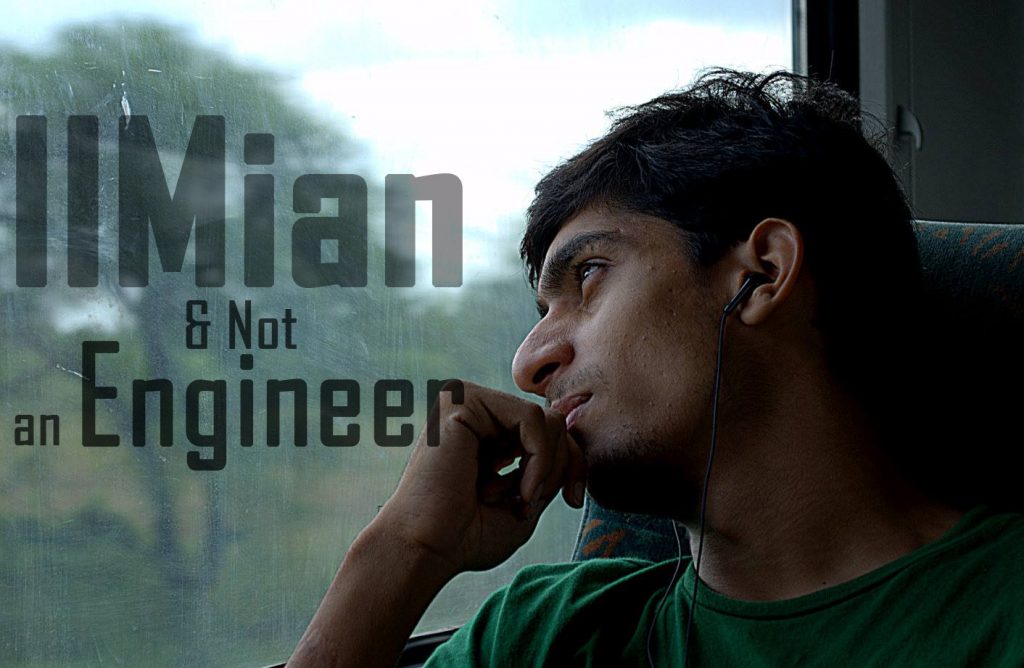 With the discouraging preponderance of engineering and management students in B schools in India, one might get the impression that there is not much space for non-engineering students in Indian Business school milieu. Completing my graduation from Delhi University with an honors course in Geography, I shared that similar anxiety and skepticism that many like me do – Is management a good future course for me? Will my non-engineering background hamper my chances to get into a premier B school?
Well, guess what, as I come to IIM Shillong, all my skepticism has been dispelled for good. As it turns out, there is no discernment between an engineering guy and a guy when it comes to a B-school in their hunt for students. The best B schools in India today are looking to concoct a portfolio of their batches as diverse as possible.
With different academic backgrounds come different perspectives. And comes ability to come up with different views and be able to impart that knowledge into different business scenarios and goings-on. Having people from similar educational upbringing narrows the spectrum of analytical thinking of the classroom, the business school argue today.
So much is the prominence given to variety in academic backgrounds that for most IIMs award separate marks to aspirants from non-engineering backgrounds during the selection process. Take IIM Shillong, for instance, where we have participants from academic backgrounds like Geography (Me!), History, Literature, Statistics, Psychology, Fashion Technology, MBBS, Law, Agriculture, Commerce, Economics, Computer Science, and Life Sciences apart from those with an engineering degree.
People like me have been and are continuously being embraced with warm hands by institutes like IIM Shillong who value diversity and treasure the different perspectives and knowledge about the world that people from diverse academic backgrounds bring along with them.
All you need to have is competence and you will make the cut. Good Luck!
Author: Udayan Anand, First Year PGDM Student, IIM Shillong