'I Learnt Tamil To Deliver Better Results ' – Interview With Lalit Beniwal, Vodafone and IIM Indore Alumnus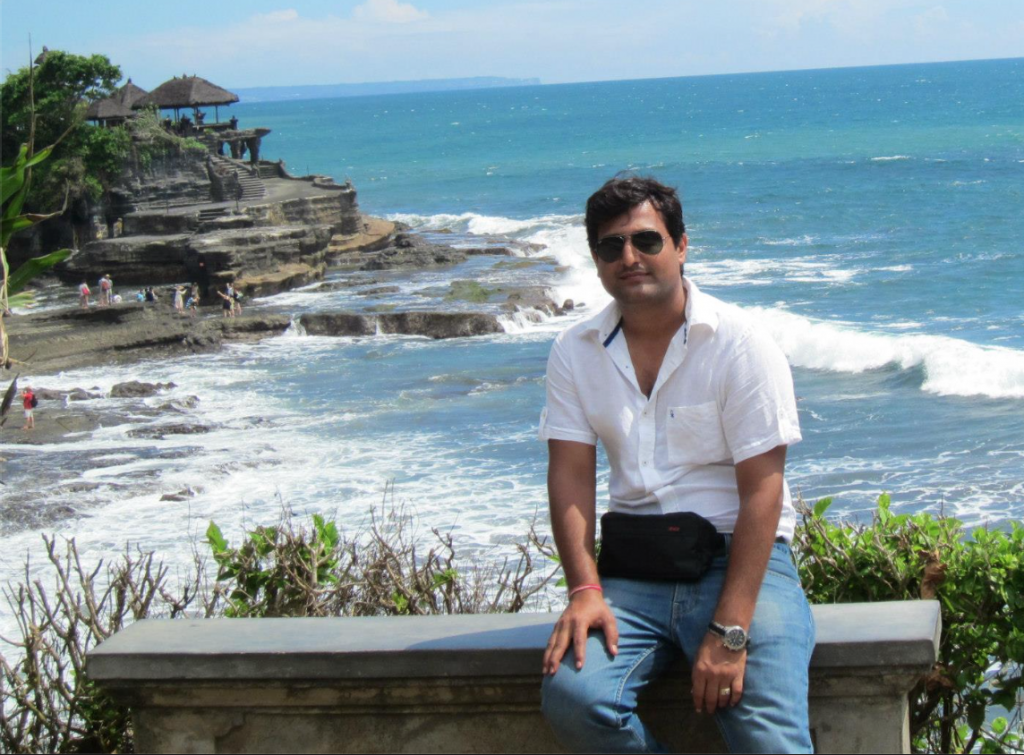 Team InsideIIM conducted an interview with Mr Lalit Beniwal from Vodafone India. He is an alumnus of NIT Kurukshetra and IIM Indore. He joined the Discover program in 2012 and is selected for the Columbus program and currently reports at the Vodafone Group at Newbury.
Tell us about your experience at Vodafone over the last 4 years. Given that a large majority of B School graduates switch jobs within the first 18 months after graduation, what has made you continue your journey with Vodafone?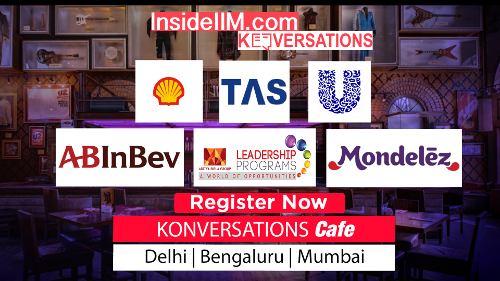 My Journey with Vodafone has been a roller coaster. I was excited for my first stint of 6 months sales on job training but it didn't last 15 days. After the induction, I was given Tamil Nadu circle. Being a north Indian you always have that fear of language and fitting in that culture specially when your job involves locals and deep rural pockets. If I had to survive 6 months I had to learn Tamil and assimilate myself else I wouldn't get the best results. I did exactly the same and luckily did well. After sales I did a few projects in marketing and retail (Vodafone is the largest retailer of India with its 10K+ exclusive stores) for 6 months in Pune.
The real challenge was yet to come. I got another sales stint of 1.5 years. Most of my colleagues had started looking for another job as this sales profile was very demanding in hardship locations. Most had switched in my MT batch. I was doing well but had the thought of quitting. The only thought which kept me with Vodafone is that "Nothing comes easy". If I have chosen Sales &  Marketing as an options I can't run away from sales in my career so why not in early days when I have the steam.
After 1.5 years of sales I got selected for the Columbus program which is a fast track leadership program of Vodafone. We get to explore different countries and functions in this program. I am currently working in Newbury, UK as Online Product Manager in Sales.
What are your views on the state of the telecom industry in India? How do you see it evolve?
Telecom industry is a cash cow for the Indian government hence it is controlled tightly. Government ensures no leakage of revenue from this industry and this has always created legal battles in operators and gov. In the UPA govt unclear policies and spectrum related regulations has always created lack of long term strategic decisions by operators. Modi govt has made many policies and regulation crystal clear including most sought after spectrum trading, and M&A. This will lead to consolidation of industry and operators will improve their profitability. Currently the industry is poised to see the gigantic launch of Reliance Jio and aftermath.
What specific skills should a graduate possess to do well in the kind of role you are in?
A little common sense,  accountability,  taking initiatives and leading them to conclusions.
Can you describe a typical working day of yours. 
My current role is 5 days 9am to 6pm office job. In this role I interact with various functions and put things into delivery of products.
Why do you think that majority of online brand complaints are telecom related? Is it the sheer volume of subscribers? Patchy networks? What is the solution?
Telecom brands enables online connectivity everywhere to almost everyone. If it doesn't work for a second or doesn't meet expectations people use this very same network and complain. It's a service which you consume every second even if you are not using it so the expectations are too high. In India the sheer population and geography makes it difficult to cover 100%. Moreover  just like any other business if its not profitable, players will wary of investment. With so much investment on mobile broadband, 3G device and adoption gap is widening where devices are outgrowing adoption. Players are yet to mint 3G let alone 4G which is nothing but a hygiene as of now.
How has NIT Kurukshetra and IIM Indore helped you in your current job?
50% people skills and 49% brand names. Rest all is academics 🙂
What would be your suggestion/advice to the graduating class that is about enter the corporate world?
Learn soft skills rather than academic concepts.