Introducing – Jamnalal Bajaj Institute of Management Studies (JBIMS), Mumbai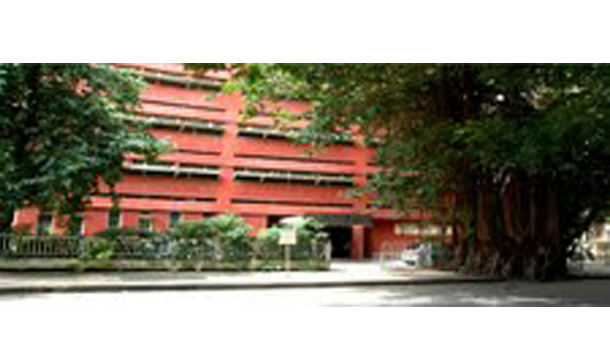 InsideIIM is proud to add a prestigious B school to its roster – JBIMS Mumbai. Please find below a perspective of life at JBIMS.

 Jamnalal Bajaj Institute of Management Studies (JBIMS), Mumbai
JBIMS is more than just the third oldest and one of the best B Schools in the country.It is a name that has long been associated with excellence, achievements and some of the greatest business leaders of the corporate world. It is an incredible opportunity for students, as it gives an excellent return on investment in terms of the knowledge that is acquired. It is a landmark, located in the commercial hub of India – Nariman Point, which translates into a symbiotic affiliation with the corporate magnets, which equips the students with business acumen to become tomorrow's leaders.
JBIMS is more than just a B-School, it is a Legacy
.
JBIMS, with all its history,is continously in the process of scaling new heights in management education having been ranked in Asia's Top 25 business schools by Asia Inc.
For a student, life at JBIMS is akin to standing on the shoulder of giants, as he learns to navigate the path of the corporate world, from some of the greatest thinkers who have treaded it before him, and indeed from some who have help lay down the path in the first place.
JBIMS is a life changing experience. It produces world class managers and leaders with values deeply entrenched and firmly rooted in the Indian soil. Therefore it's not a wonder as to why JBIMS is called the 'CEOs factory'.
This is what a student, Rishabh Shah from the Batch of 2012 at JBIMS, has to say about the life here:
"In the initial couple of months we learnt time management, how to handle pressure situations, presentation skills etc. My confidence, general knowledge and acumen were tested straight on, as we were faced with many challenging activities with stiff deadlines.
Our eyes twinkled with admiration for brilliance when we were introduced to the veteran faculty of JBIMS who are not just preachers, but also practitioners.These stalwarts were giving us learning of 3 decades in 3 hours. We were asked to catch the true flavour of the bazaar by venturing out on the streets to learn marketing skills and were made to comprehend the implications of numbers in financial statements."
Campus Life: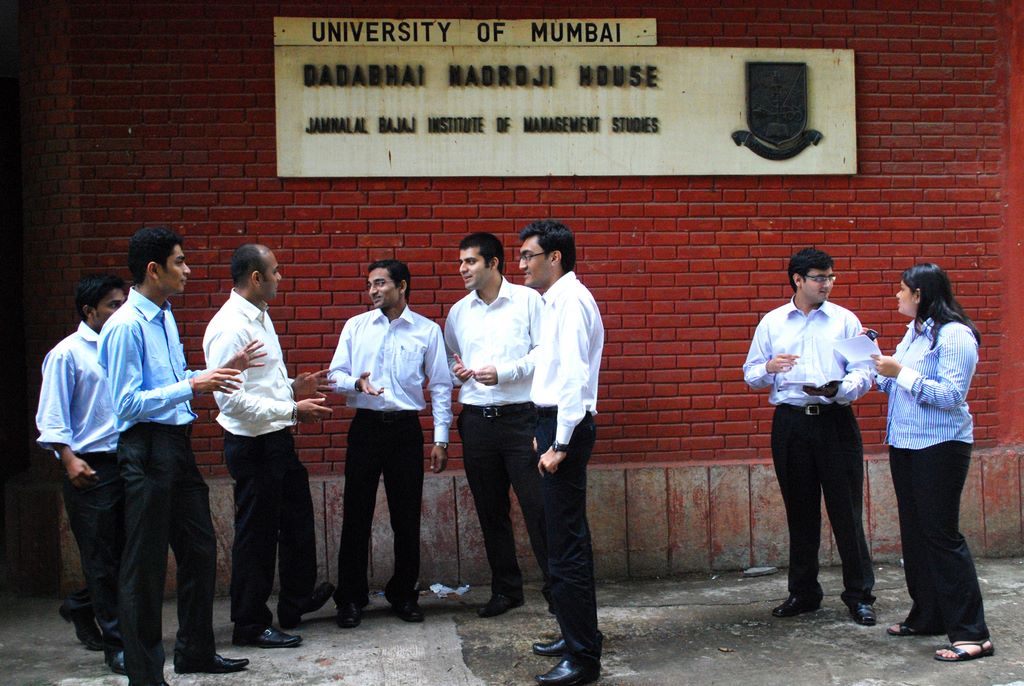 In JBIMS, you've got to be on your toes to face surprise tests, 7 A.M. to 9 P.M. lectures, the competitions etc. You live and enjoy life the Bajaj way, once the eight pillars- its committees take charge of its fun and academic activities.By being in committees we learn a great deal of organizing, man management, leadership, decision making etc. You have it all here- parties, Strategym(Annual Business Convention), Prayaag(Annual B-School Festival), live projects from industries, summer internships, quizzes, competitions, real industrial case challenges etc.You will always be short of time to pick up the offerings that this great institute has got to offer.
Fees & Placements:
The institute charges Fees of INR 1, 00,000 (per annum) as approved by the Shikshan Shulka Samiti.
The placements at Jamnalal Bajaj (JBIMS) are right up there with the best colleges in India. For the Batch of 2011, the average salary was INR 15.54 lakhs, and highest domestic package offered was INR 26 lakhs. Major sectors such as BFSI, Investment Banking, Consulting, and FMCG were the favourites among the students, while there were also exciting roles on offer from Manufacturing, Pharmaceuticals, Telecom, Real Estate and IT sectors.
Major Recruiters: McKinsey, Oliver Wyman, Citibank, HUL, P&G, General Electric, JP Morgan Chase, Reliance, Accenture, Reserve Bank of India, Deloitte.
Alumni:
Our illustrious alumni network of 3300-plus has always been a beacon of light and a continuous source of inspiration for our students. The guest lectures and the student mentorship programs conducted by the alumni add to the rich learning experience of the students. A few of the noted Alumni are Ms. Chanda Kocchar – MD and CEO, ICICI Bank, Mr. Harish Manwani – Unilever's first Global COO, Mr. Nitin Paranjpe – CEO and Managing Director, Hindustan Unilever Ltd, Mr. Uday Kotak – Chairman and MD, Kotak Mahindra, Mr. Ajay Piramal – Chairman and MD, Piramal India, Mr. Atul Khosla – Partner, Head of India, Oliver Wyman, Mr. Mani Ratnam – Acclaimed Filmmaker etc.
Faculty:
JBIMS boasts of the best-in-class faculty which includes eminent names from the industry. The Institute provides finest quality in education from people who have already made a mark.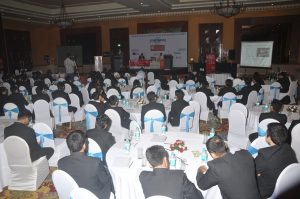 Because of its ideal location, JBIMS is able to attract a number of senior managers from the industry as lecturers. The permanent faculty, too, is widely considered the best in Mumbai.
JBIMS boasts of a strong Alumni base which believes in giving back to their alma mater by sharing their knowledge and industry experiences.
Entrance Examinations and Courses Offered:
Admissions to JBIMS are through the CET. For All India seats, CAT score is also considered. For the entrance exam details, please visit the DTE website .
Jamnalal Bajaj offers a degree course called Master of Management Studies (MMS) under the Mumbai University. It also offers an executive MBA for working professionals.
Being a part of JBIMS was a dream come true for many of our students. In the near future, we hope, you will have a similar story to tell. Best wishes to the prospective Bajajites.
For any further information visit: http://www.jbims.edu
(Views expressed in this article are those of the student community of JBIMS)