My journey for an MBA began almost a year ago when I first booked the appointment for GMAT following months of contemplation. After working for eight years in the industry it dawned on me that with my experience alone I would not be able to move up the corporate ladder at an accelerating pace. I was aware of technical aspects of my functional area and had a brief understanding of other verticals in the company, but I found my knowledge of the business superficial and lacking. I felt that a general MBA would enhance my understanding of business and would broaden my horizon of thinking. It would also enable me to take a holistic view of the business and to take better decisions as a business leader. It could be that one big driver in my career growth chart. Also, I talked to a few seniors who have recently completed their MBA and they were gung-ho about it. They shared their journeys and how they have evolved and transformed in the process of acquiring an MBA degree. It was inspiring and set things in motion for me.
With 3 months of preparation, I could pull off a decent score which is quintessential requirement to get admission to any good b-school. I started the gruelling process of applying to different colleges based in India namely IIM A/B/C. The application forms were thorough and required some basic profile information, LOR, SOP and other essays. The process in itself is tiring but stimulating. It mandates you to introspect and make sense of what you have been doing in your life and how an MBA at this stage fits in your scheme of things. Thankfully, I got interview calls from IIM A and C. The interviews were a reassessment of the applications this time one-on-one with the interviewee. The complete selection process is so designed that to partake in it is a great learning experience. My efforts translated in an admission offer for PGPEX course at IIMC commonly called as IIM Joka.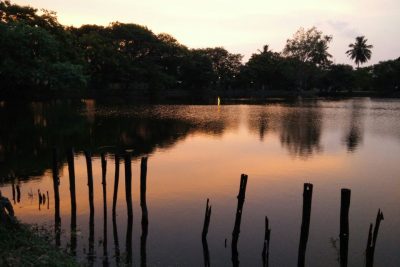 I was enthralled at the proposal of studying again in college after a long gap that too in one of the best management institutes in the country. I was also a bit apprehensive as an MBA after long years of work experience is a risky proposition with high stakes and huge opportunity cost. To dispel my doubts and take an informed decision I started connecting with alums, seniors, and other selected candidates through various GMAT forums and networking websites.
My inquisitiveness helped me to unearth distinctiveness of studying at IIM Joka. The class size is relatively small and thus adequate for participative learning. The culture of Joka is a right mix of autonomy and anarchy which does not put too many controls in place and does not give away too much leeway. It has the highest ROI among the top IIM's offering similar kind of programmes. The placement trends at IIMC are improving even in difficult economic scenario highlighting the traction it has gained in the market considering one year MBA programmes are relatively new compared to two-year MBA programmes. Also, IIMC has cracked into top 100 of FT rankings in its first year of participation. The exposure and the opportunities available in campus are overwhelming and may seem daunting to any self-confessed workaholic. I didn't get a single reason for not joining IIM Joka and the knowledge gleaned from various discussions helped set me onboard the journey to Joka.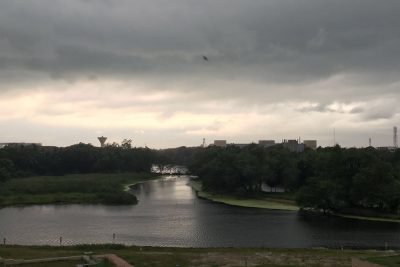 Months passed and finally the day for which I had been waiting for long time arrived. I was standing at the gates of IIM Joka trying to feel and absorb every bit of it. As I moved to the campus it was like stepping into a different world. Away from the hustle-bustle of the city life, the campus evoked the memory of bygone days when things moved at a comfortable pace. The main gate entry, the roads, the buildings all looked fairly normal from outside, nothing pompous as if all the resources for the campus have been put instead in classrooms to churn out the best in the students. As I further stepped in I had the first glimpse of the lake which pervades every corner of the campus. A multitude of trees around the lake gives a picturesque beauty to the lake. Nature is a bounty in the campus sprawling 135 acres with wild flora and fauna and which is an excursion for any nature-lover. It is a natural aviary for birds from many different countries. It is not uncommon to see the canines and cats leisurely walking together in harmony for an evening stroll. After a long hectic day in class, the richness of campus is the only respite. The stay provided at MDC is comfortable and inviting to facilitate us in our studies. The quality of education offered is unparalleled, the pedagogy of teaching is participative and collective learning is the underlying theme. Faculties are dedicated to the cause of disseminating information to help students to reap maximum benefits. It has just been a couple of weeks in the course but with each passing day, I feel a new energy kindled in me, a zest for learning, growing and realising my true potential. The journey to Joka has begun………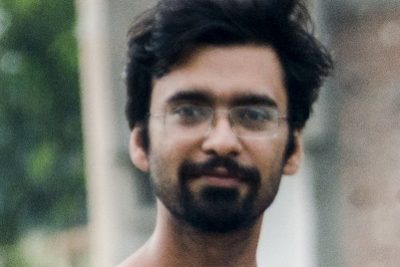 Mohil has completed his one year MBA (PGPEX) at IIM Calcutta. He has around 8 years of work experience in Energy Sector. Mohil's an active sportsperson and keenly interested in Table Tennis, Badminton and Tennis. He loves reading thrillers and non-fiction books. He has recently started exploring the realms of mysticism and spirituality.