'Keep calm and take notes in lectures' – Anshul Gupta,Topper – First year MBA at IIM Calcutta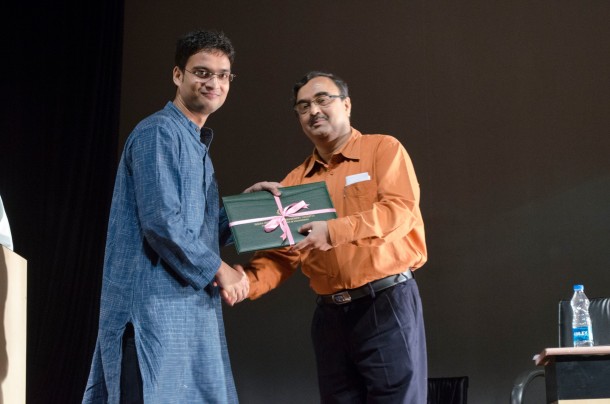 This story is a part of our series "The Special Ones" where we are profiling Batch Toppers at First year MBA across all Top B-Schools in the country. This is the sixth story in the series where we get to interview Anshul Gupta – First year Topper at IIM Calcutta.
We have already interviewed Toppers from IIM Bangalore, IIM Kozhikhode, XLRI Jamshedpur, IIFT and JBIMS. You can read the Stories here
(Promotion : The Smartest in the country take the XAT. Are you one of them. Register now.)
About Anshul (in his own words)
I come from Alwar district of Rajasthan. I completed my schooling at 8 different schools and thus made numerous friends. I graduated from IIT Delhi with B.Tech in Mechanical Engineering in 2011. I represented India in an International Social Entrepreneurship Summit at UN Headquarters and NYSE for a Patient Transfer Device which I developed in IIT Delhi with my friends. I worked with Godfrey Phillips India Limited and joined IIM Calcutta in 2013. I did my summer internship with BCG and have been awarded a PPO. My hobbies include street plays, swimming and telling horror stories to friends.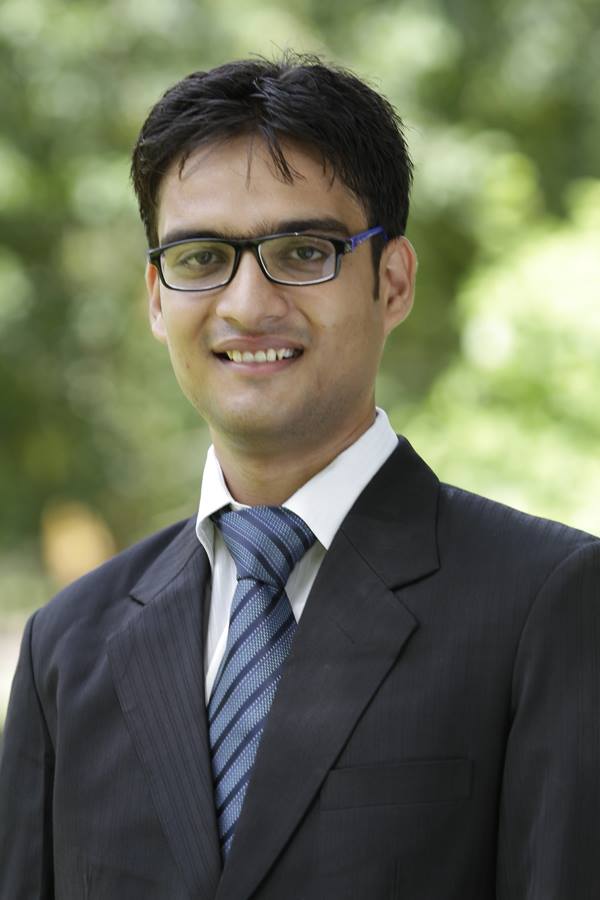 Tell us a bit about your educational background – were you a topper all through your engineering and school days? What is your professional background and what brought you to an MBA?
I secured 90% in Class X and 86.6% in Class XII. I was among top 3 students of the class in my school life. At IIT Delhi, I secured 7.8 CGPA and was not a topper. While working at Godfrey Phillips, I realized I need to broaden my knowledge base. I need to learn more and further hone my interpersonal skills. Also, I wanted a break from monotonous job life. MBA was the best option.
Walk us through your academic journey in the first year – How did you pace yourself academically in the first, second and third term?
While the academic load was present throughout the 3 terms, I faced different set of challenges in each term. Settling down in the new environment is tough in term 1. I was mentally prepared to bear the academic load since my friends who are alums of IIMC informed me about this. After having a good start in mid-terms, I gained confidence. In term 2, I tried to maintain a balance between summers process and academics. I did not neglect the academics because of summers and thus I was able to score 9 on 9 pointer in term 2. Third term was relatively easy and I was cautious about not getting complacent.
Did you encounter situations where you were in a group in which others were not as committed as you were? How did you handle this?
Free riding is always a big problem in B Schools. The best way to get work done from everyone is to give them ownership. Divide the project into several components and let each member in the group take responsibility of their component.
What were your thoughts and goals when you entered the IIM Calcutta Campus? Did you expect to top the program in the first year?
My single goal while entering IIMC was to make the most out of these 2 years in terms of learning. I wanted to know as many new concepts and insights about management as possible. Case discussions in lectures helped me in realizing this goal.I did not have any thoughts about securing Rank 1 at IIMC. I just wanted to give my best.
B school life is always buzzing with all kinds of activities and distractions. What did you do to keep focus?
Too many activities take place at the same time in B Schools ranging from Competitions and club activities to dinner outings. Carefully choosing the right set of activities which fit in the limited time schedule is of utmost importance. I always had academics on my topmost priority followed by other activities.
Tell us about your summer internship.
I interned with The Boston Consulting Group (BCG) during summers. My client was a big real estate player in Delhi NCR and I worked out of client's office during the 9 weeks stint. My project was on reducing the construction cost across various construction categories. It was a real life project where everything I worked on had a huge impact on their financials. My work was a mix of excel, powerpoint & primary and secondary research. Visiting construction sites in scorching Delhi heat was really difficult. I was able to achieve the set targets for cost savings.
What was your reaction upon knowing that you had topped the first year? How did you celebrate it?
I was very happy to know this. I was at home for vacations. So, I celebrated the moment with my parents. I had a party with my friends on coming back to campus.
What is your advice to a student entering a B school, in the first term? How can they achieve their academic goals? Apart from academics, what should they focus on?
Time management is the key to success in a B School. Utilize your time by setting deadlines for yourself. Being attentive in lectures is equally important. "Keep calm and take notes in lectures". You will find those notes immensely useful for the exams. Reading the case before class and class participation are the habits one should inculcate from the first day. Class participation will not only increase the understanding level and fetch marks but also gear you up for the Group Discussions during summers.
In term 1, focus should be on entirely academics. In term 2, focus should be on summers and academics. In term 3, time should be devoted to club activities and competitions as well.
If you could distill the necessary qualities for success into one, two or three unique attributes, what would those attributes be?
Passion for excellence and hardwork
If you could go back in time and you had to live the first year differently, what would you do?
I had an amazing first year. I was able to touch all the 3 corners of college life triangle. I never slept less than 6 hours on any given day. I have made some really good friends. In hindsight, I am completed satisfied with my first year at IIM Calcutta.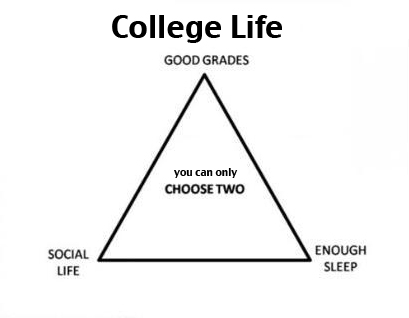 What are your future career plans?
I will work in consulting sector after graduating from IIM Calcutta. This will give me exposure to various industries and functions. I hope to gain more clarity on my career plans during this time. Also, I want to give back to the society in the long term.
Apart from imbibing academic knowledge, how else has the first year of MBA enriched you? What is the greatest non-academic learning you had at IIM Calcutta
First year of MBA has made me a strong person. My ability to withstand pressure has increased. It has significantly developed my personality. My greatest non-academic learning at IIM Calcutta is that everything is possible. You just need to learn the trick.
Usually toppers are regarded as nerdy types, and in the high-stakes environment of a B school, they are subjected to a lot of peer pressure in ways that range from good-natured banter to mockery and bullying. Did you face this? If yes, how did you deal with it?
This doesn't happen at IIM Calcutta. IIM Calcutta has a very friendly and collectivist culture. All of us belong to the same tribe called JOKA TRIBE.
 How was your performance in CAT? Which institutes did you interview with, which ones did you convert, and approximately where did you lie in the final list of candidates selected for to IIM Calcutta?
I secured 99.74 percentile in CAT. I applied to only old IIMs and got calls from IIMC and IIML. IIMC was my only convert. I have no idea about my ranking in the final list of candidates selected for IIM Calcutta.
(Promotion : The Smartest in the country take the XAT. Are you one of them. Register now.)
Follow IIM Calcutta at iimc.insideiim.com