"Look Deeply And You Shall Know, Because You Are Not Jon Snow" – Reasons Why You Should Join IIM Raipur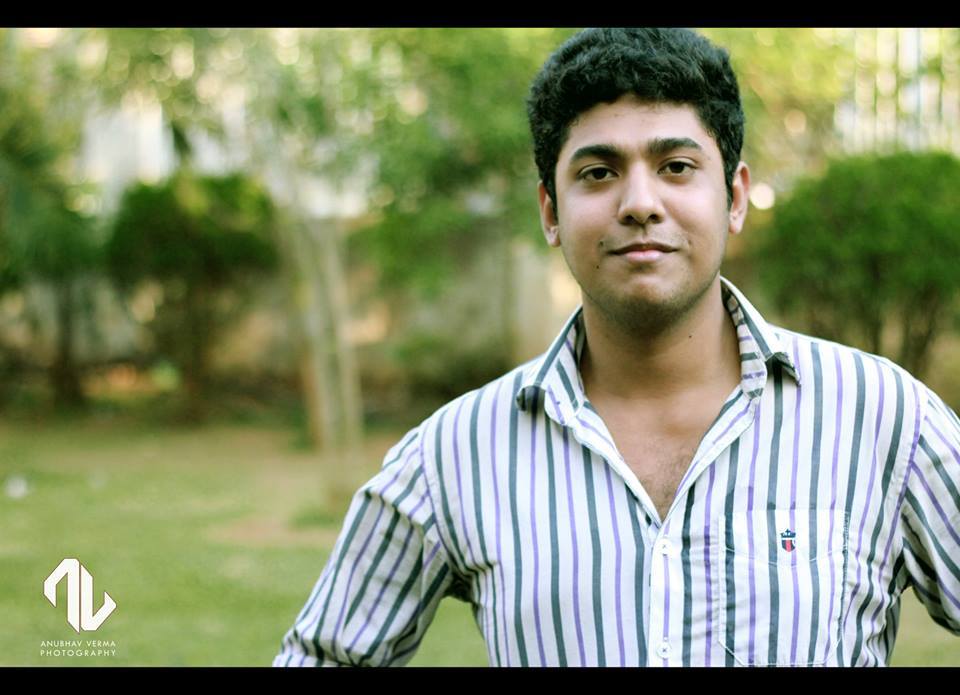 When I came to know of the so called "New IIMs" in 2009, I too was happy with the government's enthusiasm for opening up new institutions. Surely, a great move to provide quality education to a larger sect of the country. No one should be denied a chance to study from a prestigious brand like an 'IIM' or an 'IIT' just because there are limited seats in the existing ones because of infrastructural constraints. A lot of pessimistic people ridiculed the newly opened IIMs by calling them "Baby IIMs". I am sure there were similar sorts of people who ridiculed a newly opened college in 1961 by comparing it with the "Top" Universities in India. Oh! It was IIM-A. Well, one thing is certain, babies do grow and sooner than you think.
I was just out of my engineering college in 2014 & working for a prestigious oil & gas company when I decided to go for higher studies. After scoring a 97.62 percentile in CAT out of 1,80,000 aspirants, I had to wait for a month to convert the so called "New IIMs". You are wise enough to judge the quality of students getting in to the college. By the end of the season, I had converted XIMB, IIT Kharagpur, IIM Udaipur, Rohtak, Trichy, Kashipur, Raipur and finally joined IIM Raipur.
During that time, there was an article I read and trust me, it started bothering me. An article named "My stint at IIM Raipur". I decided to talk to my friends studying there and got things clarified. That friend is working with a market research firm at Singapore and IIM Raipur placed him there. Not everyone has friends at IIM Raipur. Hence, I decided to write this to help you clarify your doubts. The worry is understandable and I am here to help. I will "hold-the-door" for you against the White-walkers who are here to misguide you. Hodor!
Faculty & Staff
Best-in-class faculty as well as visiting faculty with stints at Top 10 B-schools of the country like IIM A, B, C, L NITIE, MDI, MICA etc. teach us at IIM Raipur. There is no compromise when it comes to standard of education provided because the core belief of the institution is to see itself as one of the best research based institutes in India by 2020.
The staff is highly honorable. The sheer dexterity with which they handle complex situations is commendable. From scheduling classes, exams to holidays, everything is done aptly. In the last 12 months I have not seen anyone leave. The director of IIM Raipur being ex-director of IMT Ghaziabad & MDI Gurgaon, along with the faculty, has appreciable industry & academia contacts and that is very evident from the list of honorable guests that attend the leadership summits at IIM Raipur.
The teaching as well as the non-teaching members are standing up to the IIM standards with well-defined roles for themselves. This is probably the reason why IIM Raipur produces one of the highest number of research papers in b-school fraternity in India.
Students
Yes! It is true that a student with around 60 percentile studies with a student scoring around 99 percentile at IIM Raipur. But, neither the faculty nor the students care about it. If you are studying at a top notch b-school you are bound to have certain qualities because of which you are here at the first place. It is the government's way of promoting equality and we don't question it. Even people at Top Notch B-schools like IIM A, B, C, FMS don't question it, where the story is the same. We are not here to change the system but we as managers need to maximize our efficiency with what we have and a few insights in that domain would be:
• IIM Raipur students won the 1st edition of RBI Policy Challenge with IIFT-Delhi and were awarded the prestigious prize by Dr. Raghuram Rajan, Governor – RBI.
• IIM Raipur students won a prestigious position at Yes Bank Transformation Series.
• IIM Raipur students were the finalists at the flagship sales & marketing event of IIM A
• 2 teams from IIM Raipur were in the top 7 of IIM C flagship sales & marketing event out of 700 teams that participated
• IIM Raipur students won the flagship sales and marketing event at IIM Indore
• IIM Raipur won the PAN India print ad competition presented by XIMB & Skoda India
• IIM Raipur students won the Digital Marketing event at ISB Hyderabad
• IIM Raipur students won the sports week events at NIT Raipur.
• 4 students from IIM Raipur wrote the much coveted CFA exam. All qualified.
Need I say more about the accolades that the mix bag of diverse students bring to IIM Raipur?
Infrastructure
Yes, we have everything under one roof. That is the reason everyone knows everyone here. You never feel lonely. If you are a person who wants to join a b-school with the notion of taking away a valuable network with you, you have no idea how much this infrastructural boon would help you. I was apprehensive about the setup when I walked in but after completing one year at this place I can confidently say it was truly a blessing in disguise. Maybe the rooms are small but that doesn't stop me from playing badminton or cricket or basketball or table-tennis. If you are a Liverpool fan IIM Raipur sure makes you feel like "you will never walk alone". One year passed away in a flash because of the kind of life in the campus never makes you realize how fast time is flowing.
The sports week with banners of different houses hanging around the building and people cheering you around from the balconies in front of their rooms surely gives you a feeling of a mini-stadium. The late night indoor cricket under floodlights can be an amazing experience if you are a cricket lover. The festive celebrations, monthly DJ nights & numerous events truly add up to the experience. What happens in IIM Raipur stays in IIM Raipur. The way the entire batch sits together to watch Ind Vs. Pak matches even during before the exams is a thing that can't be put into words but only be experienced as a member of the watch.
In the end I would wish you all a very good luck for your future endeavors. Don't be blinded by the rumors around. My experience at IIM Raipur has been astounding. See you here!
"Look deeply and you shall know because you are not Jon Snow"
Nabankur Ray | PGP 2015-17 | IIM Raipur   ——– Read more about IIM Raipur here.