What makes my campus Unique? – XIMB, Prateek Rout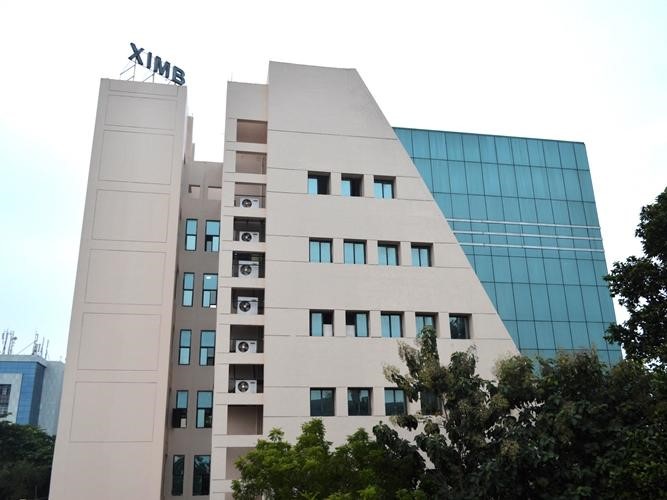 A beautiful lush green campus in the heart of the capital city of Odisha, Bhubaneswar. An architectural marvel with the best institutional legacy in Odisha is what makes it stand out in front of all the other B-schools of the state.
The unique thing about my campus is the existing culture and academic rigour. Imagine, the last class of the day is just about to finish and suddenly you get an email notification which says "Mandatory session in an hour" or "Mandatory batchmeet". Its feels like someone has dropped a bombshell but when I stopped for a moment and gave it a thought, I found something. I found a new ME. A person who reaches every session 5 minutes before time, submits every form prior to the deadline and loves his new business formals. It's not even a month and I have learnt the two most important things needed in a corporate life, time management and professionalism. I am still working hard to maintain this but so does 359 others are. Together we can do it and this togetherness was brought by none other than our beloved seniors. They brought 360 individuals from different corners of India together. I came to know 64 of them when we were sharing the same classroom, 6 of them while standing in the same line of latecomers, 40 of them while competing against each other in X-sports, 20 of them while representing our block in an event and 10 more while doing a case presentation. All of these was not in our academic calendar. It was organised by our seniors, who found time from their jam packed schedules just to help us bond with each other and give us a platform to showcase our skills and polish them.
I hope this culture and academic rigour stays for ever and I continue to love my institute more than I am already in with.
Which ABG company would I like to work for and why ?
Aditya Birla Capital Limited
It has diversified into a number of sectors like life insurance, asset management, private equity, corporate finance, structured finance, insurance broking, wealth management and what not. The company in itself is a dream to work for because of the learning experience, career growth and open culture which boosts personal growth at a different level. I would like to work for Aditya Birla Capital because I expect the same growth and learning trajectory in my career and I think I can add a lot of value to the work the company is doing in all of the above sectors.
– Prateek Rout
BM,1st year,XIMB